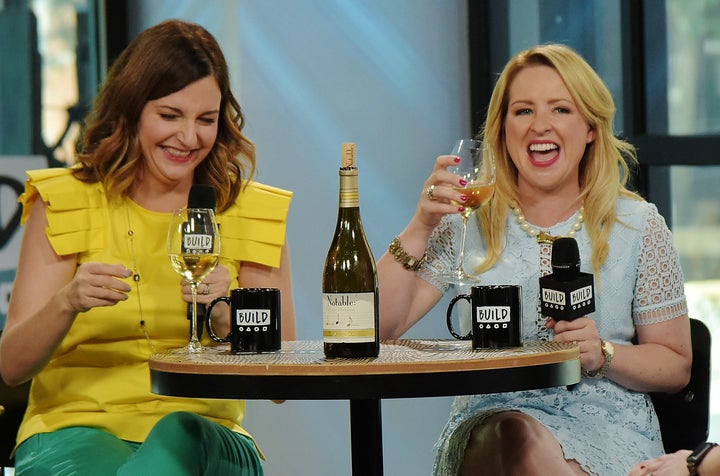 Comedic duo Kristin Hensley and Jen Smedley are known for their hilariously honest takes on parenting and married life. So it's no surprise the moms recently used their signature humor to tackle an adventure many families know all too well: Costco shopping trips.
They've continued to bring the laughs, and most recently, they posted on their show's Instagram account an image of their "Costco list." They wrote in the caption they were "just trying to keep it real." Spoiler alert: It includes a lot of wine.
Any Costco lover can relate to the list items, especially the food you've definitely bought when you were once more hopeful, like a "Big ass bag of spinach that turns to green water" and "Chorizo I sampled but will never cook." Who hasn't thought about buying a bunch of books at Costco "just because" and checking out the tent selection, just in case you suddenly turn into a person who enjoys camping? And the box of chicken nuggets that's "too wide for my freezer" basically speaks for itself.
In June, the moms, who have announced the second part of their "Mom's Night Out" comedy tour, talked more about shopping as a parent in a video called "I Mom Store So Hard." In between funny suggestions and one-liners, they got real about the biggest battle when it comes to shopping with kids.
"The thing about shopping that's so hard is getting out of your car with your kids," Hensley said in the video. "Unbuckling them, getting them out of the car, walking into the store, going into the store, having them with you, [and then] they're having a total freakin' tantrum because they can't get another set of Legos when they have 74 of them already."