John McCane and his husband-to-be, Salaphaty Rao, live on opposite sides of the world -- McCane in Peebles, Ohio, and Rao in Melbourne, Australia. Against innumerable odds, faith (and Facebook) brought these two soulmates together.
Earlier this year, they got a chance to celebrate their remarkable love story in a deeply meaningful way -- with big, beautiful Hindu engagement ceremony. But much had to happen for them to get to that point.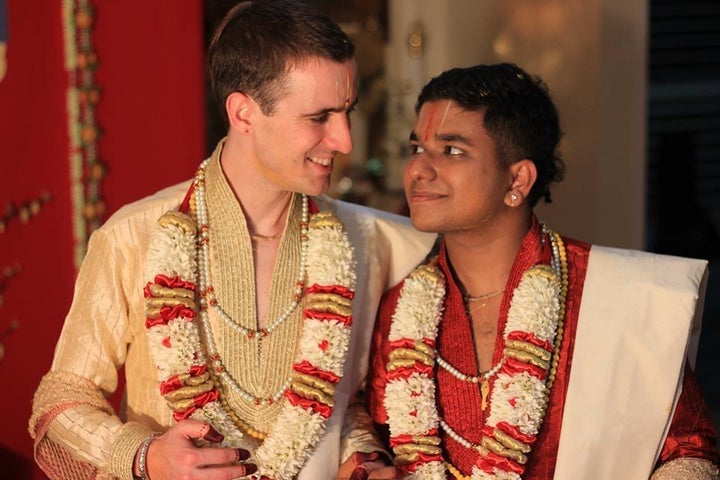 McCane, 28, was raised as a Protestant Christian. He was exposed to Hindu philosophy and scripture during visits to India.
Christian theology didn't seem to have a place for him. But Hinduism did.
"For me, Christianity felt alienating .... especially living in a conservative area, it was very hard for me to connect with it," McCane told The Huffington Post. "But the gender fluidity [in Hinduism] was absolutely wonderful and that really hit a note with me."
He eventually moved to India and began studying for priesthood in the Sri Vaishnava tradition, a denomination within Hinduism. When he returned to Ohio, McCane set up a worship space in his house, all the while dreaming of building a temple of his own in the future.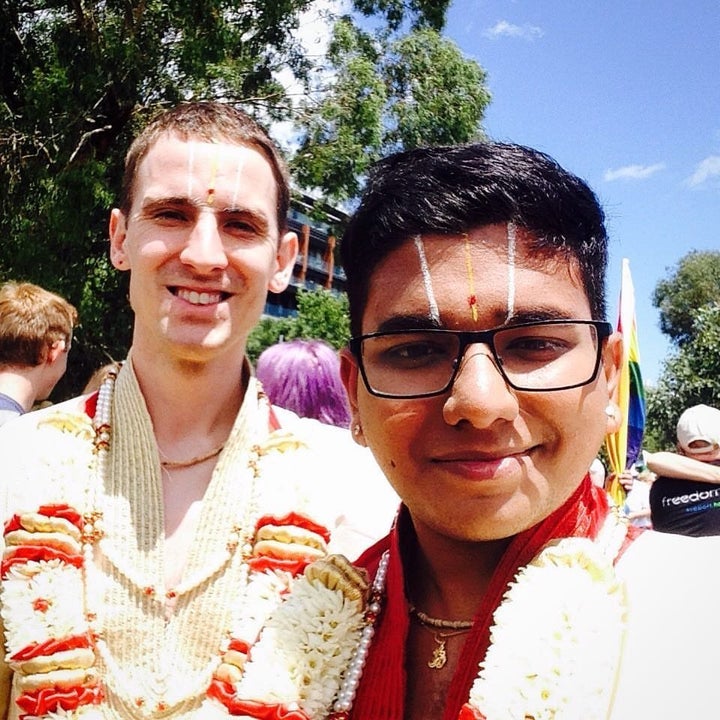 Oceans away, Rao was going through his own faith journey. The 23-year-old was born in Malaysia to a family of Indian heritage that, providentially, also followed the Sri Vaishnava tradition. Rao moved to Melbourne for college, and according to McCane, became deeply involved in the Hindu community there, often visiting people's houses to help them conduct ritual ceremonies.
Rao started connecting with other LGBT people through a Facebook group for LGBT Hindus -- the same group that McCane was involved with, back in the United States. One day, McCane posted a link that sparked Rao's interest, and the two started chatting.
"The first time we talked, we talked for eight and a half hours straight," McCane told HuffPost. "It was such a bond, something that absolutely clicked between us."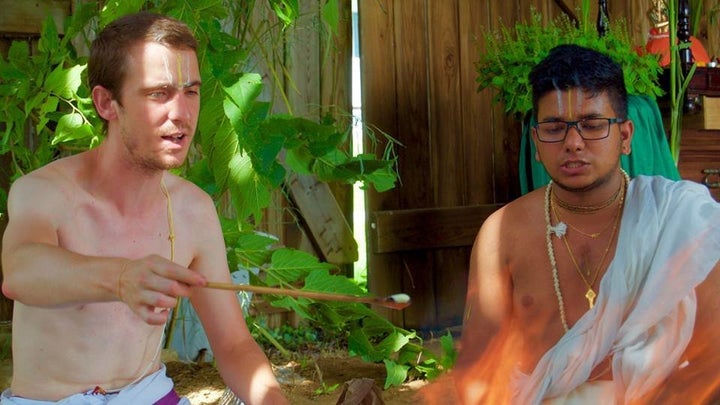 The pair met in person in India in 2013 and decided to take a train trip around the country to show each other their favorite places.
"When we finally met, it was amazing, a breath of fresh air," McCane said. "There were some absolutely horrible parts when he became very ill and I had to take care of him, and other small adventures. It really helped us to grow together. [By the end of the trip,] there was enough of a connection that I was willing to try to do a long distance relationship."
During the summer of 2015, Rao proposed to McCane during a trip to the United States. The couple wanted to make sure that Rao's family also had the opportunity to celebrate with them.
So in February this year, Rao's family threw the couple a big engagement party. Since the pair couldn't find a priest willing to perform the ceremony, Rao did it himself.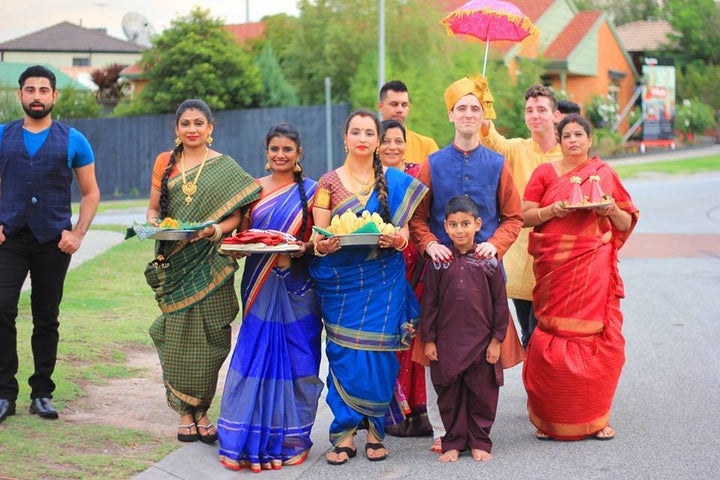 McCane said that throughout it all, he was "floored" by the amount of support that Rao's family and friends showered on the couple.
"His family was completely involved and supportive, from grandparents in their 80s and 70s, to middle-aged families, everyone, because they have an absolute love for him," McCane said.
The couple is planning to have two weddings next year -- one in the U.S. and one either in Melbourne or India. McCane is hoping that Rao can eventually move to America so that they can live on the same continent for the first time.
No matter what the future holds in store for them, McCane said that he and his husband-to-be share the same dream -- to open up an eco-sustainable temple and ashram that is welcoming to people of all faiths, sexual orientations, and gender expressions.
"It was very unique to meet someone else with that same dream," McCane said.
Scroll down for images from this couple's engagement ceremony.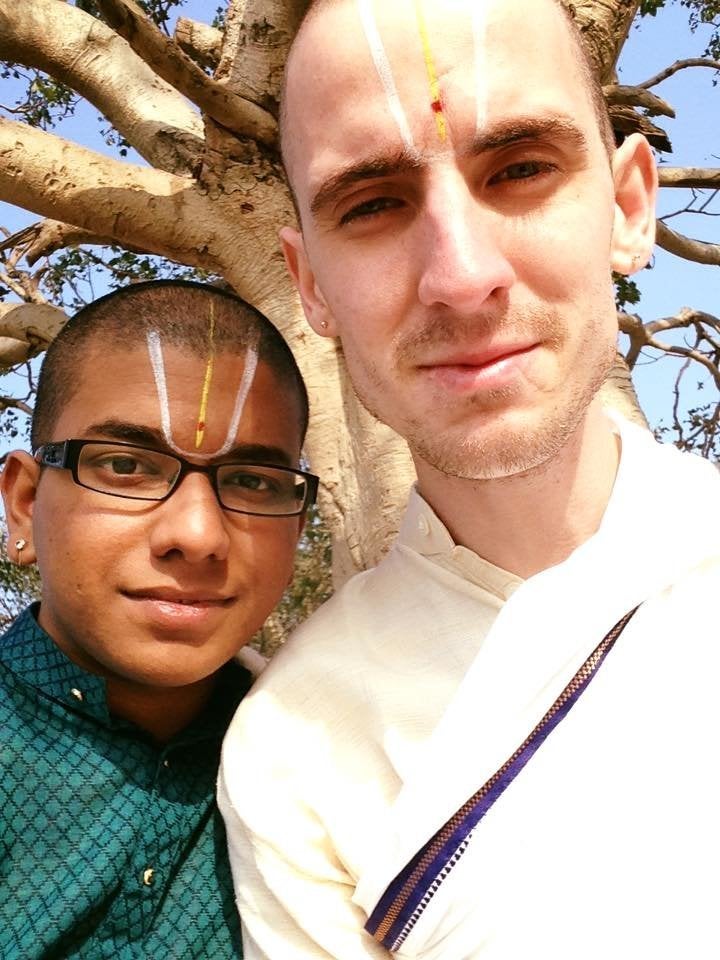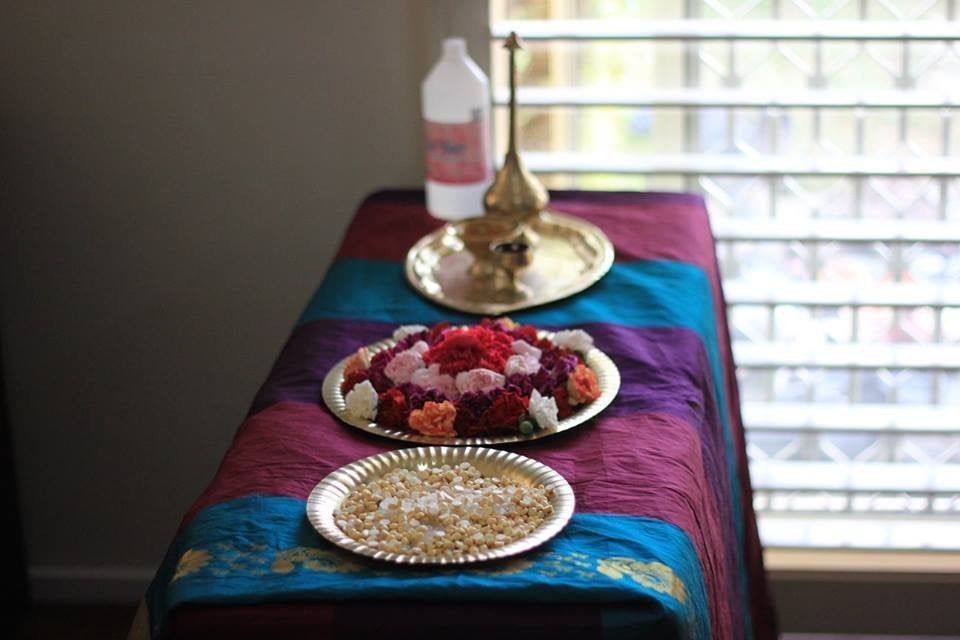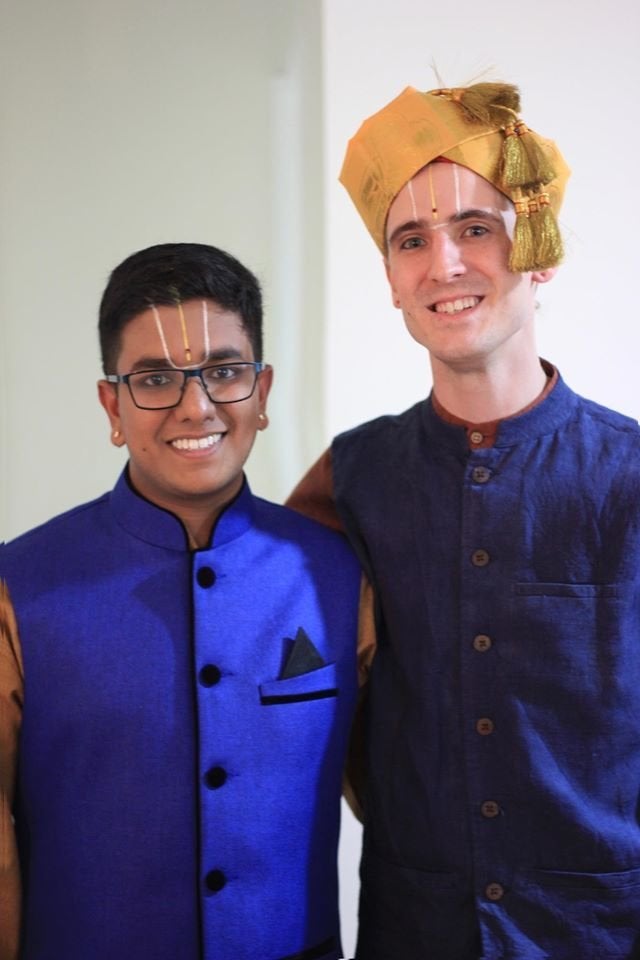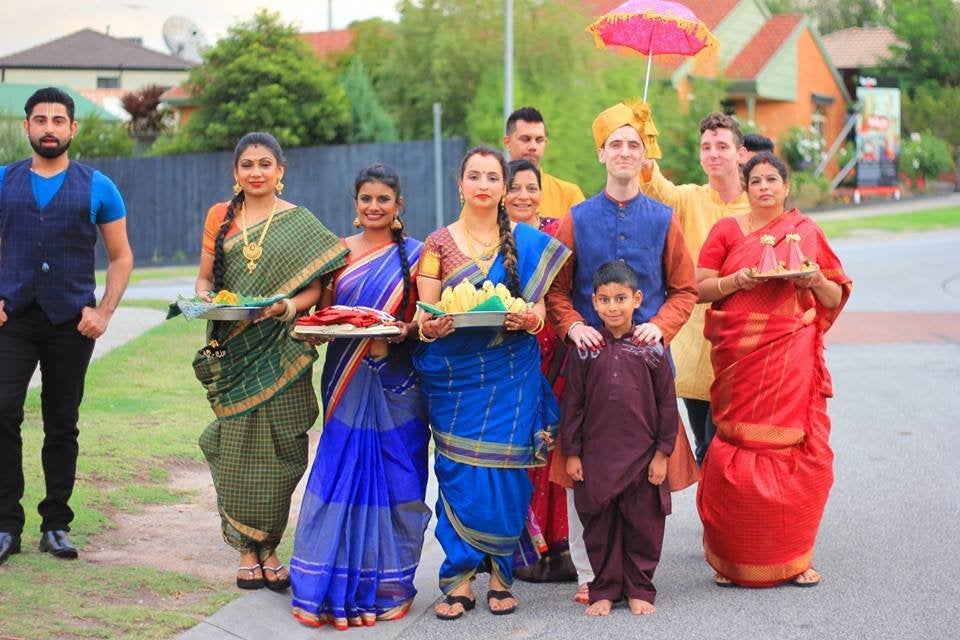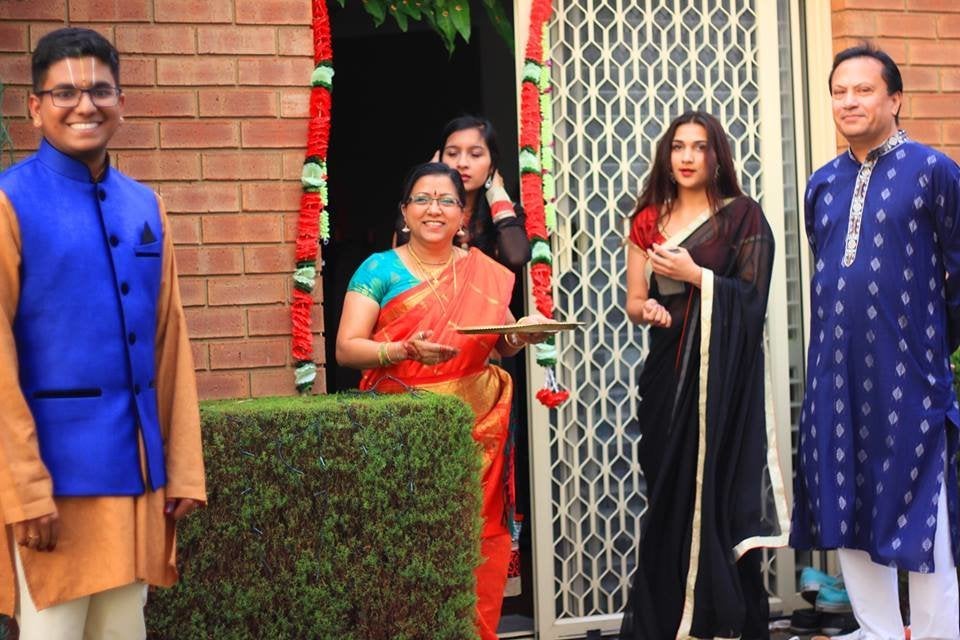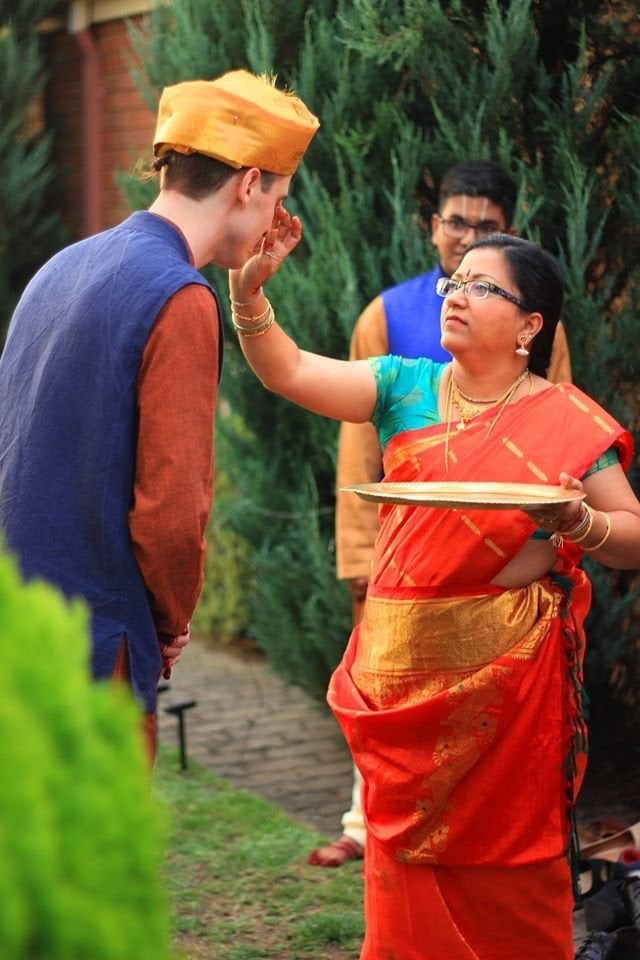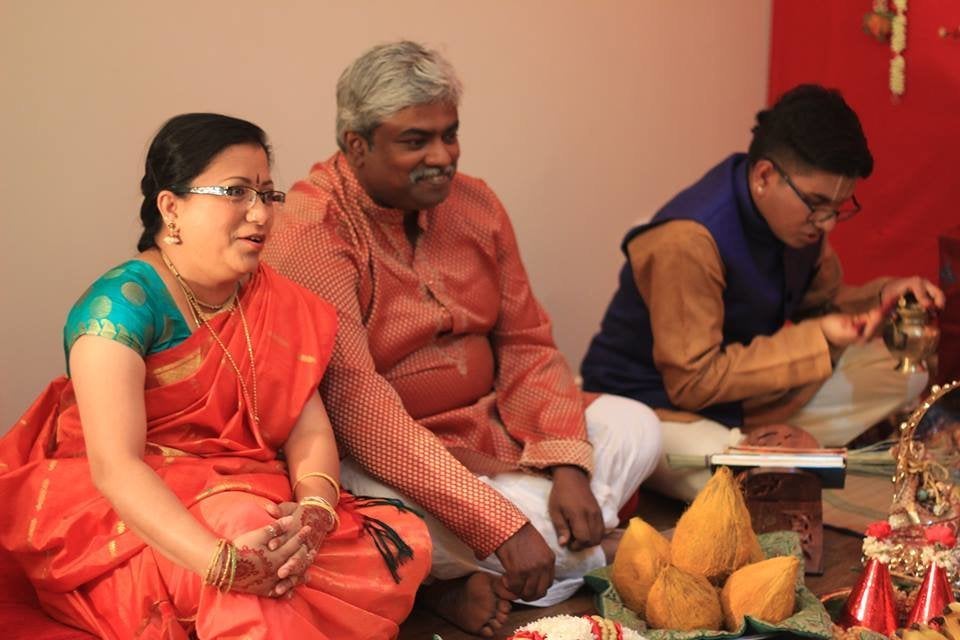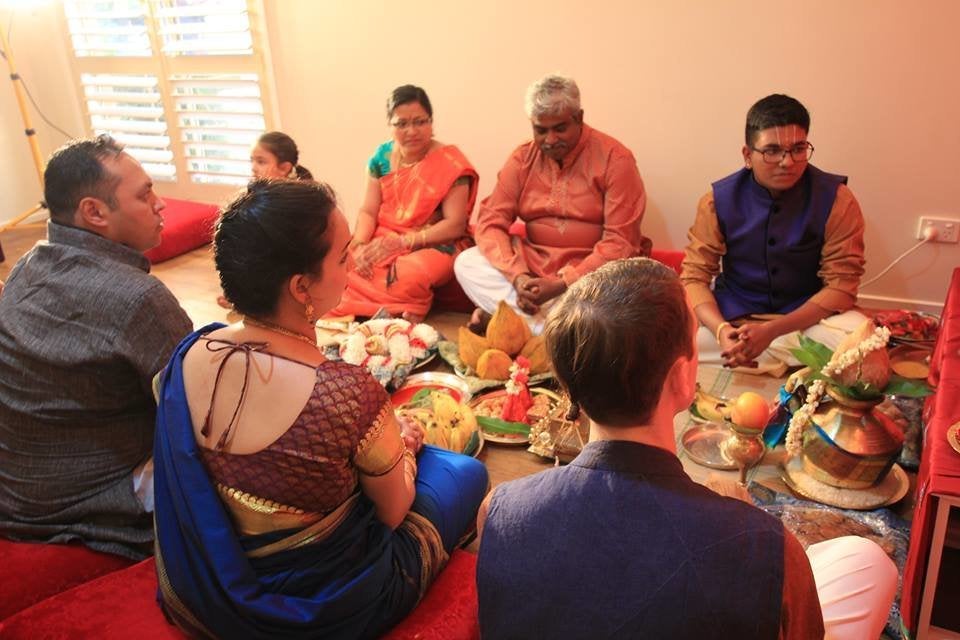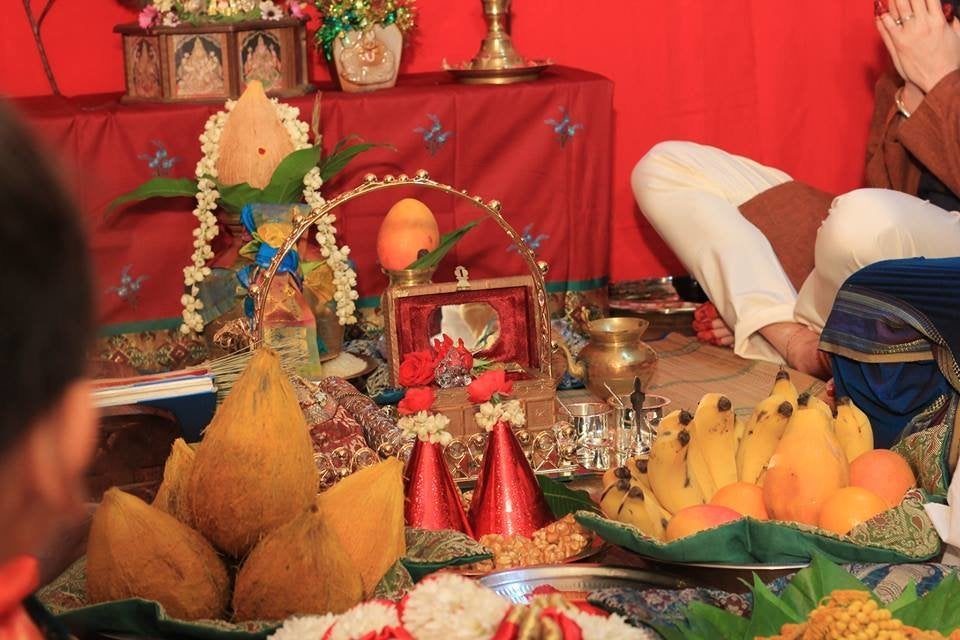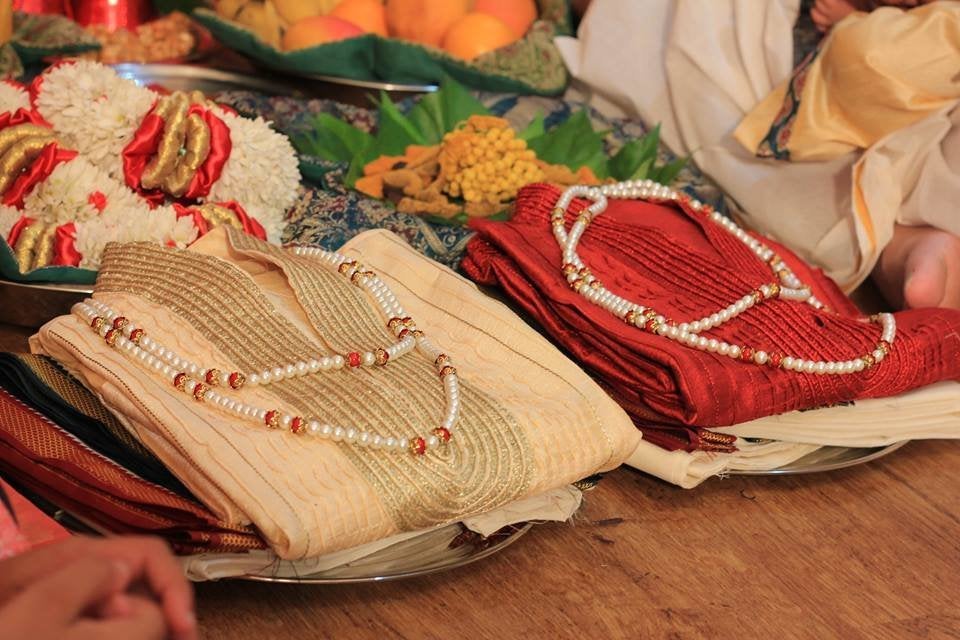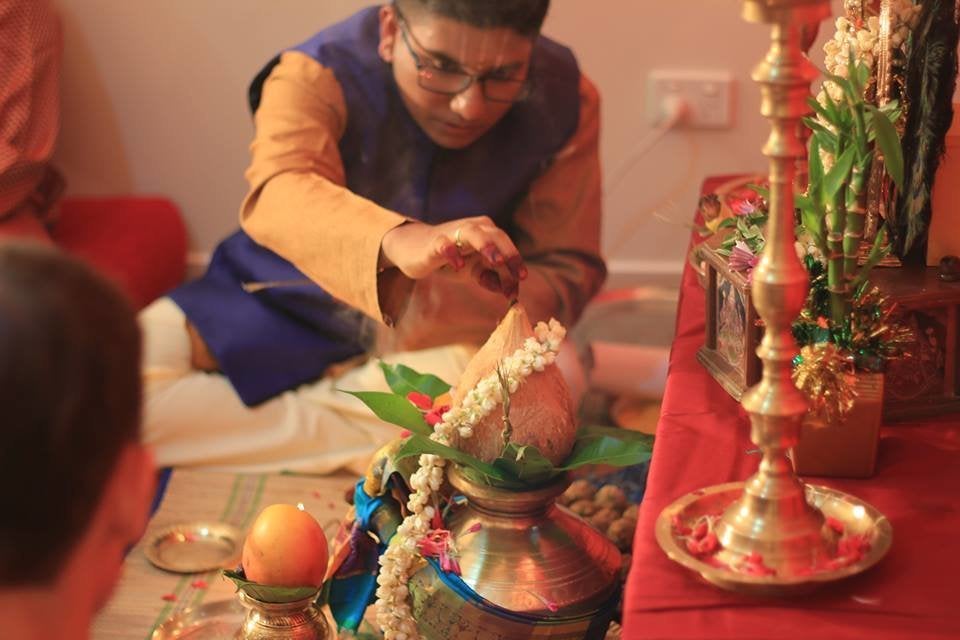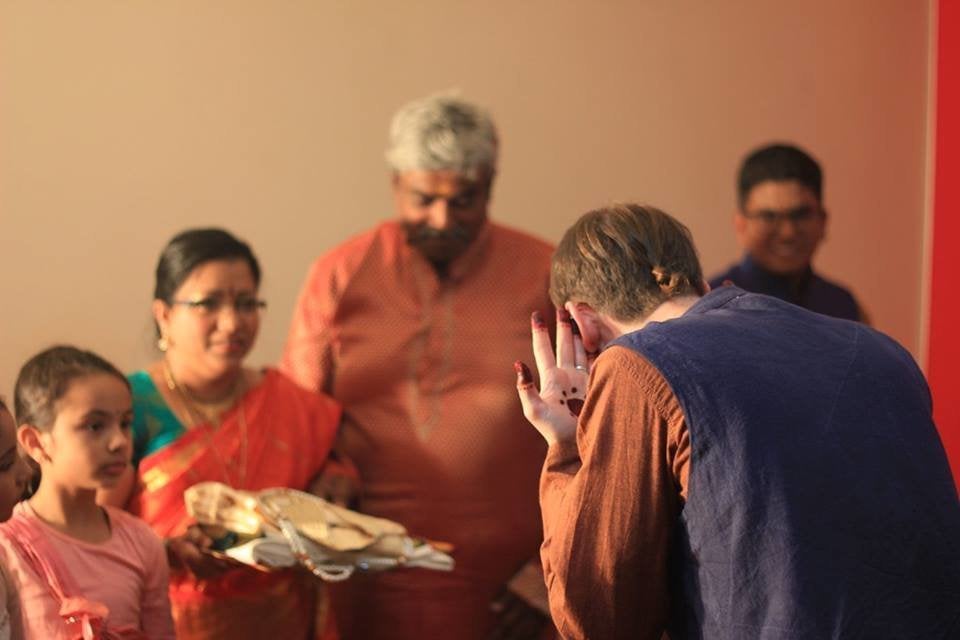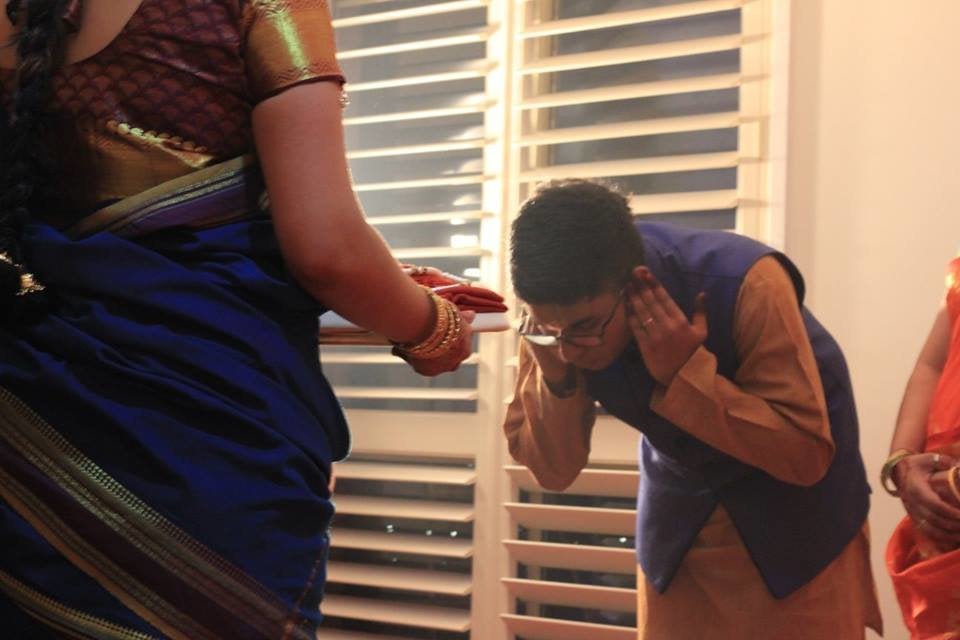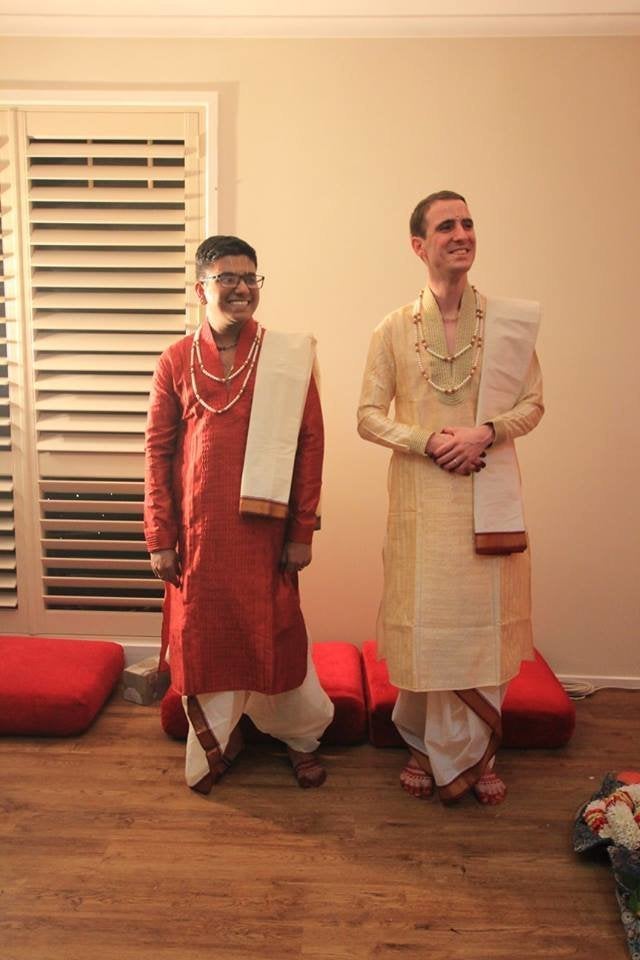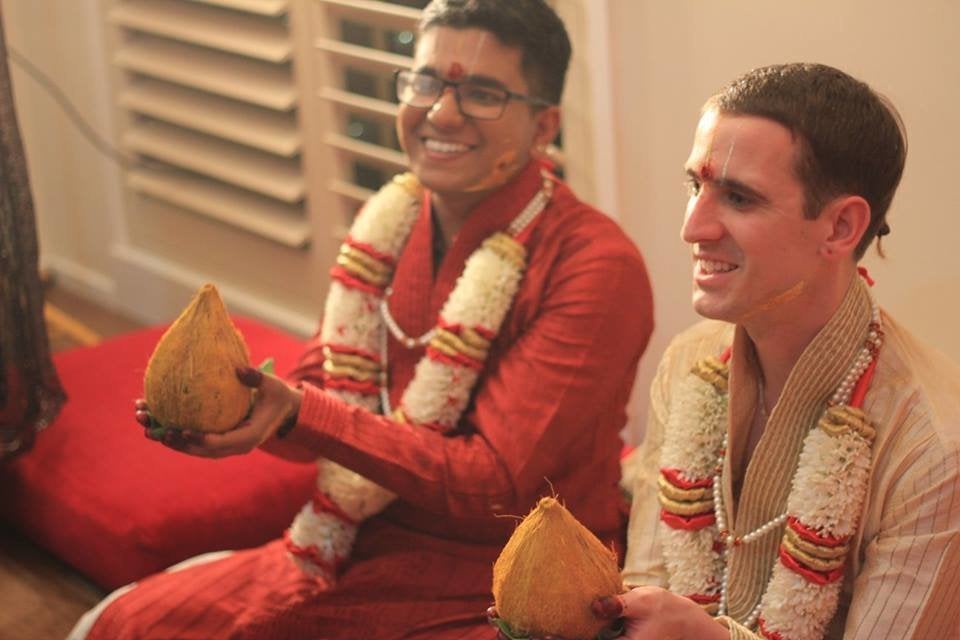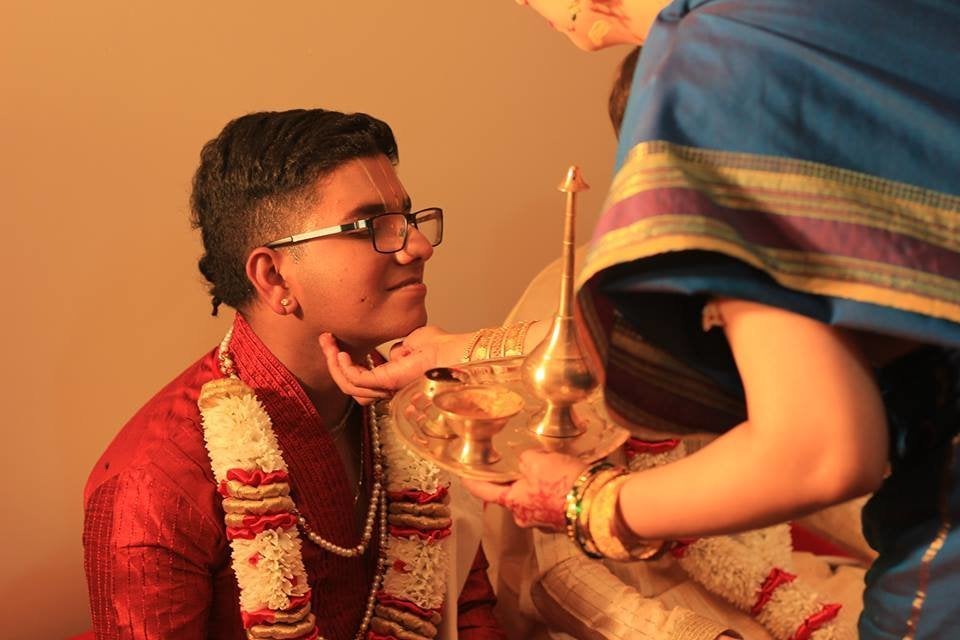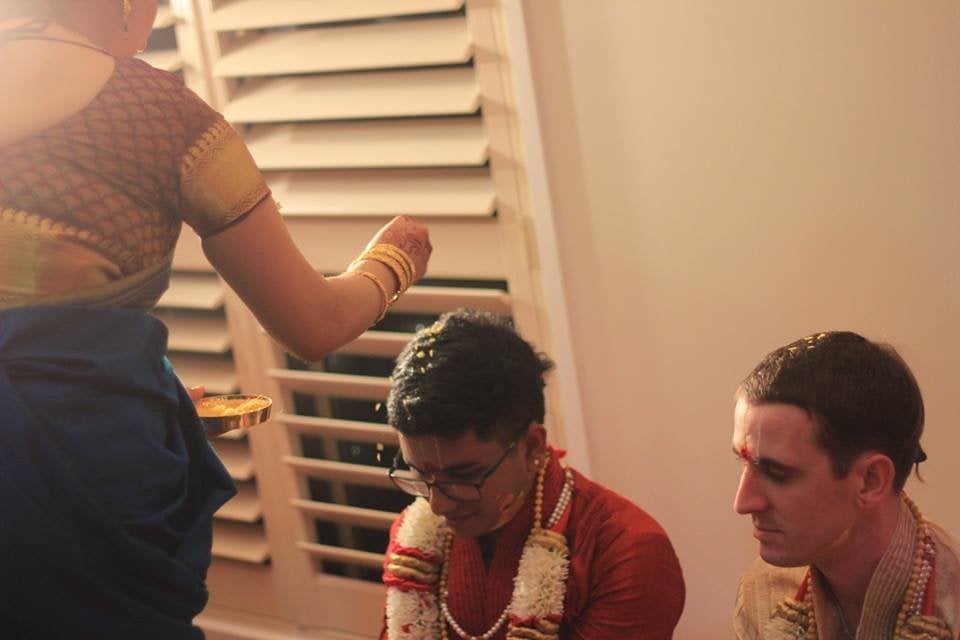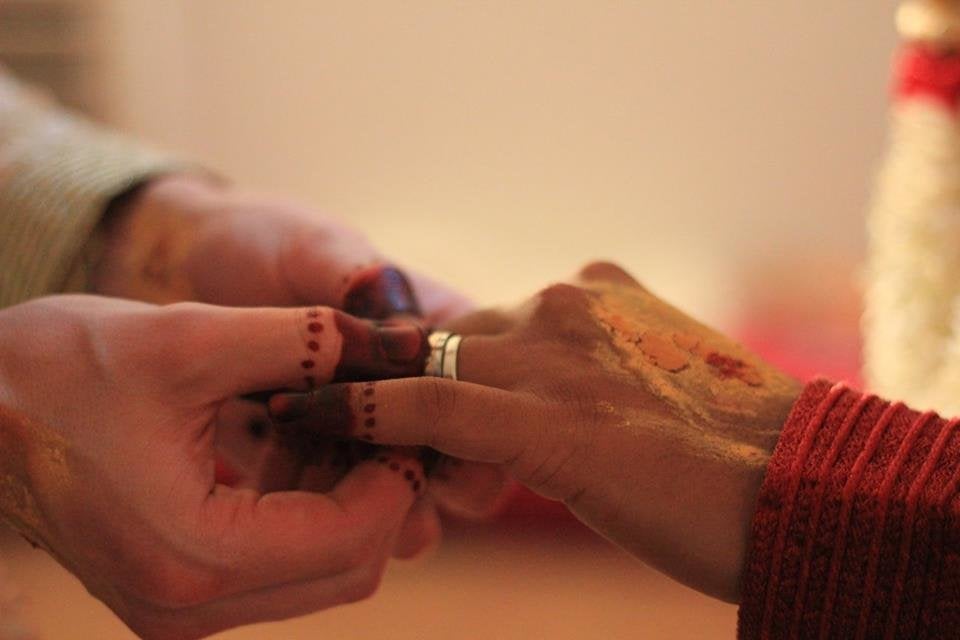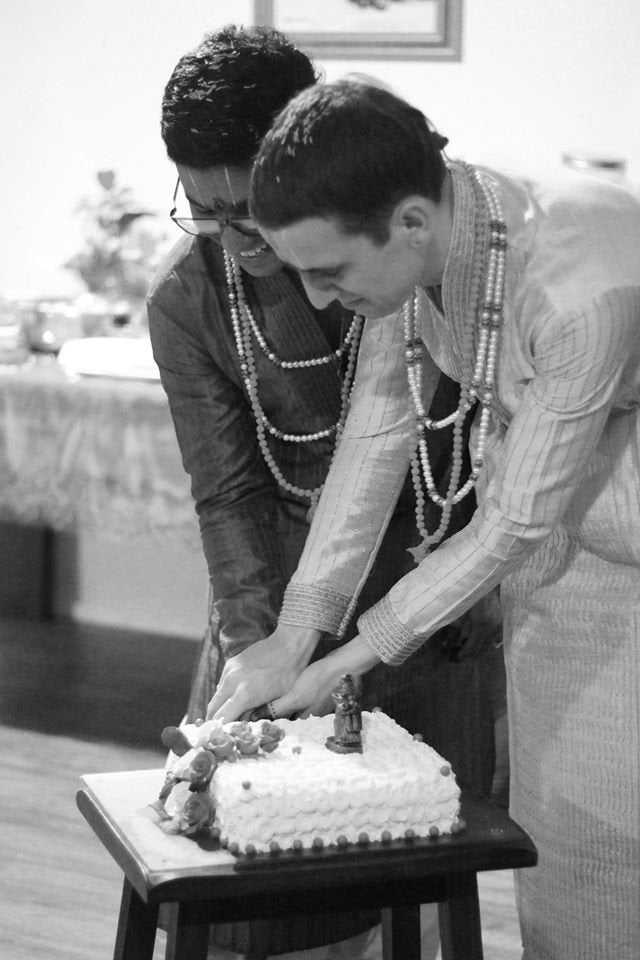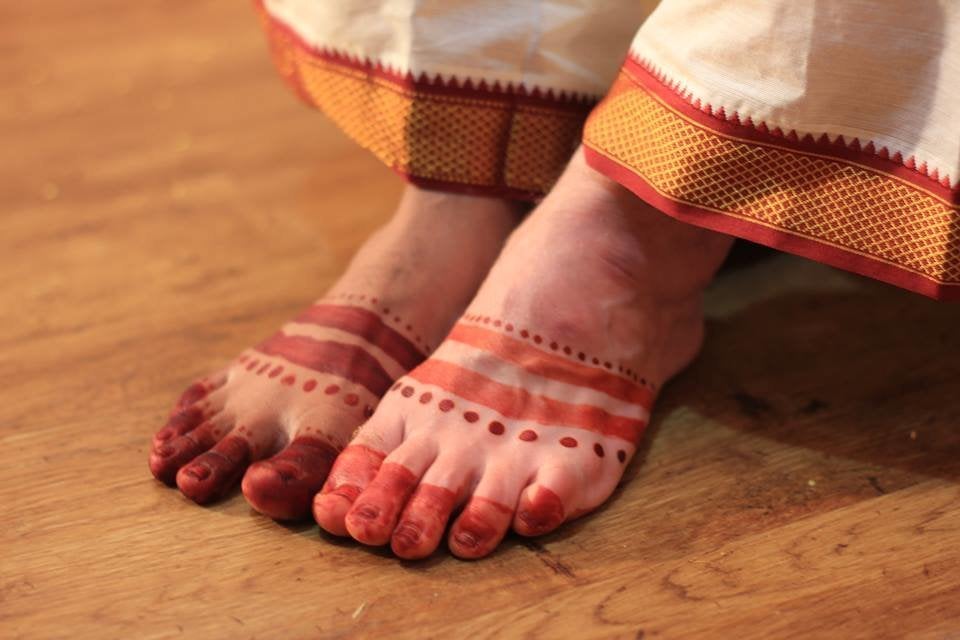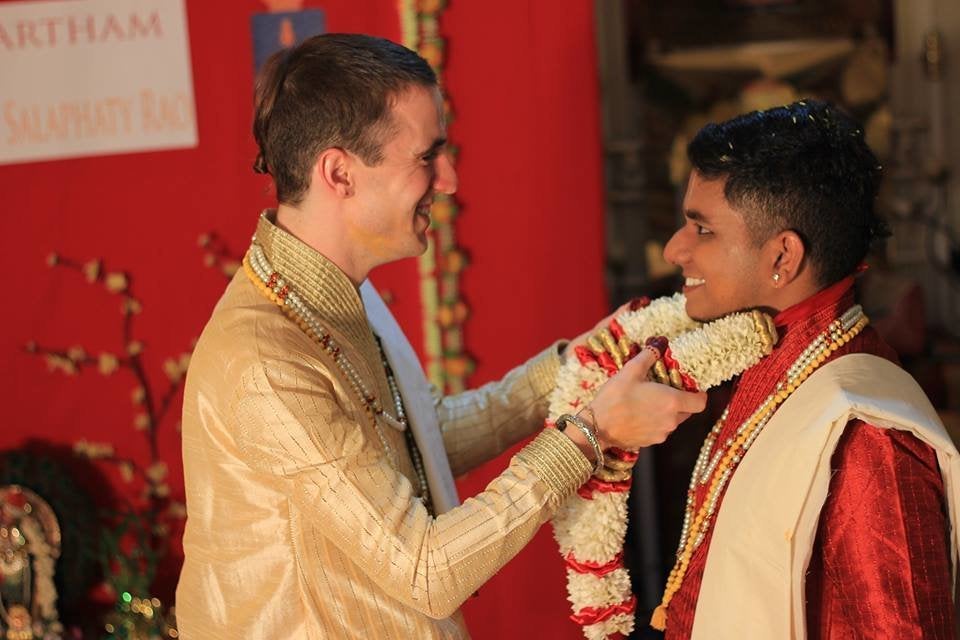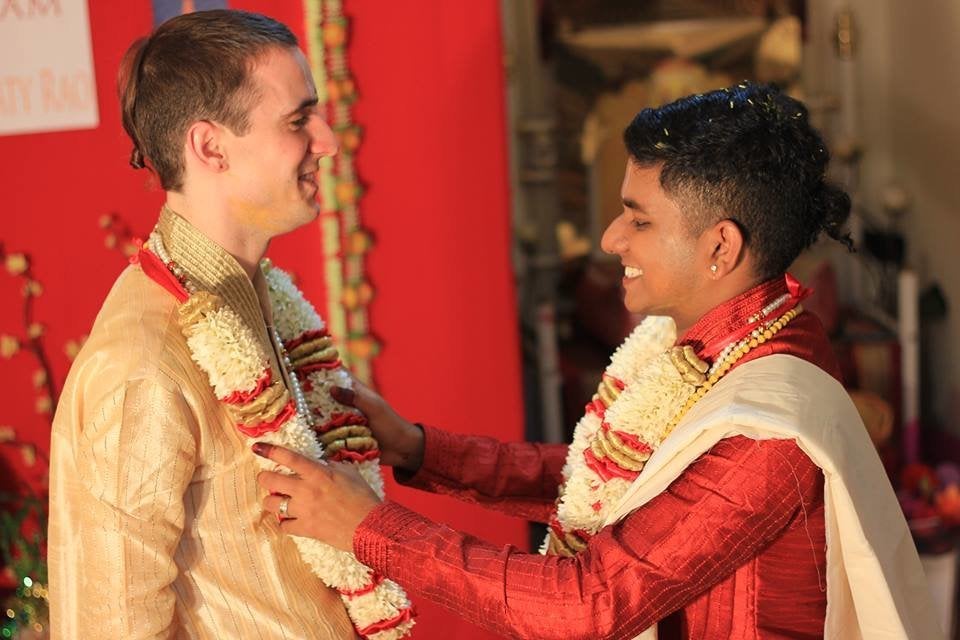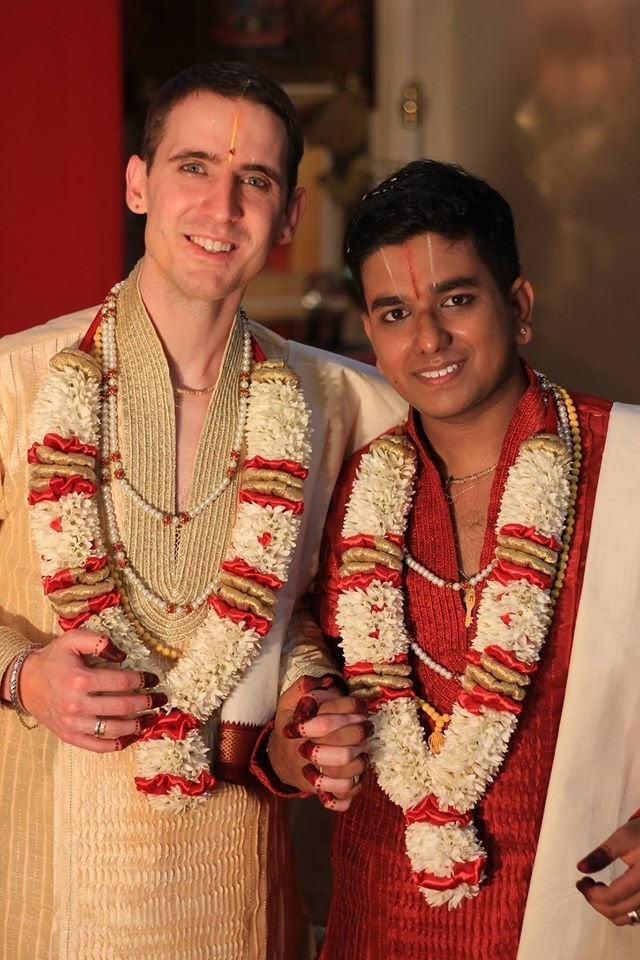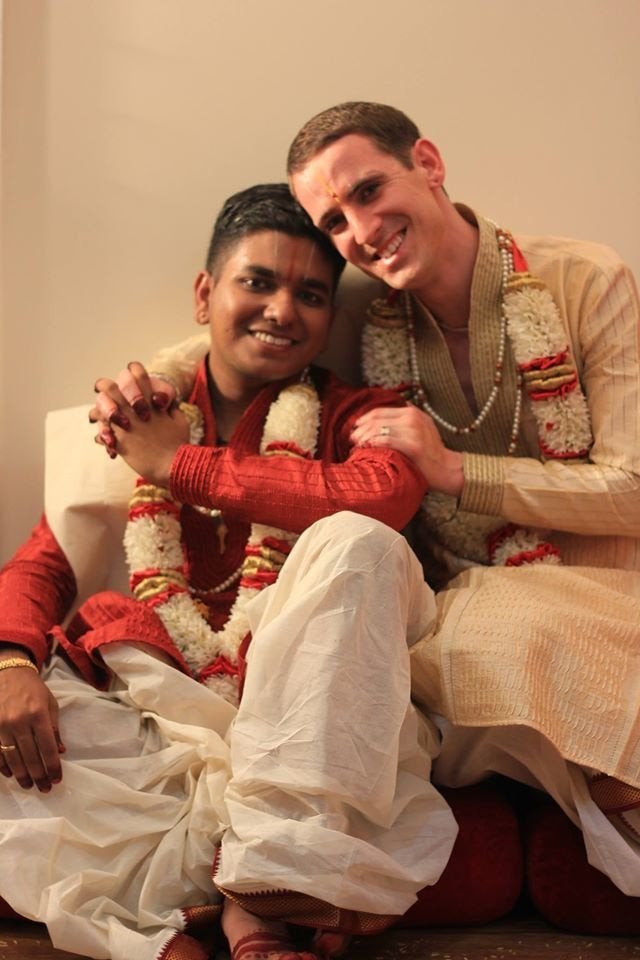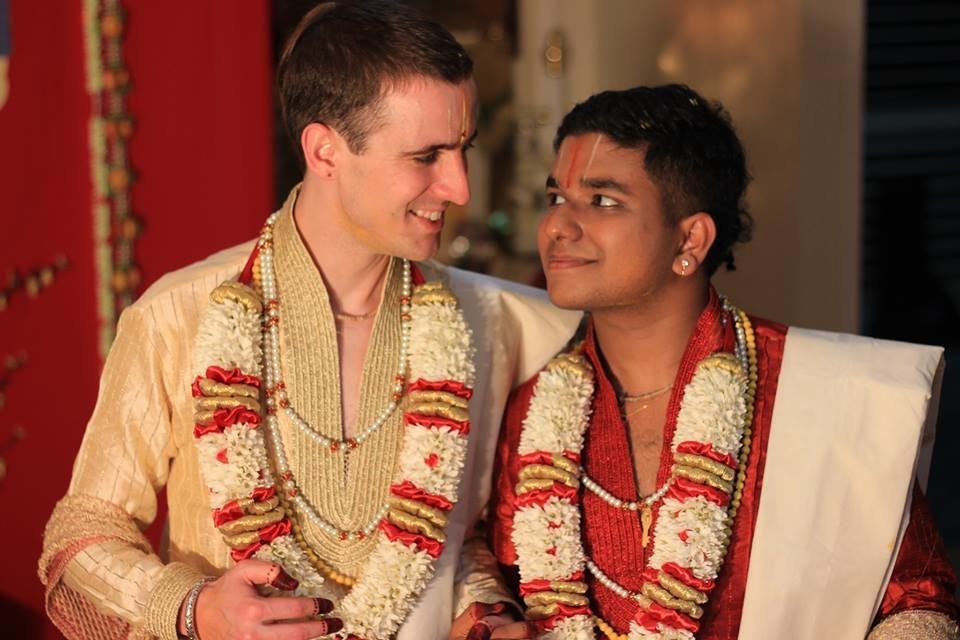 Support HuffPost
The Stakes Have Never Been Higher
Related
Before You Go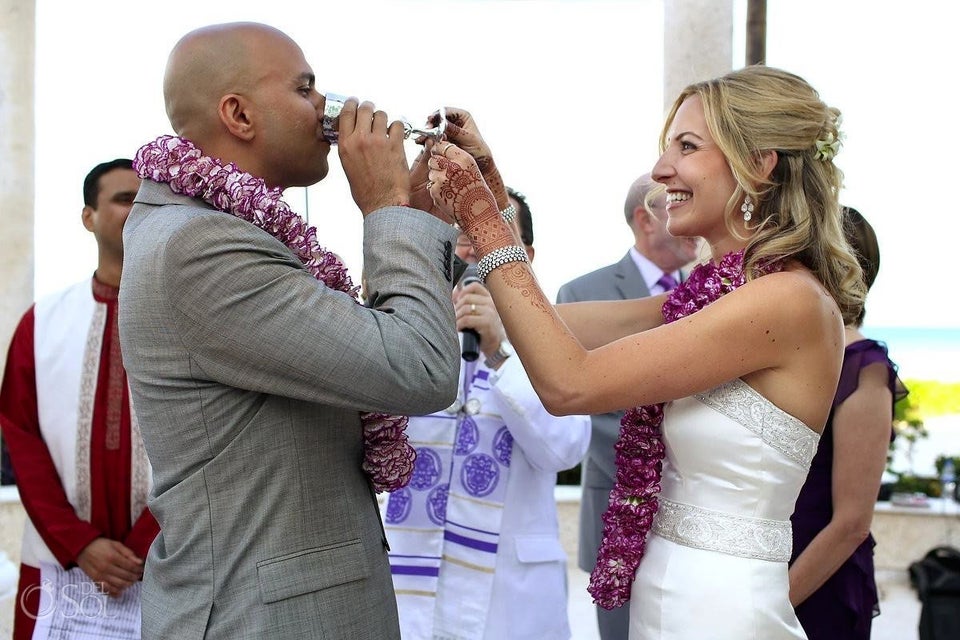 Interfaith Weddings
Popular in the Community