As you start on those holiday shopping lists or head out for the Black Friday rush, take a moment to reflect on things that really matter. Sure, you need to get presents for aunts and uncles, kids and spouses, coworkers and so on. It is the holidays, after all! But instead of going to mega shopping centers and purchasing random clothes, shoes and cosmetics, take a look at this extensive gift guide. Every purchase from this list will give back to a cause, an artisan, or to a person in need.
In today's world, we have a wonderful opportunity to shop online, from the comfort of our homes, for items that not only bring joy to our families and friends, but also continue the cycle of giving. Lets share this holiday season with our global communities....
BRACELETS FOR BREAST CANCER
This sterling silver Laurel filigree charm is bound with the loving energies of faceted rose quartz beads, and comes with a choice of Lisa Hoffman Fine Fragrance refill beads for a personalized scent experience. 100% of proceeds of Lisa Hoffman Limited Edition Rose Quartz Hope Fragrance Bracelet go directly to the National Breast Cancer Coalition. Enjoy the unique gift and give back to a great cause.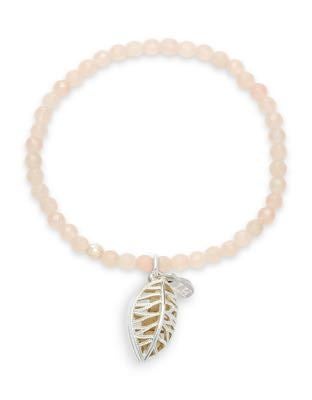 The Scarves for Water program by the Obakki Foundation raises funds through the sale of beautiful, limited-edition, lightweight modal blend color scarfs for projects in South Sudan. Each color scarf corresponds to a specific village project. The sale of deep blue twilight scarves brings clean water to the village of Gul Mar, and those of teal blue azure provide a water well to the remote village of Madoli, and so on. You look good and someone gets to drink clean water!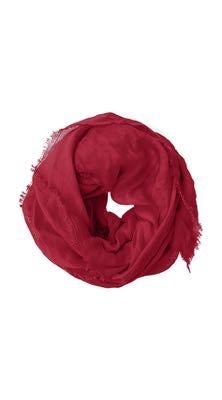 JEWELRY THAT EMPOWERS WOMEN
Dogeared jewelry, along with Penh Lenh is offering a holiday collection of necklaces, earrings, and bracelets that are handcrafted from pink rhodnite, black agate, brass beads and more, with price points ranging from $34-$90. 100% of net profits support Hope for Justice Cambodia Programming, that empowers at-risk young women with the prospect of a happier future through anti-trafficking, education and healing. What a great story to tell at your next holiday party!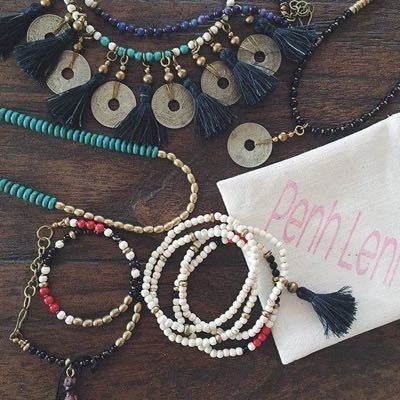 By purchasing a Elizabeth Taylor White Diamonds Night Fragrance, you take part in the fight against HIV/AIDS. Portion of Taylor's royalties from White Diamonds and her other House of Taylor fragrances go to The Elizabeth Taylor AIDS Foundation. Make a conscious choice to shop for brands that give back.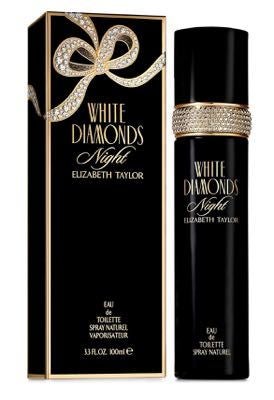 Colorful straps make these watches ideal for teens and stylish women. Each of the Jane watches from RumbaTime represent a different charity - Action Against Hunger, Social Tees Animal Rescue, Young Survival Coalition, and GiveDirectly. $2 from each watch purchase goes to these causes. Each time you look at the time, you will also get reminded of your good deeds!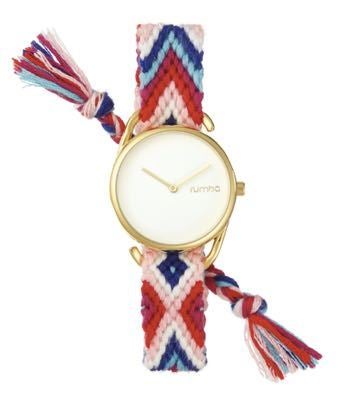 Anyone will enjoy a warm and elegant merino sweater this holiday season, while being able to provide job training, vacations, and work opportunities to adults with disabilities. Each Toad&Co purchase contributes to Planet Access Company and Search for Adventure. This year, to celebrate the National Parks centennial, Toad&Co has given a grant to the National Park Foundation to get 1,000 adults with disabilities into national parks.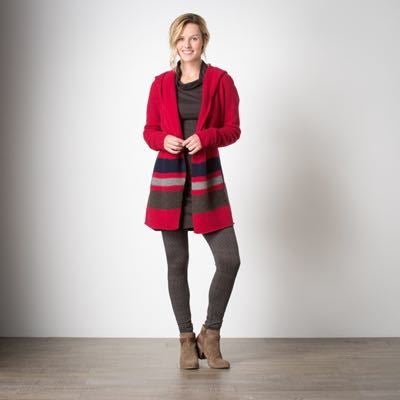 BEADS FOR ECONOMIC EMPOWERMENT
This sophisticated necklace and bracelet set by designers Candace Cameron Bure and Natasha Bure is handmade in Uganda, using beads made from recycled paper. By giving access to the global market, 31 Bits provides artisans in Uganda economic opportunity and a sustainable income.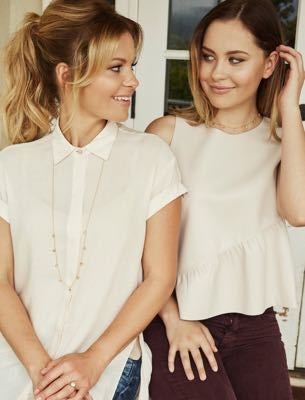 Outdoor enthusiasts would enjoy Cotopaxi's innovative men and women's jackets, tents and backpacks. Cotopaxi funds social change in local communities, such as improving access to quality education in Nepal, Ecuador, Tanzania, the Philippines, and Ghana; reducing under-five mortality rates through midwifery training in Guatemala; and developing sustainable livelihoods.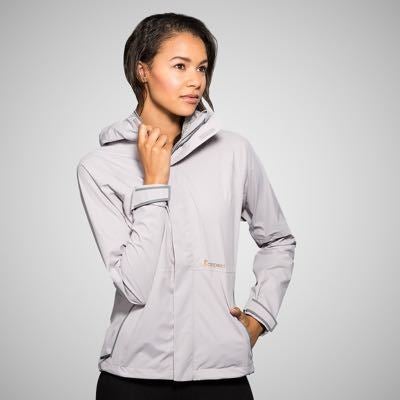 Each year Ford Warriors in Pink creates original wear and gear that you can feel doubly good about buying. 100% of the net proceeds from all "Warrior Wear" including t-shirts, tote bags, ties, hats, yoga wear, and accessories sales are dedicated to breast cancer research and education, benefiting Warriors in Pink's four charity partners.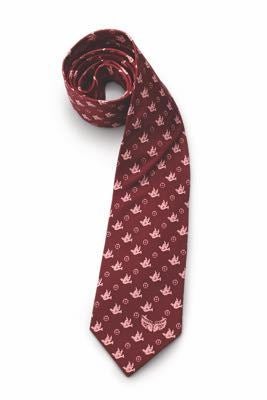 Cross Peerless Fonderie 47 Collector's Edition Pen works to support the organization Fonderie 47's efforts to help stop gun violence in war-torn regions of Africa by reducing the supply of assault rifles. Each pen features black PVD plating with 23KT gold-plated appointments, a moniker disk of reformed AK-47 steel, and a unique serial number of the gun destroyed to create it. Verify Edward Bulwer-Lytton's famous saying, "The pen is mightier than the sword!"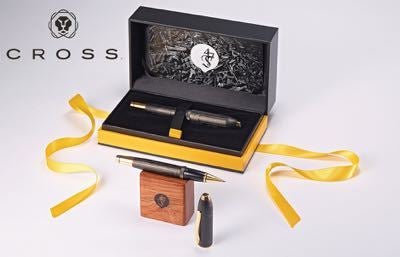 SUNGLASSES THAT SAVE THE OCEANS
The Ocean Collection by Bureo offers the world's first sunglasses made of fish nets and prevented ocean plastic. Designed and sourced in Chile, and made in Italy with Carl Zeiss lenses, Karun is a fashionable luxury brand. With these sunglasses you are joining a movement of like-minded people that trust that we can change the way we interact with our planet.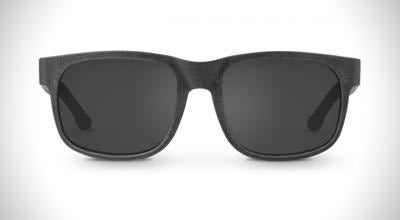 BELTS TO END HUNGER AND POVERTY
Whether you need to look stylish for an office party or relaxed for the weekend, Mission Belts in leather and nylon straps make for great accessories. Mission Belt offers belts in many colors, as well as an assortment of licensed NBA, NHL and NCAA belts. A dollar from every belt sold goes to fight global hunger and poverty. To date, over 26,000 Kiva (peer-to-peer micro lending) micro-loans have been funded from the sales of Mission Belts.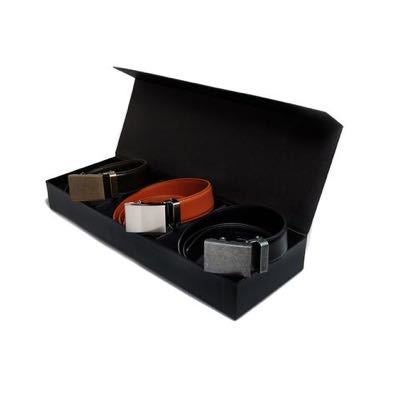 Rockin' Baby is a children's apparel and accessories brand that has a one-for-one concept: for every apparel purchased, an item is donated to a child in need. Featuring clothing and accessories for newborn to 10-years old, the Fall/ Winter collection has beautiful and comfortable designs for all occasions. The company anticipates that in the next 12 months, they will donate nearly 230,000 pieces of clothing through Child Fund International.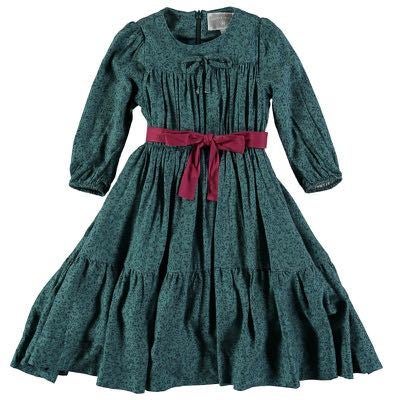 Pals mismatched animals print socks inspire kids to branch out with different kinds of friends and be more accepting, open minded and appreciating of our differences. 1% of all profits between October- December go to Facing History and Ourselves, a nonprofit organization that educates young people about racism, prejudice and bigotry.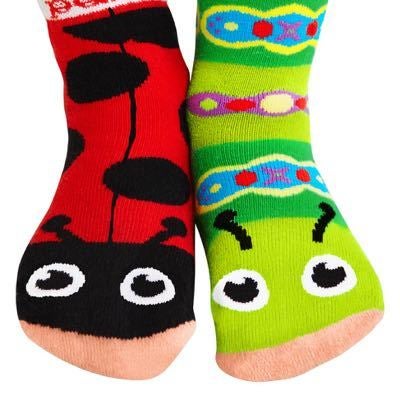 Out of Print Clothing is a fashion/lifestyle brand featuring iconic book cover art to sow awareness of an enthusiasm for books. Get your favorite book branded on a t-shirt, scarf, tote or sock. They give back to support literacy programs and give books to communities in New York and through Books for Africa. Since Out of Print's inception in 2009, the brand has shipped products to more than 80 countries and donated more than 2 million books.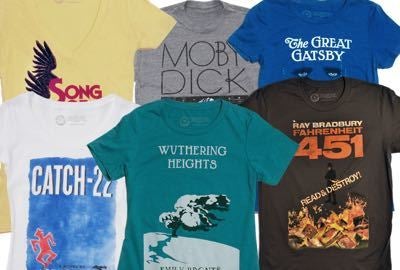 Cabeau makes essential innovate gifts for travelers include the award-winning memory foam Evolution Pillow, plush Fold n' Go blanket, and 100% blackout Magic Sleep Mask. As a company, Cabeau Cares is committed to ongoing give back projects, such as raising money for breast cancer research, preparing food for the homeless, and handing out travel pillows to marines deploying for service.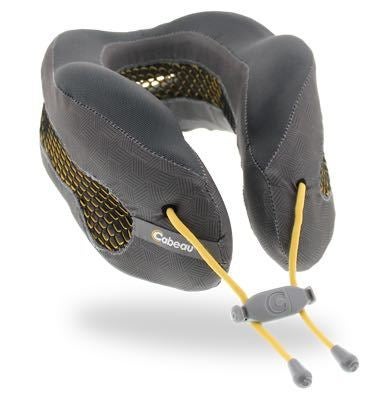 CHOCOLATES THAT ACCELERATE FEMALE ENTREPRENEURSHIP
Wild Ophelia's chocolate bars and peanut butter cups make for the perfect stocking stuffers and for after dinner cravings. The fair trade non-GMO line of chocolates come in interesting flavors, such as jerky, toasted coconut and smoked salt. Proceeds from Wild Ophelia's chocolate bars and peanut butter cups support the Wild Ophelia Accelerator Program, which funds high school and college age female food entrepreneurs.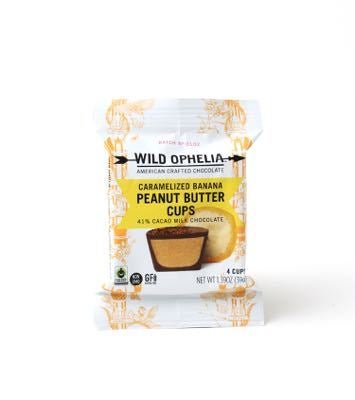 BEAUTIFUL SKIN FOR A WORLD OF GOOD
Lush's new Charity Pot chemical free hand and body lotion has a delicately floral perfume of ylang ylang and rosewood oils in a hydrating cocoa butter base. Every single penny from the sale of Charity Pot is donated to grassroots organizations that support environmental causes, animal protection and human rights. Since its inception, they have donated $15 million to over 1200 charities around the world.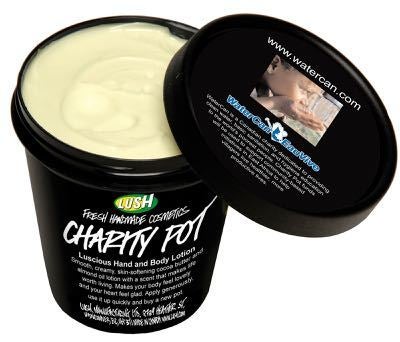 SKI CLOTHING SUPPORTING INJURED ATHLETES
Phunkshun winter accessories – neck warmers, balaclavas and scarves, are available in a huge range of colors and warmth levels to battle the winter, in sizes for men, women and children. Phunkshun Wear is made out of REPREVE fabric, a material that is made out of recycled plastic bottles, and manufactured in Denver. A portion of each sale goes to the High Fives Foundation, which supports winter sports athletes who suffer life altering injuries.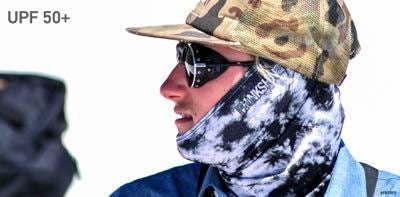 EARPLUGS FOR THE HEARING IMPAIRED
Vibes are earplugs designed for live music: they allow you to protect your hearing without sacrificing sound quality or clarity. Vibes filter acoustics to lower the decibel levels of your environment without muffling and distorting the sound like traditional foam earplugs do. Each pair of Vibes purchased includes a donation to Hear the World Foundation, a hearing health charity that provides hearing aids, surgeries, and education to children and families in need around the world.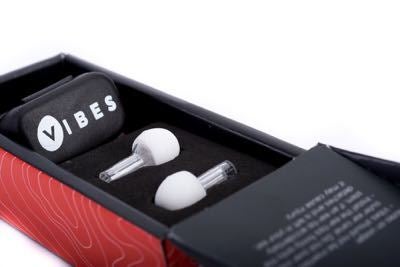 DUCT TAPE AGAINST BULLYING
Duck® brand Duck Tape comes in more than 250 colors, designs and prints, making it perfect for wrapping presents and mailing personalized gifts this season. With campaigns such as Stick Together, the company is helping combat bullying in schools; and offering various scholarships throughout the year. Plus, they add extra holiday cheer to your packages.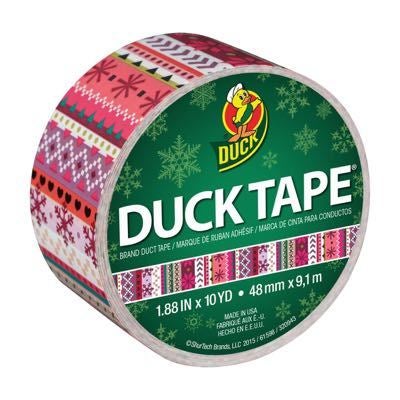 PAPER GOODS THAT SAVE DOGS AND KIDS
Even small purchases such as greeting cards, holiday place cards, paper napkins and gift tags, can have a huge impact in the community. Known for premium quality paper goods, Read Between The Lines provides veterinary visits, surgeries, medicines, food, and bedding to Rolling Dog Farm, a home for disabled animals in New Hampshire; and Mana Nutrition, that helps save lives of children suffering from severe acute malnutrition.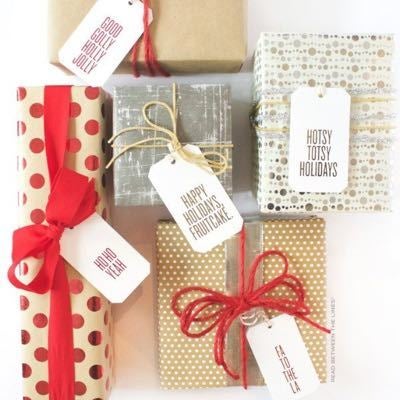 Serve your guests premium quality organic green, black and chamomile teas made in Sri Lanka from 100% native Ceylon tea. Proceeds from Elephantea sales go to the Sri Lanka Wildlife Conservation Society and the growing, producing and packaging supports the local Sri Lankan economy. It tastes great too!

NUT BUTTER THAT FEEDS ORPHANS
NuttZo is the only organic nut butter blending 7 nuts and seeds. They are a super healthy, protein packed peanut butter that's not only improving people's health, but the lives of orphaned children around the world. A portion of all sales goes to support NuttZo's Project Left Behind, which helps small, independent orphanages in Peru, Nepal and India. Feel good about eating well and feeding others in the process.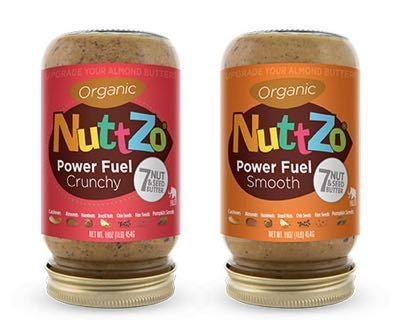 Cuddle up by the fire with a made in USA Twill Throw blanket, made of 100% organic cotton. Their mission is simple - for every blanket you buy, you can give one to another in need through their "Giving Buddies" partnership program. Simply choose a charity from the list, many of which include children's hospitals, youth centers, HIV/AIDS shelters, as well as the American Red Cross.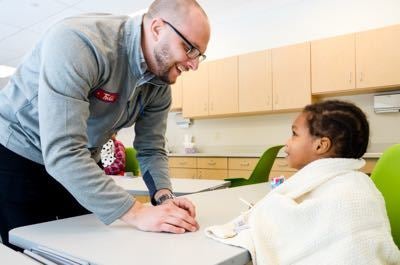 KITCHENWARE THAT FEED THE HUNGRY
Where can you get a fine quality dinnerware set that also gives back? Cheeky's Memphis 16-piece porcelain dinnerware has a modern design, is dish washable, microwavable, and meant for everyday use. You buy one item, Cheeky donates one meal in partnership with Feeding America and No Kid Hungry campaigns. Now that makes for a great dinnertime conversation with your kids!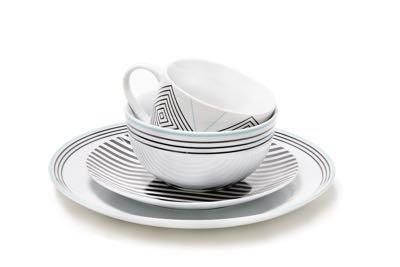 FAIR TRADE IN GLOBAL KITCHENS
GlobeIn's subscription boxes, themed Global Kitchen, Gather, Entertain, or Savour, make for the perfect hostess gift. Bring them Inka salt, Tunisian tagine, Balinese coconut sugar, and Madagascar ground vanilla, without having to leave town. Each item has a direct impact on the artisan community from which it came from. Fair wages, safe working environments, and sustainable businesses are just a few of the social causes supported through your purchase.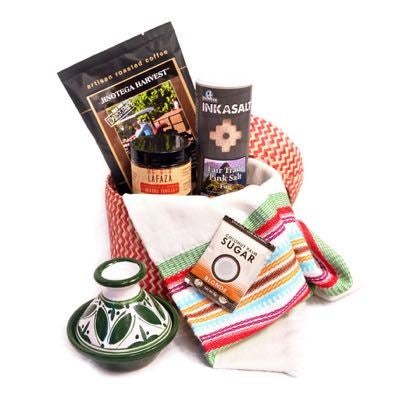 The Jute collection by Zink is handmade with 100% natural, sustainable, natural or AZO free dyes, PETA approved, and 100% vegan materials. They partner with an NGO in South Asia to promote local leadership and entrepreneurship among women artisans to establish a sustainable economy and nourish a self-reliant and gender-balanced society.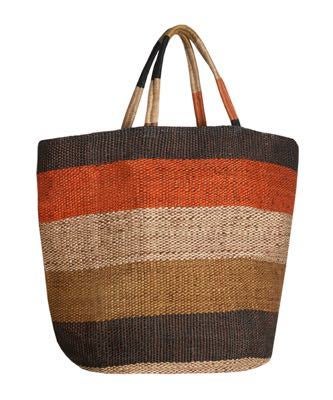 Looking for something elegant to serve with your holiday meal? Limited edition, Merlot and Cabernet Sauvignon blend, Purple Heart Wines is a cause-based brand started by C. Mondavi & Family in early 2016 to support the Purple Heart Foundation. The wine label also intends to raise awareness for veterans by encouraging drinkers to think about the sacrifices of our servicemen and women with each bottle they open. Last year alone, the foundation helped over 19,000 veterans secure over $300 million dollars in VA benefits with their professionally trained VA Service Officers.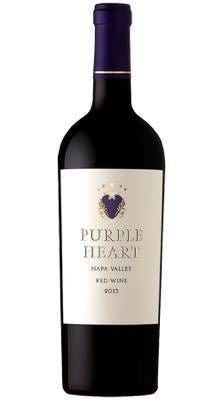 The Adventure Project + APOTHEKE have partnered this holiday season to create a delightful charcoal soap made with bamboo charcoal powder which draws out impurities and disinfects, while the coconut, olive and organic palm oils moisturize and cleanse. With each purchase one woman in Kenya is able to get a new charcoal efficient stove, which helps their family and the environment. Four million people a year die from smoke inhalation.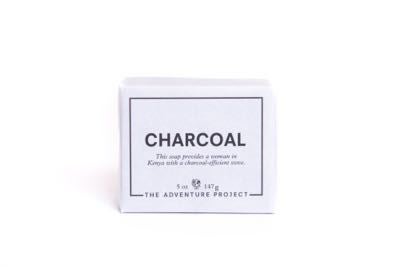 Popular in the Community