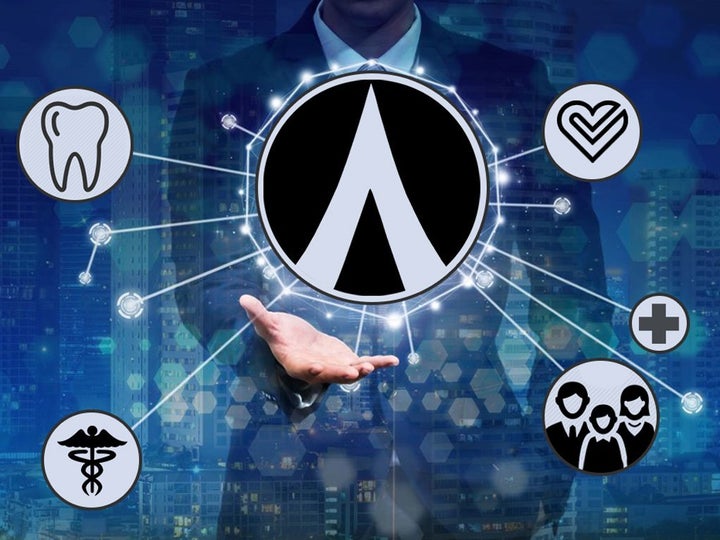 No one likes going to the dentist. People dislike even more paying the high cost of jaw-jarring oral procedures that amount to $129 billion each year in the U.S. Without insurance, a root canal can set you back $1,500. Teeth cleaning? How about $200 to $300 per visit.
More than 60 percent of working-age Americans avoid the dentist due to cost. However, there are other big changes affecting dentists and their patients.
First, Americans are getting older: 10,000 baby boomers retire each day. However, nearly 70 percent of older Americans have no dental coverage, according to Oral Health America. Because of cost, nearly half (49 percent) of seniors over 65 did not visit the dentist from 2015 to 2016, according to American Dental Association.
Student loans is another problem. Dental graduates can carry school debt to the tune of $200,000. The debt load discourages many from investing in a private practice. Finally, most dentists are concerned about third-parties dictating terms over treatments and fees. Precisely because practitioners need the flexibility to make their business model work.
Cryptocurrency And Blockchain
One startup thinks cryptocurrency and blockchain can disrupt the industry. "There's a need to drive down the cost of dental care and to digitize records," says a spokesman for Dentacoin Foundation. The Netherlands-based group launched an initial coin offering (ICO) in early October to raise funds for the new crypto Dentacoin. "There's about $400 billion wasted every year on preventable dental problems. The focus should be proper dental care and prevention."
Through a Trusted Review Platform, patients provide detailed and unedited feedback in order to improve practices. To lower administrative costs, Dentacoin's backers are integrating blockchain technology to maintain and secure databases, as well as, to improve other business practices.
With bitcoin, payment processors are rewarded with new coins and transaction fees for "mining" activities. With the dental crypto, customers who leave feedback about their experience at a practice are rewarded with Dentacoins which they can spend as money at participating locations. It's one of several inherent rewards in the system. The founders hope this practice can grow the ecosystem because adding participants increases the value of the network.
Dentacoin And Industry-Specific Cryptos
"Industries that are populated by many small providers are ripe for disruption and that includes the dental industry," says a spokesman for Dentacoin. "In the U.S., over 75 percent of practices employ less than 10 people. Cryptocurrency and blockchain can improve the efficiency of these small practices."
The average net income for a private practitioner in 2015 was $179,960 for a general practitioner and $320,460 for a specialist, according to American Dental Association.
A key question is this, "Will operational businesses develop their own cryptocurrencies to facilitate payments within their sector?" It's what Dentacoin is proposing. The new crypto is used as payment at two partner clinics in Europe and recently got accepted as a form of payment by Germany-based CruisAIDer for an oral scanning product.
And why not? We already use other mediums of exchange in certain industries. For example, gambling chips or receipts are valid forms of payment at casinos, horse tracks, poker clubs and other wagering establishments.
If the concept catches on, you could see other industries developing their own custom currencies. Crypto's popularity reflects consumers' loss of confidence in fiat currencies and causing some individuals to embrace alternative forms of money such as bitcoin, gold and silver.
Going to the dentist may not be so bad.
Related
Popular in the Community