Several Republican Oklahoma lawmakers have blasted a man's plan to erect an LGBT Pride-themed pole in the state's capitol in a colorful "Seinfeld" homage.
Chaz Stevens of Jupiter, Florida told KOCO-TV that his plan to display a rainbow-colored "Festivus Pole" in the Oklahoma Capitol rotunda on Dec. 23 had been approved. The pole, which is topped with a shimmery disco ball, will apparently be featured near an existing display of nutcrackers and a gift-laden sleigh, according to the report.
Stevens said that the planned decoration was a nod to both the lesbian, gay, bisexual and transgender (LGBT) community and the fictional holiday "Festivus," which was featured in a 1997 episode of "Seinfeld" titled "The Strike."
"Out goes the Ten Commandments," Stevens said of the display, according to Reuters. "In comes the gay pride Festivus pole. It's a beautiful way to talk about 2015."
"This effort to mock the celebration of the birth of Jesus, our Lord and Savior, does not illustrate the best judgment of those who manage our state Capitol," Oklahoma Rep. Lewis Moore (R-Arcadia) told KOCO-TV. "This sacrilegious symbol, wrapped in the gay rights flag, is not respectful of God or the many visitors, including children, who arrive by the school bus load during this time of year to celebrate the peace and joy and remembrance of the sacrifice of Christ for our sins."
Rep. John Bennett (R-Sallisaw) felt similarly, arguing, "It seems that we are free to be a Christian as long as we don't live out our faith, vote our faith, take a stand in relation to our faith or believe others should embrace our faith. This gay pride symbol should not be allowed to stand. Oklahomans should be outraged and call on the gay symbol to be removed."
Still, a spokesman for the Oklahoma Office of Management and Enterprise Services told the Associated Press that Stevens' application for a display was evaluated the same as any other request before it was approved.
"It's the same thing as reserving space: You fill out a form, it's evaluated, and it's approved or denied," John Estus said. "This is no different than somebody standing with a sign in the rotunda."
We can't speak for others, but after seeing Stevens' plans, we're certainly feeling festive!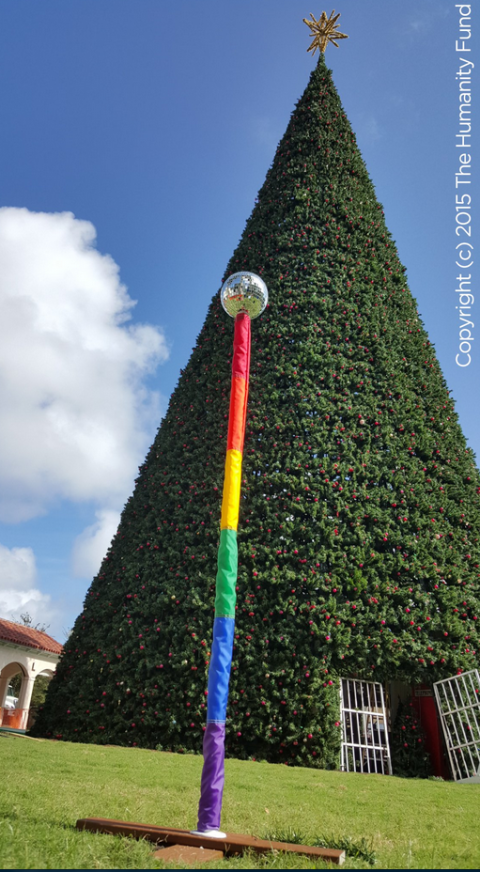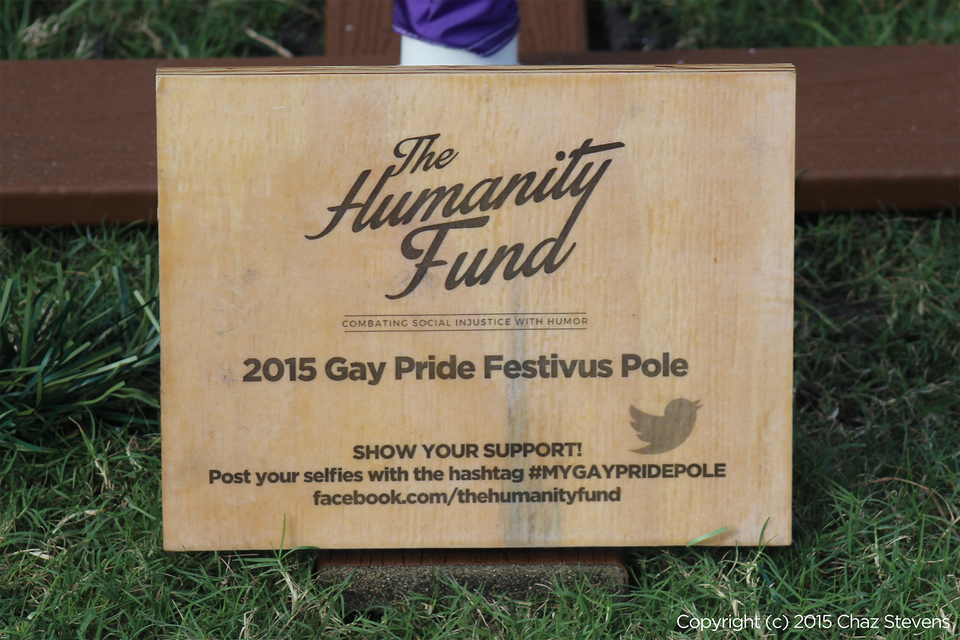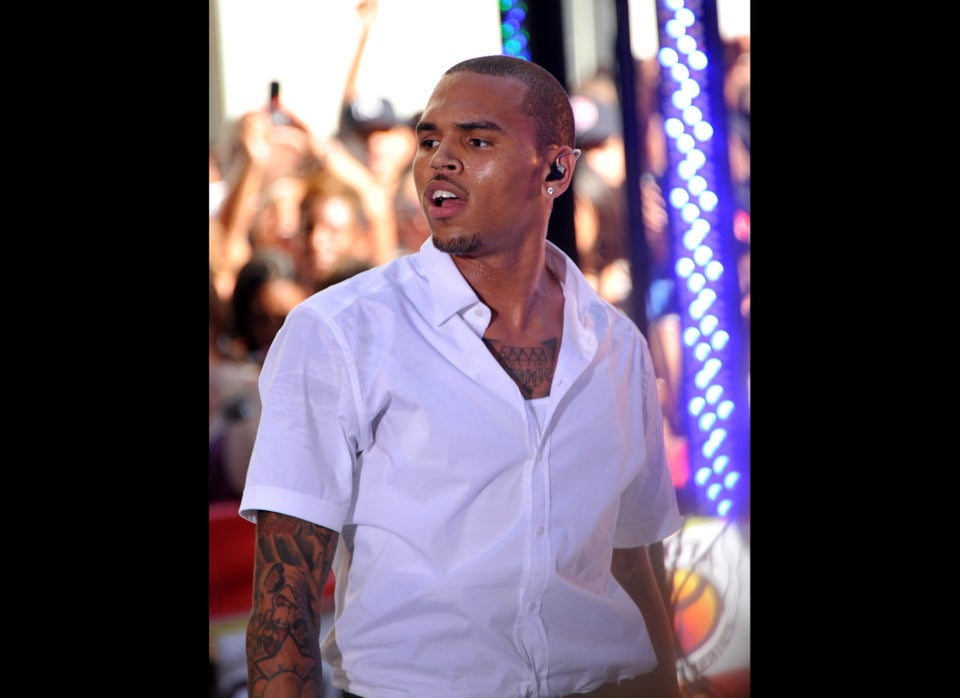 Homophobic Tweets By Celebs
Popular in the Community