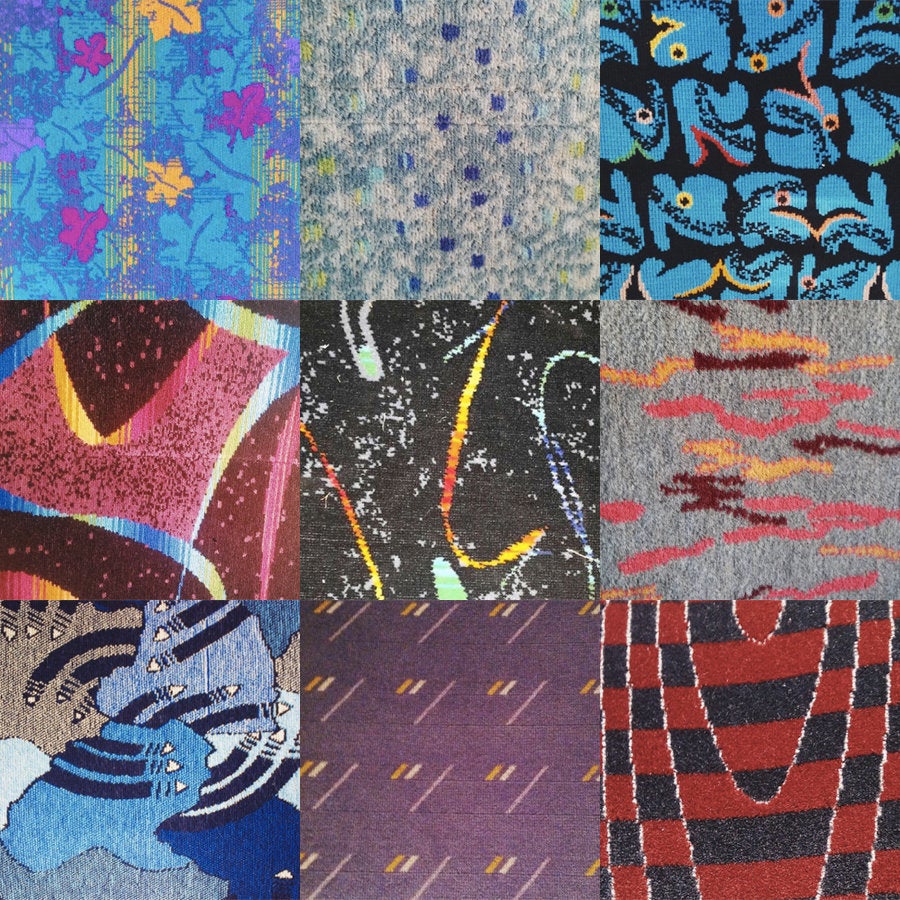 Have you ever found yourself staring at the fabric in your subway car or marveling at the patterns on your bus seat? French film director Julien Potart, the man behind the Instagram account idontgiveaseat, certainly has. 
He launched idontgiveaseat about a year and a half ago to post pictures of patterned fabrics he discovers inside public buses, trains and subways in cities across the globe.
"The idea came while I was on various work trips, or when I was on vacation. I noticed that every bus and subway car had its own seat motif. I really liked getting lost in thought as I contemplated these patterns," Potart told HuffPost France.
"So that's why I decided to take photos and collect them. It's a way for me to pay tribute to these 'seat-artists.'"
To date, idontgiveaseat has featured public transport seats from such cities as Los Angeles, Tokyo, Palermo, Rome, Paris, and more. Kyoto, Japan, had one of Potart's favorite motifs. Against a sand-colored background, there are images of women with children and figures with walking sticks, to signify priority seating. "I like them because, besides looking nice, they're also informative," he says.
As long as he keeps traveling, Potart says, he will continue to photograph public transport interiors. "I have not yet taken all the trains, metros, buses, or trams in the world," he said. He sees the project growing even without his involvement however. "At the beginning I only posted pictures that I personally took. Then my friends started to send me some when they were traveling."
Today, he gets photographs from people he doesn't even know. "That's what I like about this: it's a collaborative project. I can't do it on my own, I can't collect every seat pattern in the world. So I need help from everybody, all over the world."
Scroll down for more photos from idontgiveaseat.
This post originally appeared on HuffPost France and has been translated into English. 
Calling all HuffPost superfans!
Sign up for membership to become a founding member and help shape HuffPost's next chapter
BEFORE YOU GO
PHOTO GALLERY
Madrid Street Art Project