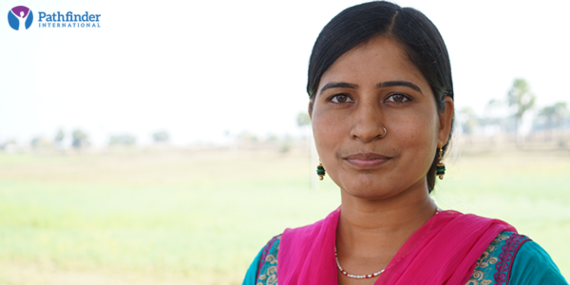 What would the world look like if every woman who wants to avoid a pregnancy but is not using an effective contraceptive method -- all 225 million of them -- had both the opportunity and the agency to make the fundamental decision about if and when to have children? What opportunities, both personally and professionally, would this choice unlock? And what would these women's choices mean for their lives, their families, businesses, communities, and the economy?
By empowering these women with access to contraception, we could prevent one third of all maternal deaths and one quarter of all newborn deaths. Preserving these lives would save roughly $15 billion in lost productivity each year. In addition, providing contraception and other reproductive health services pays dividends -- $120 per dollar spent according to some sources. When empowered to make decisions about their reproductive future, women and girls are more likely to stay in school, develop income-earning skills, and play an active role in ensuring the welfare or their families and communities.
Yet, for millions of women around the world, the void in both access to and information about their sexual and reproductive health robs not only them, but also society, of a more prosperous future.
On this International Women's Day, as we celebrate the achievements of women around the world, we must remember that without control over their own bodies and without choices about if, when, and how often to have children, the scope and breadth of women's ambitions is ultimately, and irrevocably, limited.
Consider one woman's story.
Jailata Kumari was born as the only female child to a family of five in a small farming village in the Indian state of Bihar. At age 15, she was on the brink of an arranged marriage.
At age 15, Jailata had no idea about reproductive health. In her own words:
"What was reproduction? I had no clue about it."
Today, at 22, in a village where most girls wed before they turn 18 , Jailata is unmarried and supported by her family in pursing her ambitions. She's finishing a post-graduate course, preparing for government exams for career placement and working with an NGO.
How did she change her course? She was introduced to information about her sexual and reproductive health and rights through the Pathfinder International Promoting Change in Reproductive Behavior of Adolescents (PRACHAR) program. PRACHAR, meaning "promote" in Hindi, was a twelve year innovative program, implemented with over 20 local partners, which successfully changed reproductive behaviors of young couples and the social norms that pressure unmarried adolescents into early marriage, early child bearing, and inadequate child spacing in northern India.
She attended PRACHAR trainings in her village, learning everything about her body from the importance of daily hygiene to the details of how women's bodies function. "They talked to me about reproduction and reproductive health," said Jailata. "About birth spacing to stay healthy. The precautions a pregnant lady should take; immunization for your children. Overall how to keep ourselves safe and healthy."
Jailata took these lessons to heart, sharing them with her mother and father and convincing them that she should stay in school and delay marriage -- a decision which raised many eyebrows in her village and among her extended family. Grounded in lessons from her training, her family ultimately allowed her to chart her own course.
Without this information, Jailata noted, "I could not finish my education. Then I can't get a job. I can't learn a skill. I would not be able to secure my future financially."
This story demonstrates just how pivotal access to and information on sexual and reproductive health and rights are to women's lives and the future health of their communities. And Jailata is not alone. Over the program's twelve years, PRACHAR interventions reached more than 1,100 Indian villages and nearly half-a-million people. Young women exposed to PRACHAR married about 2.6 years later than women not exposed to PRACHAR.
But this is a drop in the bucket.
Which is why, on this International Women's Day, we need to pause to not only honor the women in our own lives, but to think about how we can support women and girls like Jailata around the world -- Women Who Dare to fight for equal opportunity, reproductive rights, and the better future we all know is possible.
One of the most important ways we can support women is to invest in family planning. As Jailata's story shows, family planning, and specifically contraceptive services and knowledge, offers women and their partners the ability to make key decisions about their sexual and reproductive health so they can take control of their lives.
Perhaps Jailata explained the impact of that investment best:
"After the training, I found out more about the roles and responsibilities that a girl CAN have. That a girl CAN be educated. A girl CAN delay marriage if she wants to. And I learned that I CAN have a small family. Here's what I want you to know: Every adolescent should get the training I got, so they can change their reproductive life. The change I feel -- I want every girl to have the opportunity to feel it."
There are numerous calls to action on this International Women's Day -- none of them without their merits. But this year I'm proud to be part of an organization honoring those Women Who Dare, including Jailata. Women Who Dare to stand up for reproductive health and rights and dare to choose their own path.
It's our fervent hope, and mission, that one day women won't need to dare in order to make their own decisions about whether and when to have children, to exist free from fear or stigma, and to lead the lives they choose.
This post is part of a blog series produced by The Huffington Post in conjunction with International Women's Day, celebrated on March 8, 2016. A What's Working series, the posts address solutions tied to the United Nations' theme for International Women's Day this year: "Planet 50-50 by 2030: Step It Up for Gender Equality." To view all of the posts in the series, click here.
REAL LIFE. REAL NEWS. REAL VOICES.
Help us tell more of the stories that matter from voices that too often remain unheard.