"This Is 40" isn't a sequel to "Knocked Up," but Judd Apatow centered his fourth film as a director on Pete and Debbie (Paul Rudd and Leslie Mann), two supporting characters in the 2007 box-office hit. They're not the only familiar faces in "This Is 40": Jason Segel, who played Jason in "Knocked Up," is along for the ride as well. (While "Knocked Up" stars Seth Rogen and Katherine Heigl don't appear in the film, their characters, Ben and Alison, are both present in the story; no spoilers.)
In "This Is 40," Segel's Jason is a fledgling professional trainer who works with Debbie and her friend, Barb (played by "Bridesmaids" co-writer Annie Mumolo). The role gives Segel plenty of opportunities to land a barrage of funny one-liners, often at the expense of Mumolo. It also gives him the chance to get up close and personal with Mann, who happens to be Apatow's real-life wife.
HuffPost Entertainment is happy to debut a new behind-the-scenes look at Segel's role in "This Is 40." Watch the feature, "On The Set: Bodies By Jason," above. Starring Mann, Rudd, Segel, Chris O'Dowd, Megan Fox, Maude Apatow, John Lithgow and Albert Brooks, "This Is 40" is out in theaters on Dec. 21.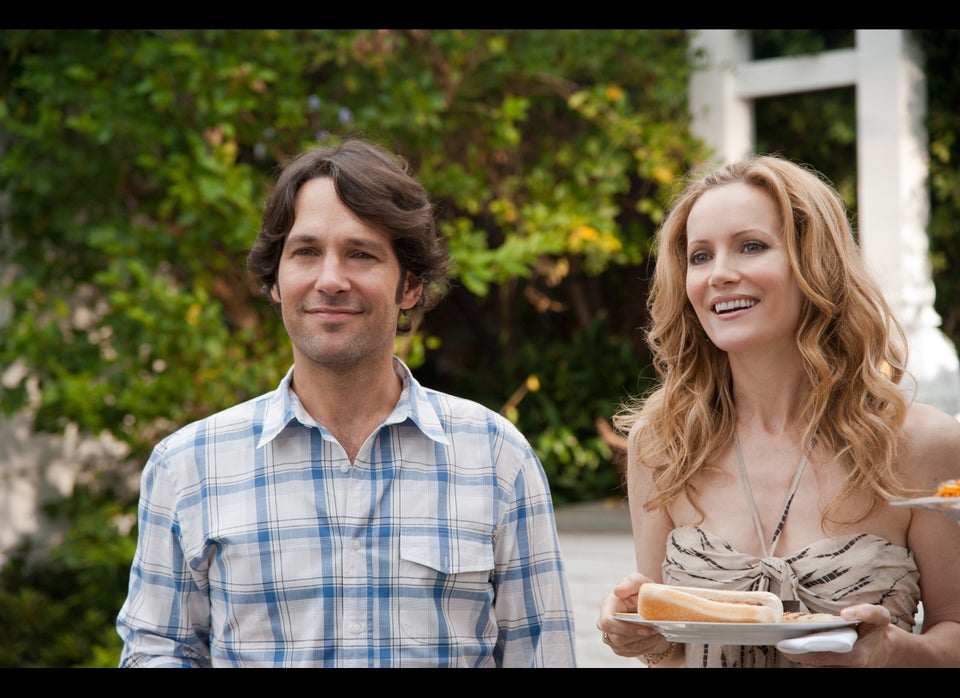 'This Is 40' Stills