We've all been there. You're taking a stroll with that special someone, wondering when is the perfect moment to go in for the kiss. Imagine how convenient it would be if there were some sort of sign telling you when to make the move. Well, it turns out there's a sticker for that.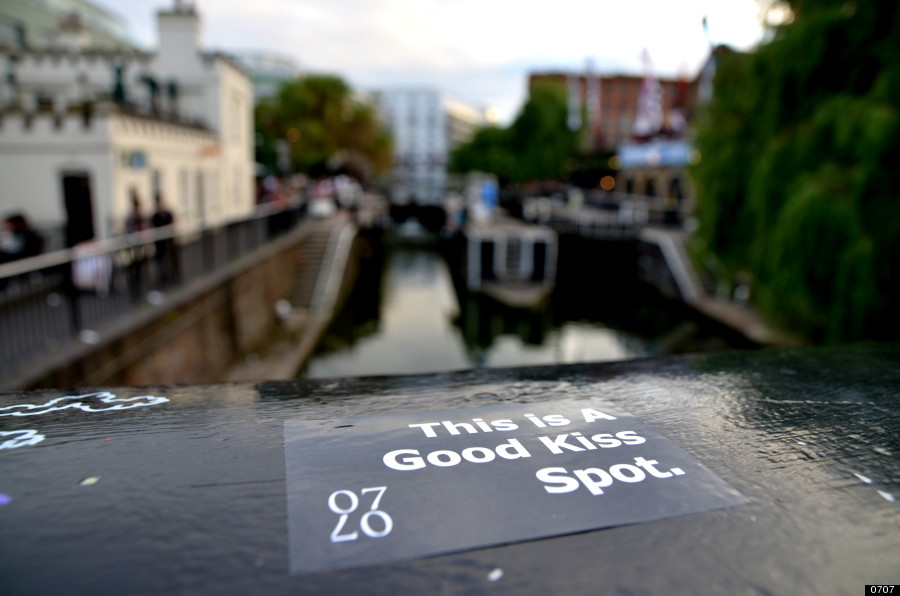 A street art collective called 0707 has sparked a romantic street art endeavor of epic proportions, placing labels reading "This Is A Good Kiss Spot" on sentimental locales around the globe. They're basically a bunch of permanent, atheist, artsy mistletoes, sprinkled around the world.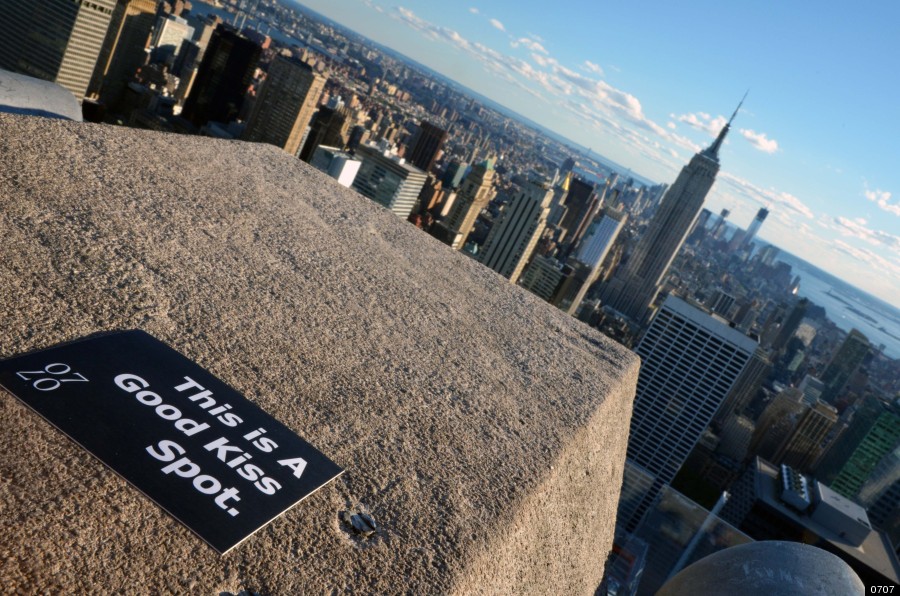 The Italian artists explained their mission on Facebook, offering stickers to those who requested them. And thus a very literal movement was born, with kiss-inducing stickers adorning iconic monuments, scenic outlooks and the occasional Subway stop. So far stickers have been spotted in New York, London, Sydney, Rome, Paris and Budapest.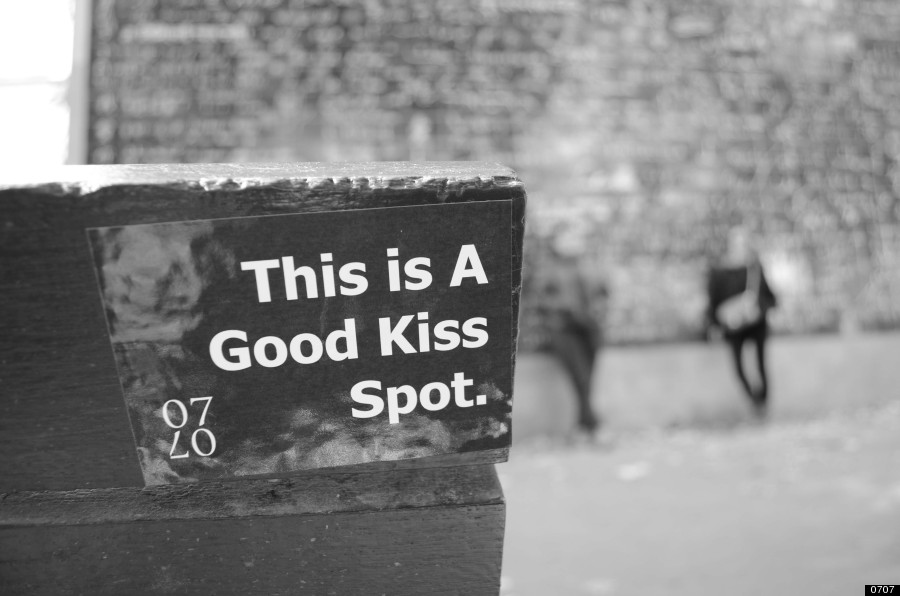 The final shipment of stickers went out in August, but the good news is, you can still kiss your honey anywhere you want to. Check out the designated make-out zones below and let us know your favorite place to lock lips in the comments.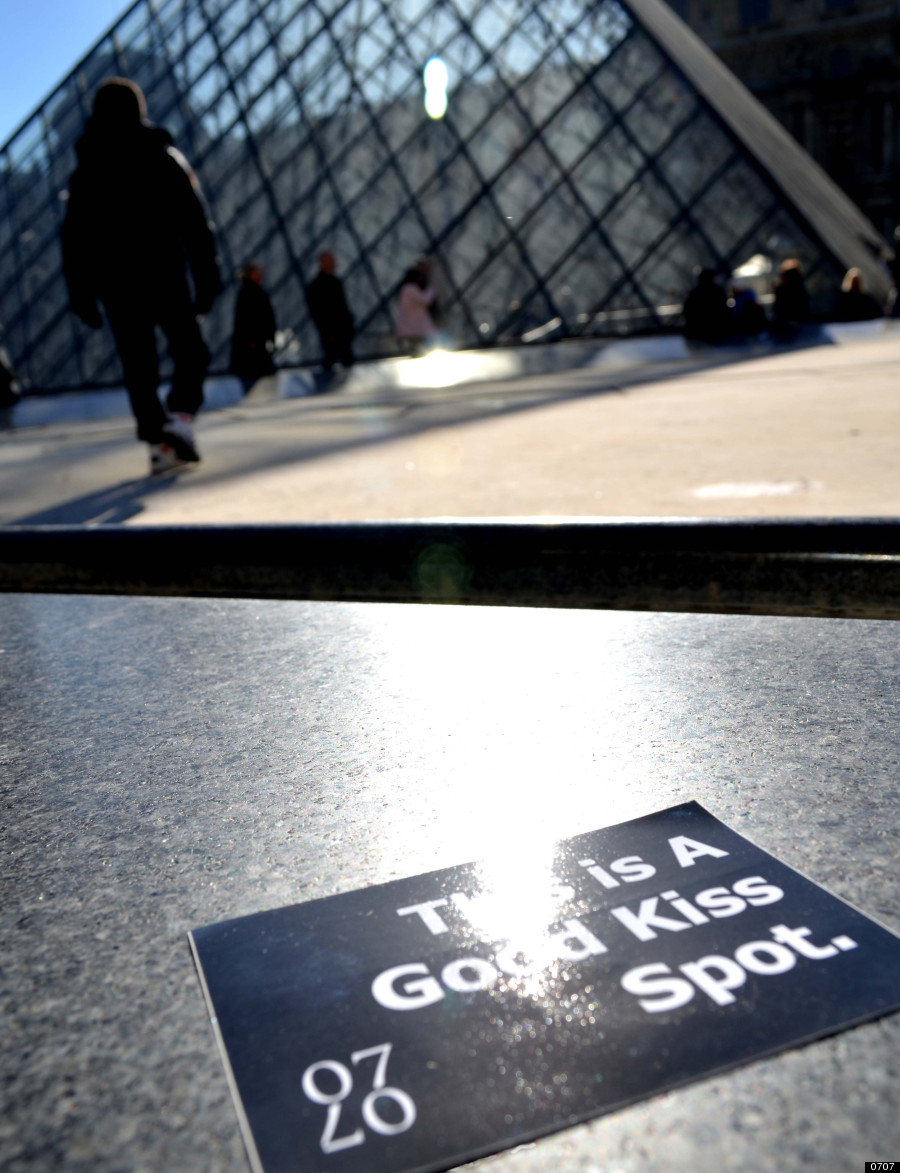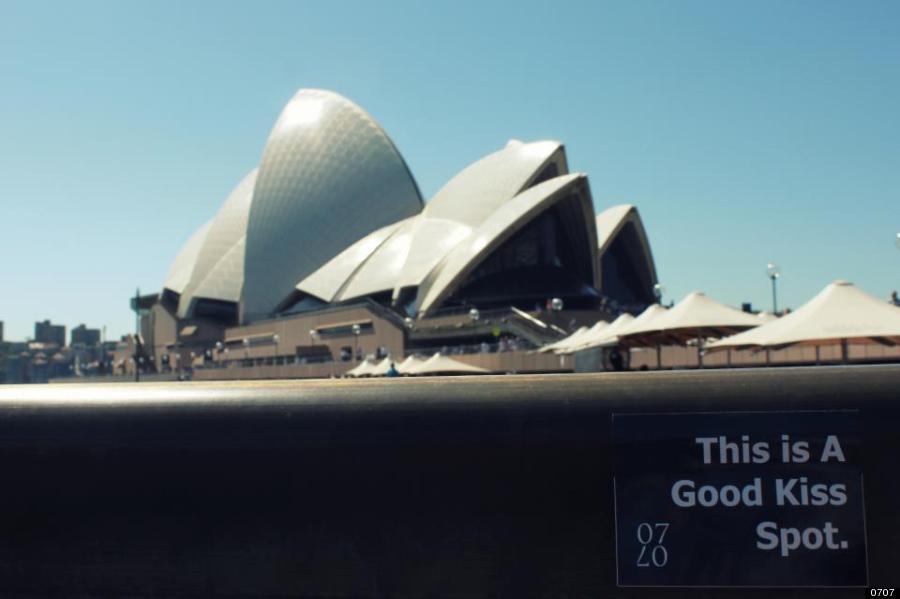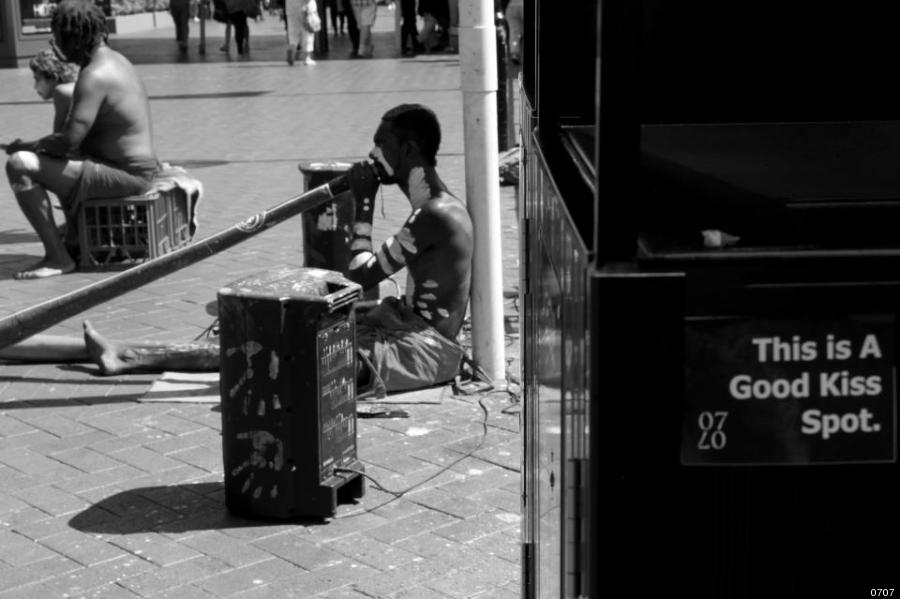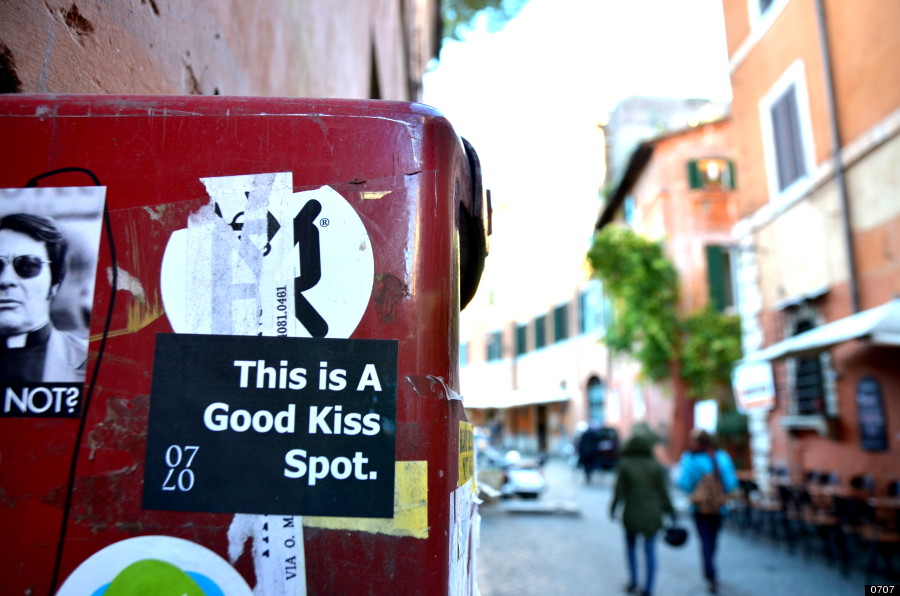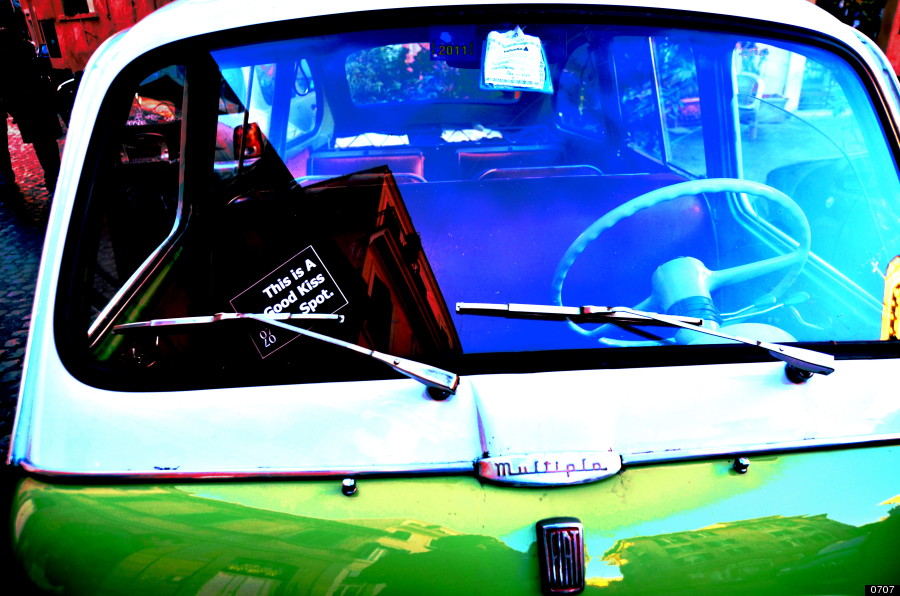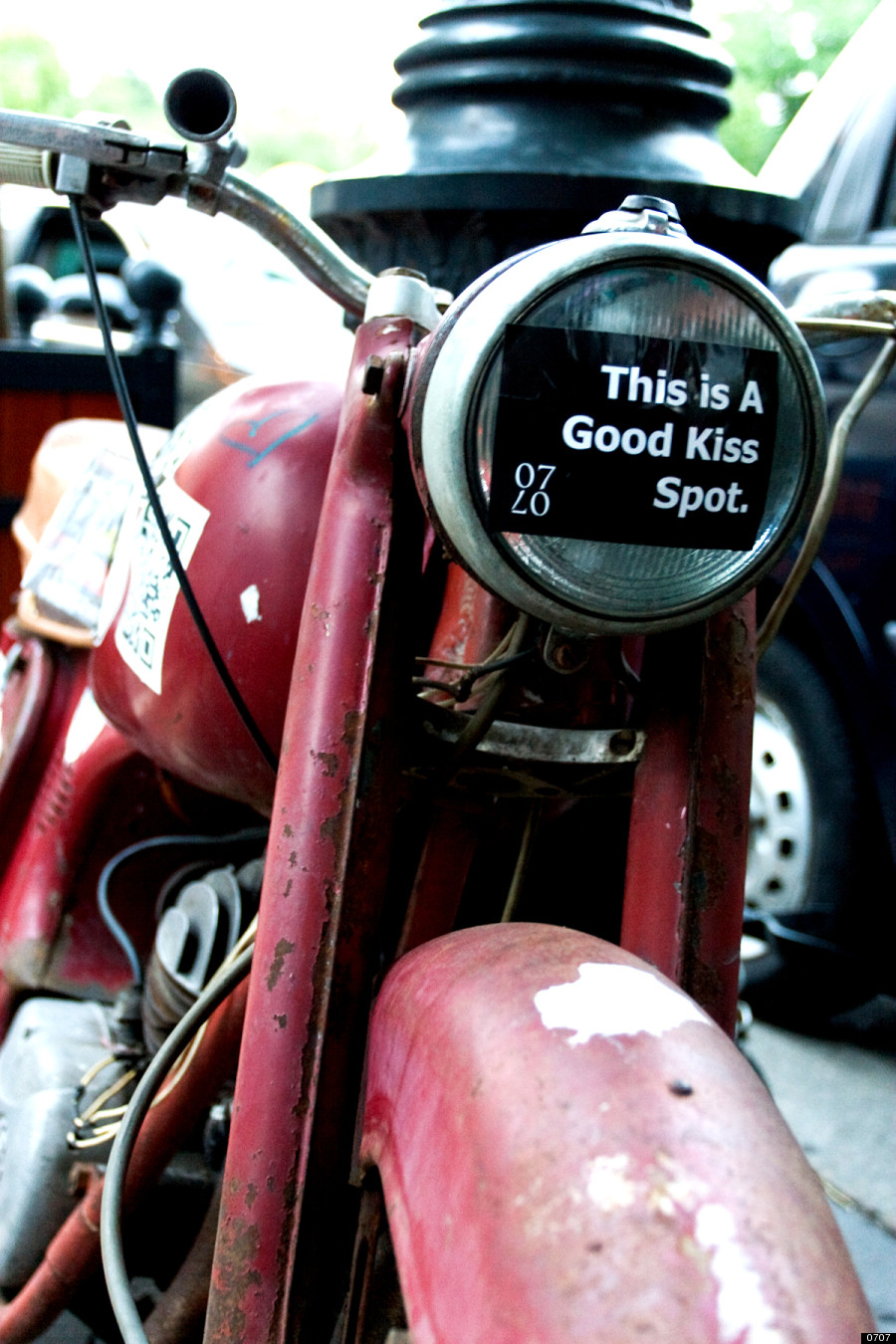 Popular in the Community