The new year has started off with a momentous occasion. Momentous, I say.
For me, anyway. Because I quit my gym.
Those of you who know me will understand why this is such a big deal... that up to now my body-building hobby has actually been an enormous part of my life. Every single day of it. For years.
But now I've decided to make the physical activity switch from this indoor pose...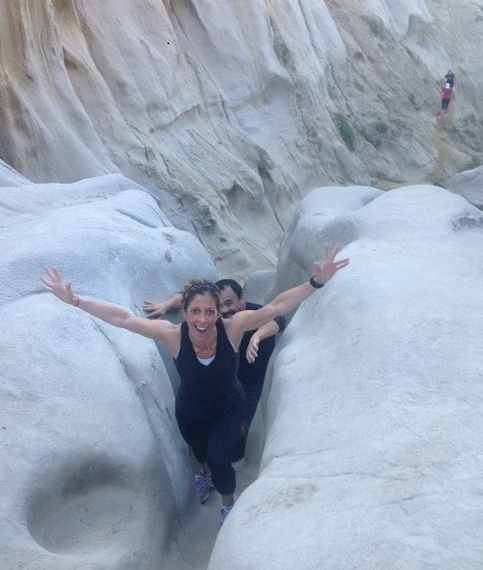 I realized I needed to change things up during my recent travels overseas, when my body took the opportunity to... well... sleep. A lot. For all of May, really. Clearly it had been overworked and under-rested.
Once I decided to leave the gym I desperately tried to figure out what would replace it... the class or the boot camp or the activity that would be the right fit now.
I wanted to pounce, to commit to something immediately, to get the decision behind me. But then I realized I didn't know enough about what would make me happy.
And so I realized I needed to not figure it out. Not right away anyway. Instead, I needed to test... to explore my options, to show up at other activities. To play.
Not easy for people like me, who like to take care of business. Quickly.
Many of us, in fact, just stink at testing:
We lose or leave our job and then take the first position we're offered immediately... instead of testing out what new challenges would excite and evolve us.
We decide we want a new artistic hobby and buy all kinds of expensive camera equipment immediately... instead of testing out which kind of art would energizes us most.
We have a bad break-up and find ourselves coupling off with someone new immediately... instead of testing out what kind of person would truly make us happy.
Why do we stink at testing? Because change makes us uncomfortable, and testing means we're prolonging the situation by exploring lots of uncertain options.
We also stink at testing because we get nervous that if we don't pounce on the very first thing, then the next thing might never come.
And, sometimes, really, we stink at testing because we just want the decision made and crossed off the list. We are quite busy after all.
We even stink at testing out smaller things like new ways to travel around town or new hair products or new people to lunch with. Instead we stick with what we know.
Having recently interviewed a significant number of pretty happy people for my latest project, I can tell you that many of them not only understand the need to test... they truly enjoy it.
They see it as their time to play. They understand they need to be patient, that making a quick commitment can be a missed opportunity.
They know tests don't always work out... and that this is okay. In fact, it's why we test in the first place. To see what works and what doesn't before we commit.
Yes, sometimes we don't have the luxury of testing. And sometimes we test for too long, and we just need to make a decision and go already.
There are lots of times when testing is the perfect way to help us figure out our next best thing, especially when we've convinced ourselves we can't because of money or time.
We can. Even if it's just for a little while.
We can step back, take a breath:
We can go on several interviews or see a job coach to determine our next career move.
We can take a photography and a painting class to determine our next favorite hobby.
We can date around to make sure we truly enjoy our next partner.
We can take the time to try out a whole bunch of new physical fitness activities before deciding on the right new fit. That's what I did.
And then, once I settled into the right next thing, nothing else mattered.
Not even the fact that the next class took place on a cold January morning... where we did this: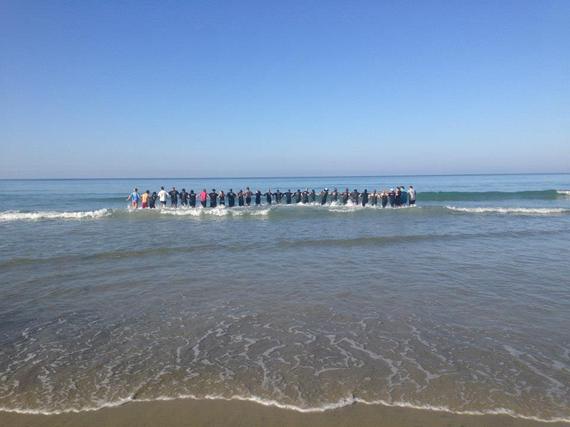 Think of what you might want to change... what might make you happier. Then test it out.
Play. Take some time. Don't be in such a hurry to commit.
And know that, in the end, testing is all just part of the fun.
(Note: Special thanks to Gut Check Fitness, my new thing, for the use of these photos)
Support HuffPost
A No-B.S. Guide To Life
Related
Popular in the Community