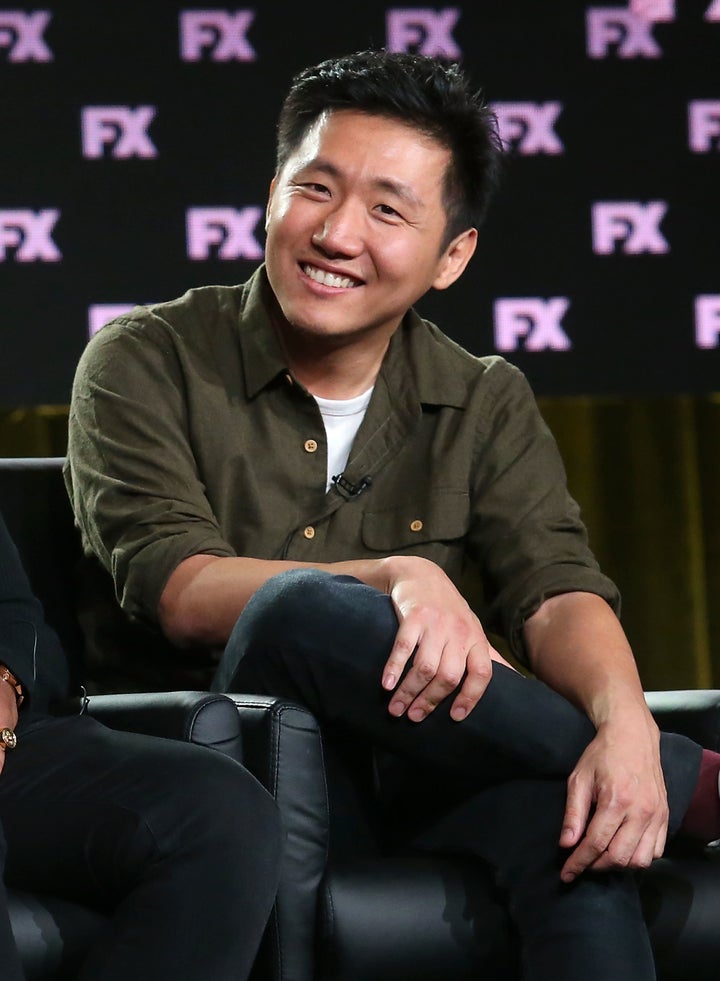 The director behind Childish Gambino's breathtaking " This Is America" music video has a fascinating story of his own.
Hiro Murai, who's based in Los Angeles, has long been one of Donald Glover's regular collaborators. Their creative partnership stretches across mediums, with both music and television-related projects under their belts.
While much of Murai's work with Glover centers on the black experience in the U.S., the Japan-born filmmaker told Indiewire that he's able to draw a thread of inspiration from his own life.
"I'm an immigrant and I think being an outsider in your home is something that I really relate to," Murai explained. "I was like, 10 [when I immigrated]. So when Donald was saying how strange it is to be black in America, and how you're kind of outside of the main conversation in a way, I really related to that in a lot of ways."
Murai says his film influences range from Walt Disney to Hayao Miyazaki to Spike Jonze, along with Japanese manga and American comics. And his body of work is almost as diverse. The filmmaker graduated from the University of Southern California's film school in 2006 and became a rising star in the entertainment industry within a few short years, making music videos for big names including Usher, Enrique Iglesias, and The Fray.
Murai, however, was hoping for more.
"I thought there was a way of marrying what I wanted to do with filmmaking with pop videos, which I found out through a couple projects just wasn't possible," Murai told MTV News. "That's not saying anything about the artist. If you're making an Usher video, you're making an Usher video, not a film with an Usher song in it."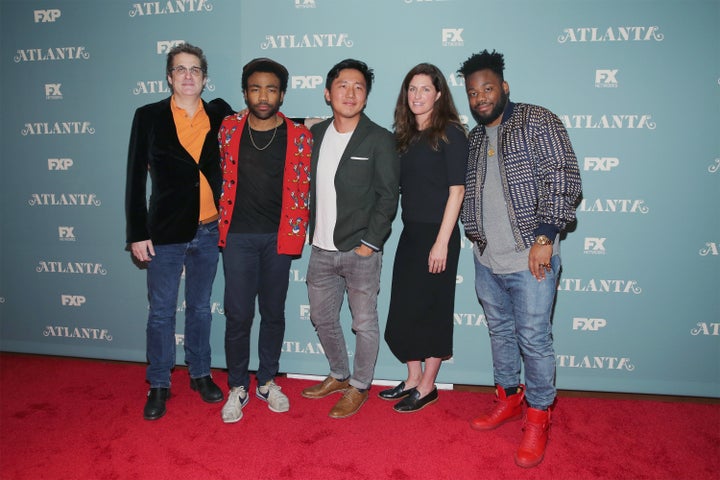 Murai began directing offbeat yet visually striking nontraditional music videos like Earl Sweatshirt's "Chum" and St. Vincent's "Cheerleader." His relationship with Glover began in 2013 with the short film "Clapping for the Wrong Reasons," a prelude to Glover's "Because the Internet" album. The duo went on to work on videos for "3005," "Sweatpants" and "Telegraph Ave," inciting debate and think pieces about the themes of those works. Their collaboration would prove to be a lasting, symbiotic one, Murai said.
"In the case of like Childish Gambino, he is someone who is a writer by trade, so he is very meticulous about how he writes his ideas," Murai told Hypebeast. "I don't do this with a lot of artist but he would give me a treatment that he wants to do and I'll go off that, then I'll give him feedback and pitch him my ideas. But with Childish it feels more like a two-way conversation."
When Glover pivoted to "Atlanta," he brought Murai with him, even though the filmmaker didn't have experience with TV. And since it's aired, the FX show has been lauded as a thought-provoking success, touching on issues like abuse and passive racism in America.
The show's writing staff is made up entirely of black creatives, many of them from Atlanta, and Murai doesn't pretend to know what their lived experience is like. He told MTV News he "wasn't about to go in there and tell stories about what it's like to be black in Atlanta." But he says he does see his work through the lens of the first generation immigrant he is. He also understands that as an Asian-American in the entertainment industry, the "outsider" feeling is all the more prevalent.
"When we were in the room for the Golden Globes, I look around and it's just me and Alan Yang," he told GQ. "And obviously that's very odd. It's ... weird to even grow around not that many people that look like you."
Murai's achievements are especially admirable when looking at Asian representation in TV. According to the Director's Guild of America, Asian-Americans directed 5 percent of all TV episodes. White directors, on the other hand, directed 78 percent of all episodes.
Popular in the Community