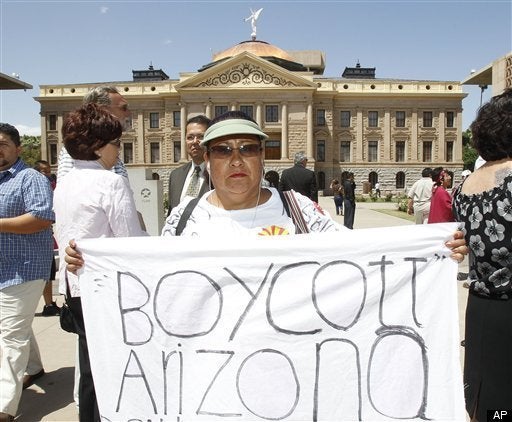 For a nation of immigrants, America's fast becoming a country of self-haters.
You see this not only in an anti-immigration law like Arizona's recently-passed SB 1070, but also in the "This is America, speak English" movement that's been rearing its ugly head all over the country lately.
Alabama GOP gubernatorial candidate Tim James is saying you better learn it if you want to drive here.
But look. Is it such a terrible idea to get rid of people in this country who can't speak, read, or write in our unofficial official language? I know, I know, it sounds crazy. And racist. And fascist. And, um, racist? But what would you say if I proposed we start here:
Calling all HuffPost superfans!
Sign up for membership to become a founding member and help shape HuffPost's next chapter