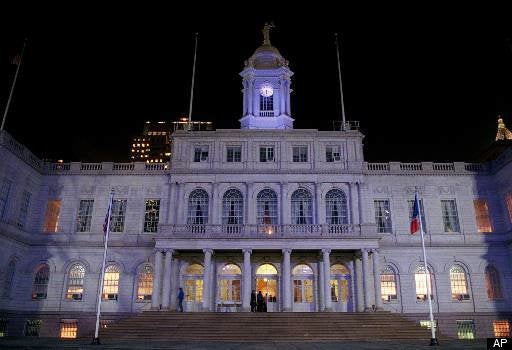 As I've traveled around the state over the last few weeks, meeting with media organizations and blog contributors, one of the questions I've received most frequently is "why Denver?" Indeed, at first glance, the Mile High City doesn't necessarily seem like a natural market to follow Chicago and New York as the third HuffPost Local Section.
It's only on further reflection that the logic behind choosing Denver becomes apparent. In spite of its small size, Denver has become a destination for young professionals and businesses. This influx of a young, educated work force has turned Colorado into one of the most politically important states in the country. But Colorado is more than just another battleground state; its political atmosphere is a reflection of the nation as a whole, where population shifts are creating tensions between tradition and change, and where hot button issues like immigration and the environment are felt more intimately than almost anywhere else.
When you couple this with the romantic place that Colorado holds in the national psyche as symbol of the frontier, and a place of treasured natural beauty, Denver starts to make a lot of sense for the Huffington Post.
As I've worked over the past several weeks lining up contributors to our group blog, I've discovered another reason why Colorado will make a great location for a local Huffington Post site: the state is home to some of the most interesting and innovative voices in the country.
From community organizers in Denver to geologists on the Western Slope to CEOs of Boulder tech companies, we've assembled a diverse mix of some of Colorado's most innovative, impressive and tuned-in minds to contribute to our blog. With such an expansive collection of talented bloggers, the blog will provide unique insight into life in this state. We've already received posts tackling local sports, politics, music, business and lifestyles, and that's only the beginning.
In addition, we'll be featuring some of the best news content from our partners around the state. Publications from the front range to the western slope will be feeding their best content directly into HuffPost Denver And All Things Colorado. With these tools, we'll be able to provide up-to the minute news from Colorado's many diverse locales.
As Denver and the State of Colorado continue to bask in the national spotlight, I hope you'll come to think of the HuffPost Denver as a newsstand for the state, where you can stop to see the latest local news, and an array of opinions regarding the goings-on in our great state -- and join in the conversation. This is your section.
Popular in the Community