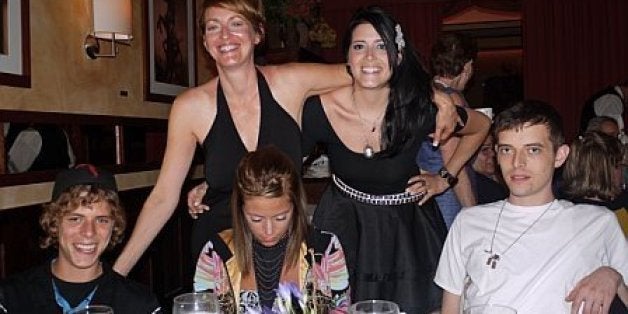 "This Is Divorce At..." is a HuffPost Divorce series delving into divorce at every stage of life. Want to share your experience of divorcing at a certain age? Email us at divorce@huffingtonpost.com or tweet @HuffPost Divorce.
Writer Amy Koko took stock of herself after her husband left her and realized she wasn't the same woman she was when they first met. Once the shock of the split wore off, the mom of four set out to rediscover the parts of herself she had neglected during the course of her marriage.
Below, she tells what she found in the process:
The day took an unexpected turn. I was in my laundry room folding gym socks. I was thinking about dinner, and feeling a tad guilty that I was planning on using pre-made sauce on my ziti. And then my husband of 27 years appeared in the doorway. He took the white gym sock from my hand and laid it on the drier. He led me outside and gently sat me down on our new Tommy Bahama chaise lounge. He told me he loved somebody else. Ziti was now the least of my problems.

I stood in front of a mirror. I looked at my thinning eyebrows, the slight parentheses around my mouth. Eyes travel downward: boobs a bit saggy, and they earned it after breastfeeding four children. Stomach barely holding it's own with a tiny bit of a pooch and a tubal ligation scar. Thank God for the legs, the years of tennis have kept them firm, though the weekly "club" lunches probably didn't help things...

This is what divorce at 48 looks like. But wait, there's more.

There were lawyers, there was me driving around with "Before He Cheats" blaring from my windows. There were accountants and mediators and a court-required class about parenting for this mother of four teenagers. There was a lot of drunk texting and Ambien-induced emails that now make me cringe with embarrassment. There were too many dinners eaten at my friend's house where her five-year-old son came up to me and said, "Do you still have a house?" And then finally, the dust settled and there were the two of us: my now ex-husband and me, hugging goodbye in the judge's chambers, tears running down our faces as we each held a finalized copy of our divorce decree.

That part sucked and I thought I would never heal. But of course, I did, as will you, if you're reading this and currently going through a divorce. Though I could not imagine it, and believed it would never happen, I began to live again and discovered that beneath this tennis-playing housewife who felt like she'd been left, there was a woman with goals, desires and talents and nothing standing in her way to pursue them.

I went back to college and sat among young kids ready to graduate, in creative writing classes. They were amazingly talented kids, yet they were impressed with me! I had something to say and apparently did it in such a way that they wanted to read more. I was chosen to attend a writing seminar with well-known authors at Sarah Lawrence College. Me. A 48-year-old divorcée, living in a dorm room for a week, writing my little heart out. (A quick aside to my suite-mates: I still promise you it was not me who clogged the toilet with a tampon. Obviously.)

Life went on and continues to do so. As we speak (write?), I am waiting to hear from my agent about a possible book deal. I am in a healthy relationship with a wonderful man. My children are thriving in their lives. My ex-husband and I communicate on a regular basis and consider each other family forever.

What is divorce at 48? An opportunity. Grieve, heal and then run with it.

Before You Go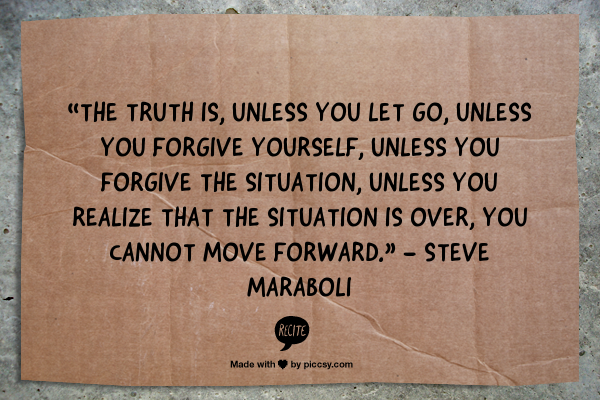 How To Let Go
Popular in the Community