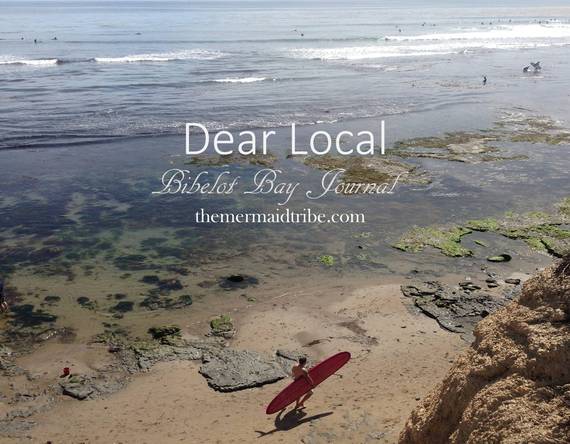 This is a simple short poem, for those who travel, and live a life of wandering and adventure.
This is also for those who have found a place to stay, that feels like home, and live a life of discovery and fun.
I guess we go through stages, and in a fully free life, I see myself having a rooted home base, but also feeling at home wherever I go in the world ( and maybe Mars).
This was first published on The Inertia in August 2014.
This is for those of us who travel for fun and work, or have ever had to move, be the new person in a new place, whether it is a new job, school, project, home or country.
This is also for those of us who have ever felt strange in our own home, surrounded by people we don't know.
I share this through my experience with surfing. When you travel to surf breaks in other countries or even just other towns,
most people you meet in the water are not originally from there. Some may have moved and settled there as a part of going for their dreams,
and contributed over time as a part of the community, and become the new locals.
In my case, I don't come from a country with surf, and I have yet to stay at a place for long enough to feel like a local, so I am a visitor everywhere I go.
At popular surf breaks on a good day it can get so crowded (of course, I am part of that crowd if I am there), it can feel nothing like the happy-vibe-chill-stoke ideal we all seek.
It can however still be a lot of fun, if you go in with a smile and wait your turn and choose to enjoy the fun and beauty there is.