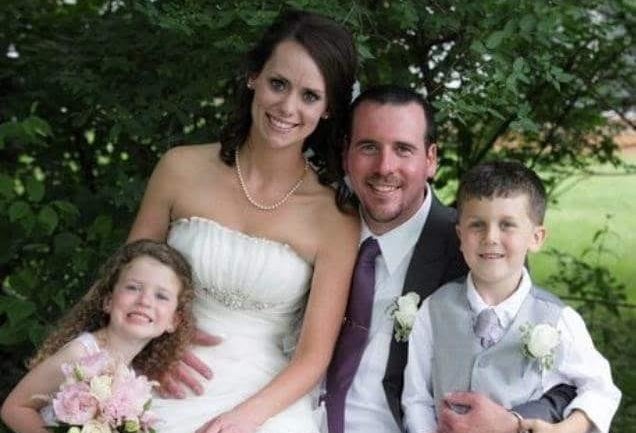 As part of our Blended Family Friday series, each week we spotlight a different stepfamily to learn how they've worked to bring their two families together. Our hope is that by telling their stories, we'll bring you closer to blended family bliss in your own life! Want to share your family's story? Email us at divorce@huffingtonpost.com.
Jessica Valentino met her husband Matt six years ago. They instantly clicked, but she took her time getting to know his two kids. As a child of divorce herself, Valentino realized how important it was to let the relationship evolve slowly.
"From the start, I've tried to keep in mind what the kids are going through," the 28-year-old blogger told The Huffington Post. "You have to take everything one day at a time and don't set such high expectations for yourself."
Hi Jessica! Please introduce us to your family.
There are five members in our family. Matt is my husband, then there's my stepkids: James (8), my athletic stepson; Jordan (7), my sassy stepdaughter and Ford, our family dog! I don't have any biological children of my own. I became a stepmom when the munchkins were very young.
Matt and I have been together for six years. We met at the restaurant we worked at. We were married three years ago but to us the marriage was just a certificate. We were a family years ago.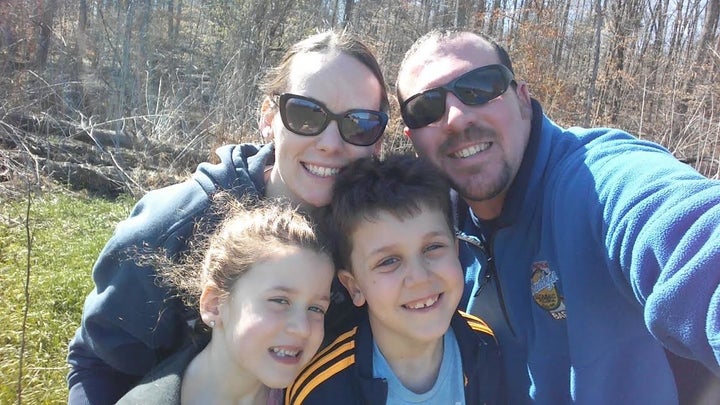 When you met Matt, what approach did you take with his kids?
Growing up, I didn't want kids. I liked them but I just thought they weren't for me. When I met James and Jordan, Matt and I wanted it to be on their turf so we met on a playground. For the first few weeks that was the kind of interaction I had with them. I was Jess to them. I never allowed them to call me mom. It was very important that they understood my role in their life very early. My role at first was more of just observing and learning. My husband was the one who knew their routines and personalities. After a year went by, my husband and I were learning at the same pace. Once that happened, we parented together and made decisions as a team.
What have been some of the biggest challenges you've encountered as a stepparent so far?
Communication is hands down the biggest challenge in blended family life. I would say about 95 percent of the issues that result from co-parenting and blended families are related to a communication error. When there's other parents, you need to have strong communication or everything else will fall apart.
There was one time when I was trying to be helpful by picking up the kids early on a Sunday. I wasn't aware that it was their stepdad's birthday. The kids' biological mom Stephanie thought my husband knew. Stephanie assumed I knew this as well and thought I was trying to be rude and ruin their plans. This caused a huge fight. All that would of been avoided if we all communicated with each other.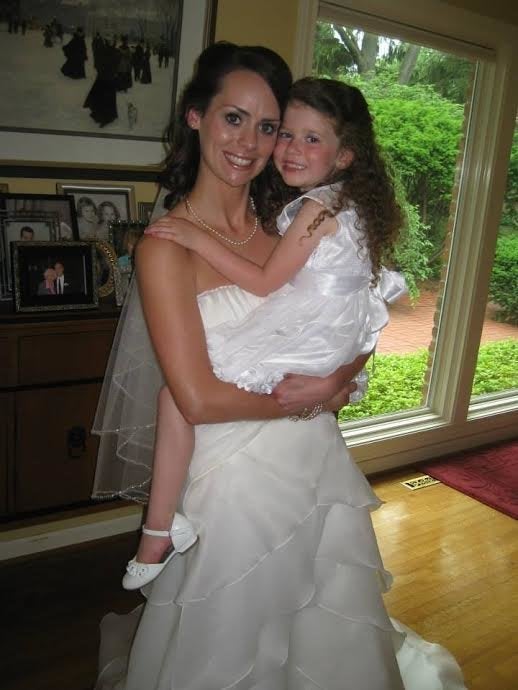 What makes you proudest of your stepfamily?
They say it takes a village raise a child and it truly does. The best part of having a blended family is seeing what each member has to offer the kids. It could be knowledge, common sense, life lessons or basic day-to-day things on how to get through life.
How do you deal with stress in your home?
I began blogging to release a lot of my stress. I held in a lot of anger over the years. Holding in the anger wasn't working any longer and it started to affect my relationship with everyone around me. Matt and I also have this pact. If one of us is really upset about a situation we walk away from it, cool down, but always come back to talk about the issue at hand. Doing that ensures we are more levelheaded and not saying things we'll regret later. I truly believe this has made our relationship and marriage stronger.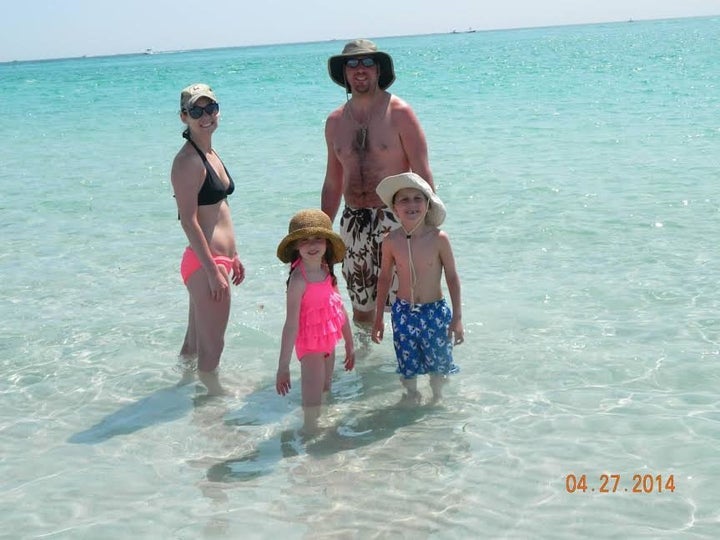 What's your best advice for stepparents struggling to adjust to life in a blended family?
It's hard find your place. I am thankful that my stepkids were younger when I met them. They don't know a life without me in it. For stepparents with older kids, you have to be patient. I am a child of divorce and I know firsthand what it's like to get two more parents without your permission. Children of divorce are trying to find their spot, too, and sometimes they don't go about it the best way. If you don't click right away with your stepkids, it doesn't make you a failure. They are feeling you out, just like you would if you had strangers entering your life.