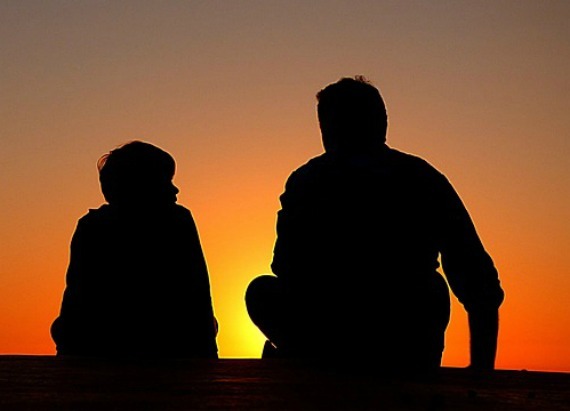 Standing in line in front of me at Starbucks this morning was an impish little boy and his dad. The line was slow moving and the little boy was struggling with sitting still. I learned from his chatter that they were on their way to LEGOLAND and that he was going to make something that had "at least hundreds and hundreds of Legos in it, maybe even a thousand billion!"
As kids are apt to do in situations like this, he was touching, reaching, grabbing at various things in line and his dad was quietly redirecting him to be patient.
Wondering myself why Starbucks was selling kale chips in the first place, I struck up a conversation, asking the boy if he'd be willing to try a green chip. We started chatting and playing and he stopped reaching, touching, and grabbing as I asked him if he was going to build an airplane at LEGOLAND.
The line started to move faster for both of us as we distracted one another and became fast friends.
He tugged on his dad's coat, pointed to me and said "Daddy!!! She's beeeee-auuuuuuuu-tifulllll!" His dad smiled at me, kneeled down and looked at his son directly and responded "Why, yes she is but more importantly, she's kind to impatient little kids in line and lets their dads get coffee."
That. Right there. That moment.
That's how dads can teach their boys to really see and appreciate a woman for more than her appearance. In an instant, that dad saw me, who I was, and how I choose to move through the world. It was important to him that his son really see me, too. He taught his son to notice a person's actions and to place more importance on what they do and how they act than on their appearance.
It was easy, natural, and simple. He didn't get mired in jargon or lecture. He didn't complicate it.
He took a regular, everyday moment in time and made it teachable. That's just how you do it.
Notice people for their positive actions and teach kids to do the same.
____