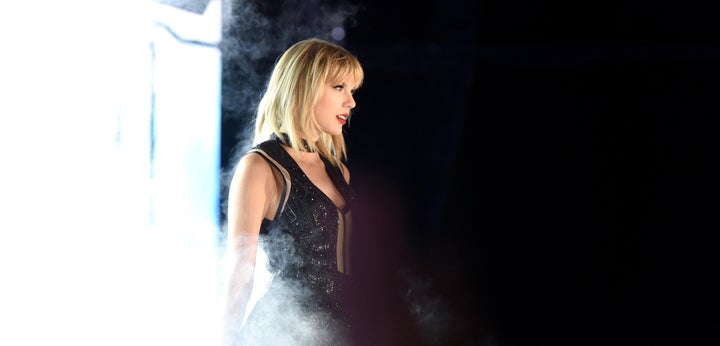 "I acknowledge the privilege that I benefit from in life, in society and in my ability to shoulder the enormous cost of defending myself in a trial like this," Swift said in a statement released on Monday night. "My hope is to help those whose voices should also be heard. Therefore I will be making donations in the near future to multiple organizations that help sexual assault victims defend themselves."
Maile M. Zambuto, CEO of the Joyful Heart Foundation, told HuffPost that her organization will be one of several that benefit from Swift's donations.
"Taylor is aware of the Joyful Heart Foundation and follows our work," Zambuto told HuffPost. "Her team got in touch with me and we talked a lot about her commitment, all along throughout this ordeal, to wanting to be of service to survivors. "
The Joyful Heart Foundation was founded in 2004 by actress, director, producer and advocate Mariska Hargitay. The foundation is "a national organization with the mission to transform society's response to sexual assault, domestic violence and child abuse," Hargitay told HuffPost, adding that the foundation hopes to "end this violence forever."
Hargitay created the foundation after receiving thousands of fan mail for her role as every feminist's dream cop, Detective Olivia Benson on the TV show "Law & Order SVU." Instead of letters full of adoration and love, Hargitay's fan mail consisted of survivors telling her about their experience with sexual assault; many were speaking of their assaults for the very first time.
"The experience of sexual assault and domestic violence can be extremely isolating," Hargitay said. "One of the most important points we make to survivors is this: you are not alone."
HuffPost has confirmed that the Joyful Heart Foundation is among the first organizations that will receive a donation from Swift.
While Zambuto could not reveal the amount of money Swift donated to the foundation, she said that it was a "generous financial investment in the movement to end sexual violence." Zambuto said the funds will go toward three of the foundation's main initiatives: healing programs, educational work and advocacy work ― the latter of which focuses on the elimination of the U.S.'s rape kit backlog.
Zambuto, who is a survivor of sexual assault herself, has committed her life's work to survivor advocacy. She told HuffPost that it was powerful to see a celebrity like Swift come forward.
″I think it was really important to see someone like Taylor to stand up to her abuser so publicly because there's so much secrecy and shame associated with sexual assault," Zambuto told HuffPost. "Taylor had a choice to do this quietly ― to risk less ― and instead, she took this path as a survivor and as a symbol of strength and a source for so many survivors who feel really alone."
Hargitay added that Swift's decision to speak out is hopefully something that will empower more survivors to come forward with their stories.
"I hope that Taylor's very public experience ― and her decision to speak out ― not only helps empower other victims to speak up and take action, but offers them solidarity," she said. "I'm honored by her dedication and commitment to these issues, and I'm deeply grateful for her support of the Joyful Heart Foundation."
Head over to the Joyful Heart Foundation to learn more about the organization.
Popular in the Community