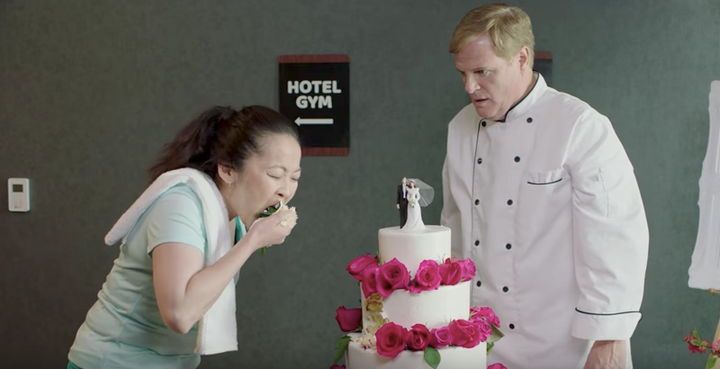 Three recent PSAs show just how illogical victim-blaming behavior really is.
Created by 101-North Marketing in partnership with former Vice President Joe Biden's It's On Us organization, the three PSAs are each around one minute long. Each video features an ordinary setting in which one character uses victim-blaming behavior to excuse their problematic actions, similar to the victim-blaming actions in cases of sexual assault.
The PSAs were published earlier this month but recently got more attention when model and women's advocate Amber Rose posted one to her Instagram.
The three clips show a wedding cake baker appreciating his newest creation, two young women perusing an art gallery and a toilet bowl salesman who gets an unlikely surprise from a customer who needs to go to the bathroom.
In the PSA below, a woman approaches a wedding cake baker to compliment his beautiful cake.
"Wow that is a beautiful cake. Did you make it? It looks so delicious!" the woman exclaims before taking a huge handful to eat.
When the baker, who looks absolutely horrified, asks why she would ruin his cake, the woman responds: "Oh come on. You knew what you were doing, you were the one that made it so tempting. Tahitian vanilla icing and pretty little flowers? It's like you were begging me to taste it."
At the end of each PSA, these words appear on the screen: "This is the logic used to excuse sexual assault. Not very logical, is it?"
Scroll below to watch the other two equally-powerful PSAs from It's On Us.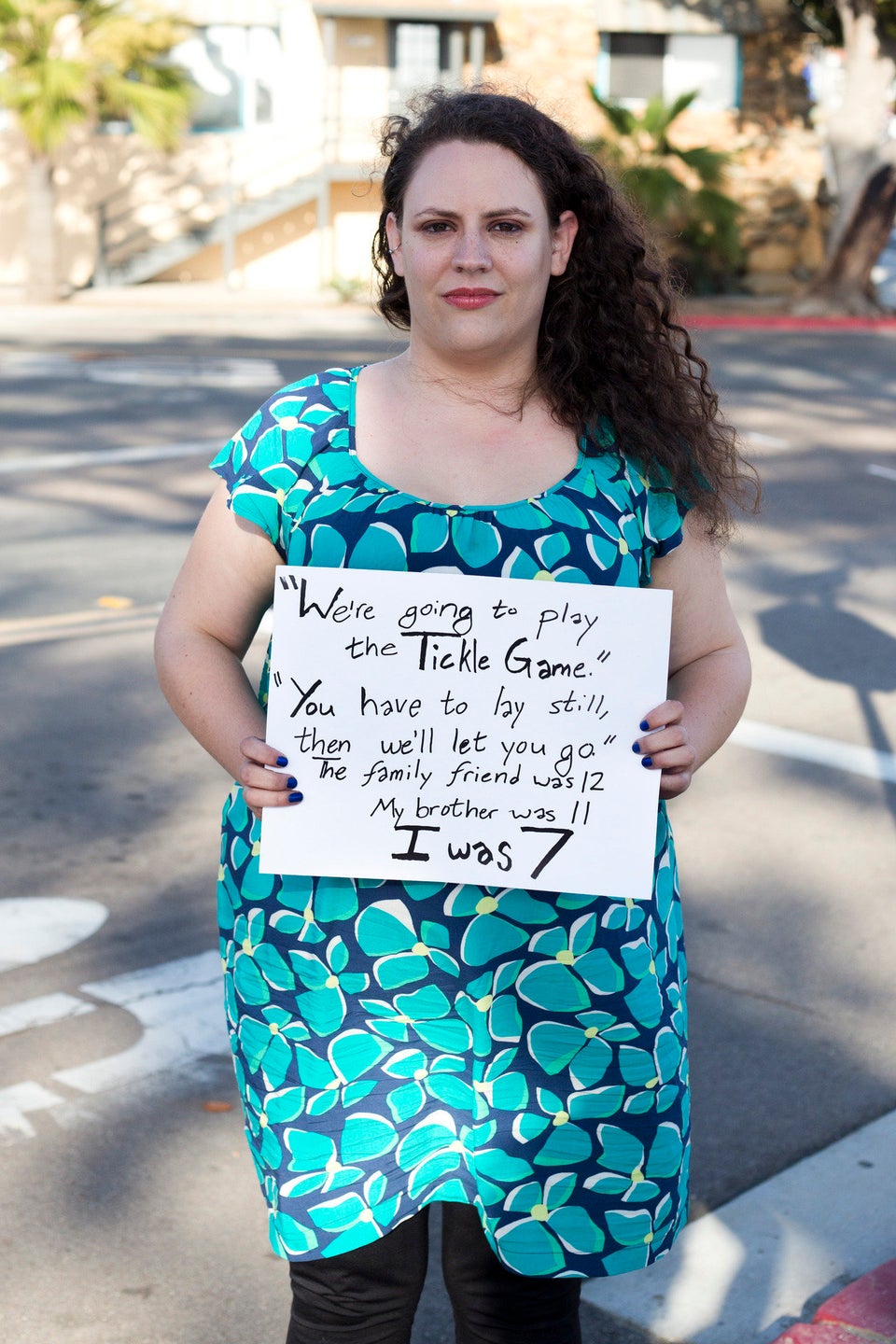 40 Powerful Images Of Surviving Sexual Assault
Popular in the Community