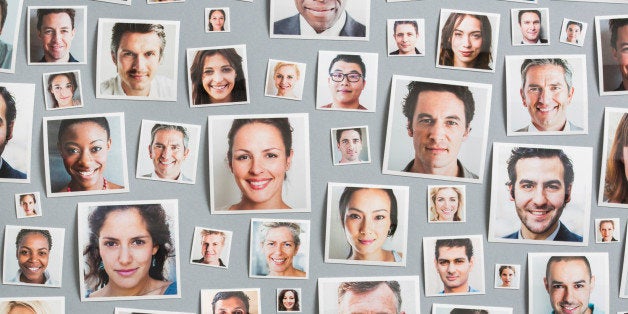 Morehouse College was founded just two years after the Civil War. The Atlanta, Georgia historically black college would go on to be one of only two to produce Rhodes Scholars, and count among its alumni none other than Dr. Martin Luther King, Jr.
On Oct. 24-26, its historic grounds will be the setting for a one-of-a-kind event: The Platform Summit. Luminaries from the arts, business, and politics will join together with young people and future luminaries to produce powerful solutions to diversify the innovation economy.
Today, Dr. King's dream feels in jeopardy. It is harder than ever to get a good job that pays a fair wage. Technology is transforming the economy in ways we cannot yet predict. Blacks, Latinos, and women are horribly underrepresented in Silicon Valley and across the information economy. If you see a black kid walking down the street wearing a hoodie, you are more likely to think of Trayvon Martin than Mark Zuckerberg.
All the more tragic is that the technology sector is crying out for talent. By some reports, there is a shortfall of more than one million high-tech jobs -- while meanwhile, a kid in Oakland has no idea and no access to the help he needs to get himself into one of those high-tech jobs just down the road in Silicon Valley.
Diversity in the tech sector is a problem for all of us. And initiatives like the Platform Summit are the answer.
Founded by veteran black entrepreneur Hank Williams, Platform convenes people from all walks of life to get America to stop wasting its genius. I am honored to be one of the speakers at their 2014 Summit this weekend. But I am way more excited to hear from the likes of Janelle Monae, Ben Jealous, Alex Rivera, and the Rev. Jesse Jackson.
It is not just the speakers that make Platform interesting, though. Among its sponsors are Credit Suisse, HBO Go, and Google. These companies are not just looking to promote their own brand. They have figured that their companies and the broader economy will not succeed if minority communities cannot succeed.
Just think about that for a second. Some of the biggest backers of diversifying the innovation economy are not civil rights groups or liberal politicians, but businesses themselves. Too many voices on the extreme right seem hopelessly callous and tone deaf on issues of race and inclusion. Yet the titans of industry -- which these same voices lionize -- have recognized that American greatness is threatened when pockets of American genius are left undeveloped.
This is how we can bring about change, despite the gridlock in Washington, D.C. Our future lies in bringing together diverse voices -- like those at the Platform Summit this weekend -- to build new coalitions and supercharge new ideas.
The same theory underpins my own initiative, #YesWeCode. The goal of #YES is to put 100,000 black and brown young women and men in the training pipeline for the jobs of the future. To do it, we are uniting groups and educators with global brands to build a funnel into the innovation economy.
The tech sector needs talent. We know where to find it. #YesWeCode and Platform are all about bridging gaps between people and institutions to open doors that were once closed.
No one who has seen the diversity statistics of the Silicon Valley giants thinks this will be easy. But if we are going to change the face of the high-tech economy, it will because of gatherings like the one in Atlanta next weekend.
Calling all HuffPost superfans!
Sign up for membership to become a founding member and help shape HuffPost's next chapter