When we think about ingredients that make pretty much everything taste better, bacon quickly comes to mind. Whether atop sandwiches or inside pancakes, it's salty and crispy and wonderful. That said, it isn't for everyone, whether you're a vegetarian or just watching your cholesterol. That's where substitutes, like this recipe come in. We were skeptical too, but it turns out coconut flakes can actually taste like bacon. Here's the deal.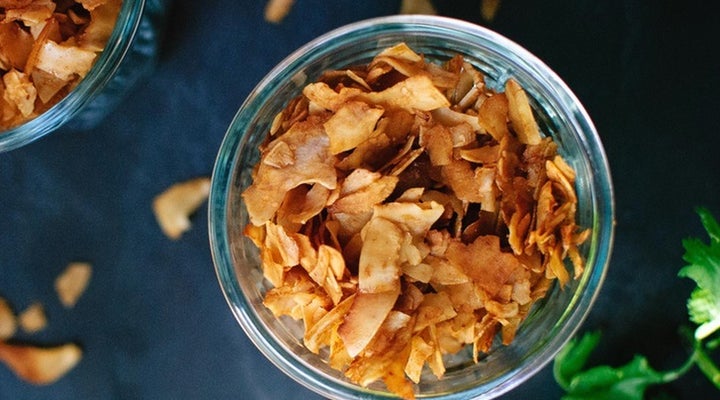 What you need: Coconut flakes, soy sauce, maple syrup and liquid smoke (more on that in the full recipe).
What you do: Basically, you mix all of the aforementioned ingredients together, spread them in a thin layer on a lined sheet pan and bake for about 14 minutes. After that, you can use this stuff just as you would normal bacon.
Why it's great: It's a healthier alternative that tastes incredibly similar to the real thing. Consider our lunches upgraded and our minds blown.