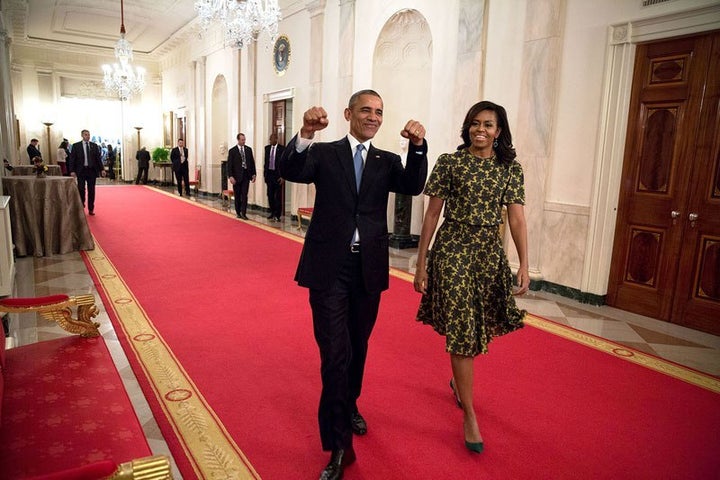 I know it's your last day, so I'll try and keep this short. As a millennial who is not yet 20, I can't say we are as well aquatinted as I would like. When you first took office eight years ago, my life revolved around Harry Potter, carpools, and family dinners– far outside the world of White Houses or politics. During your 2009 inauguration, my mom pulled me out of school to witness history– even though I did not yet fully understand what a historic day it was. From my childhood bubble I watched you accept the role only 43 others have ever dared take. And for the majority of our time together you remained largely in my peripheral view.
Eight years later, we are both far from where we began. You're on your way out, considering your next move. I'm just now catching up, coming to understand the impact your administration has made on the world I will soon be entering. This is where we part: years of hard work behind us; uncertainty ahead. But before we go our separate ways, I want to say thank you.
Thank you for being bold, unafraid of those who sought to silence or discredit your ideas. You showed us that even in the face of obstacles "we can." Thank you for your dedication– without which we would never have taken the necessary steps towards a more equal world. Your voice helped amplify the voice of millions. Thank you for your courage. Your willingness to take the first steps helped others to find the strength to follow. Finally, thank you for your respect….to the office, to your family, to all of the American people. In your eight years as President you've been nothing less than a class act.
As a country, we've been through a lot, and now the time has come to say our goodbyes. But I have to say I've never been much in favor of them. Saying goodbye somehow implies an extensive, if not indefinite, parting. So instead, I wish you good luck, because I know you're far from finished.
Calling all HuffPost superfans!
Sign up for membership to become a founding member and help shape HuffPost's next chapter