Flint, Mich., through the eyes of an entrepreneur who has actually been there
"Flint is struggling, no doubt, but there are some very positive things happening."
--Joel Rash, Flint native and entrepreneur
Flint, infamous for its sky-high crime, foreclosure, murder, and unemployment rates, is changing. A community of young artists and entrepreneurs has formed, thus feeding life into the dilapidated buildings of the city. From 2012 to 2013, the murder rate dropped 22%. During the same period, work opportunities increased. Despite rising unemployment rates, the city's seen a spike in those entering the job market -- more than 9,000 in August '12. The Flint Cultural Center -- including two museums, an art institute, and a performance hall -- acquired even more funding to expand their reach.
Flint, my hometown, is where I learned the value of discipline and entrepreneurship, leading to founding NFTE. So naturally, I was thrilled to meet Joel Rash, a 47-year-old Flint native and entrepreneur, and learn about his experience living in one of the most dangerous cities in the world.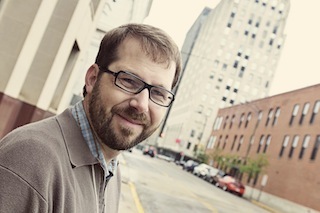 Steve Mariotti: Tell me about the last 20 years of Flint.
Joel Rash: After the AutoWorld debacle of the mid-80s, it seemed like a whole generation of leaders threw up their hands and walked away. They had given it their best shot with the kind of program they understood -- a large scale, top down, silver bullet that would reverse years of decline in one fell swoop. Property values plummeted even more, city officials ignored the downtown, more businesses fled to the commercial strips near the highways. Then a funny thing happened in the '90s. A few folks started to realize that commercial buildings were very cheap. Well within the reach of artists who wanted studios, dreamers who wanted to open a restaurant or little shop, and even a punk rock promoter who was sick of being kicked out of one place or another when landlords got nervous about all the black leather jackets and Mohawks in front of their old building. New city leadership, a new commitment from local non-profits, and an influx of deeper pocket investment all served to build on the fragile base that the little guys had established.
SM: Tell me about the young entrepreneurship community in Flint. What does the future of entrepreneurship look like, from a business perspective?
JR: The economic climate in Flint is a mixed blessing. Entrepreneurs have a lot of elbow room to try things out, and a low cost of living means resourceful folks can live on the cheap and funnel all their resources to their ventures. There are challenges as well. The entrepreneurial support system is not as developed as it is in other cities. People that need bricks and mortar storefronts have a hard time coming up with the funds to renovate buildings that have been vacant for decades.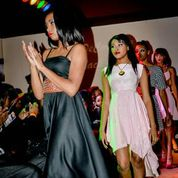 SM: Tell me about your businesses.
JR: These days, my time is largely spent working with Red Ink Flint, a youth arts non-profit. Our signature program is Flint Local 432, an all-ages concert venue that has been around in some form since 1984. We just closed the books on 2013 and over the year we held 99 concerts and 35 other arts events (dance, visual arts, theater, film, comedy, etc.). We also launched our outdoors program, No Child Left On-Line, and put the finishing touches on our revived entrepreneurship program for young people.
SM: Do you see discrimination? How does it take form?
JR: Some people would argue that the investment in downtown Flint is a form of discrimination -- private resources have been focused on an area where most property owners are white. There is some merit to that argument, and everyone agrees that neighborhood economic nodes need more support, but investors want a certain level of security and prospect of return.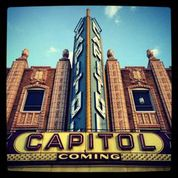 In the broader sense Flint is historically one of the most segregated cities in the country, but also passed the country's first fair housing law in 1968. Even in diverse neighborhoods like mine it is often the case that white residents are homeowners and African American residents are renters. I'm interested in seeing the new statistics that come out in the wake of the mortgage meltdown. I know lots of people were hurt financially, but it also meant that in many places in Flint you could buy a house for under $10,000.
SM: What's it like living in a place where there are 3,000 violent crimes every year?
JR: Sadly, most of the crime in Flint is concentrated in certain areas, and if you live outside of those hot spots you are unlikely to be a victim. Limited economic opportunity and high rates of drug use fuel a lot of the crime in Flint.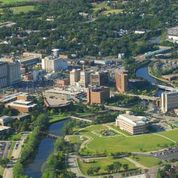 SM: How have people in your life been affected by the city's crime?
JR: I had one friend shot to death for no good reason -- wrong place at the wrong time. I'm mostly conscious of the price people pay by seeing a stream of memorials that pop up on Facebook on birthdays or the anniversary of someone's death. Mostly young men, mostly African American men, and often good kids. It's truly heartbreaking to think about what their loss means to their families, but also to what their lives could have meant for our city. Some friends have used the loss of a sibling or child to inspire them to work for change.
SM: What do we need to do to change Flint?
JR: Flint's needs are the same as any other city. We need schools that educate our children, decent jobs for adults to work, and neighborhoods where families can live in safety. I think economic opportunity is the key. People need to be able to take control of their own destinies. Entrepreneurship lets people build their own future.

SM: If you were mayor, what would you do?
JR: One of Flint's assets is its current mayor, Dayne Walling, one of the best young mayors in the country. I don't know if other states use this tool, but Flint was declared to be in a "financial emergency." Our mayor and city council have had their powers transferred to a governor-appointed Emergency Manager, who wields fiat power over any decision in the city government. If you like the efficiency of dictators, there are some positives, but I look forward to getting back to the messiness of democracy.
Mayor Walling has accomplished the one most crucial task facing Flint. He managed to finish the first new Master Plan since the 1960s. When the last one was written Flint had a population of 175,000 people, and the plan envisioned us growing to 250,000. Now we have shrunk to 100,000, and new Master Plan, created with tremendous amounts of citizen input, will help guide positive decision-making for all residents.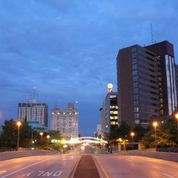 SM: Tell us about Flint's best cultural spots.
JR: The Flint Cultural Center, largely built with donations from GM heirs, has a world-class art museum, art institute, performance hall, history museum, and other facilities that make it the go-to destination when I'm showing Flint off to out-of-towners. The Flint Farmers' Market, moving to a great new downtown facility in 2014, is a tremendous asset that hosts more urban gardeners and agricultural entrepreneurs all the time. The Flint River Trail is a great spot to bike, and at the north end of the trail is Crossroads Village, an 1860s era historical town. Even better than the places here are the people, and they are the real reason to be in Flint. Everyone gets just one hometown, and I was lucky enough for Flint to be mine.
Special thanks to Maya Horgan and Lauren Bailey for assistance crafting this post.
Related
Popular in the Community