Maybe the 154 Veuve Clicquot mini bottle party favors was a bit of an overspend. And sure, you didn't need $800 Valentino wedding shoes that you ripped off as soon as the ceremony was over. OK, and fine, you probably shouldn't have paid a "dresser" for the night whose soul job was to clip in your veil and bustle your gown.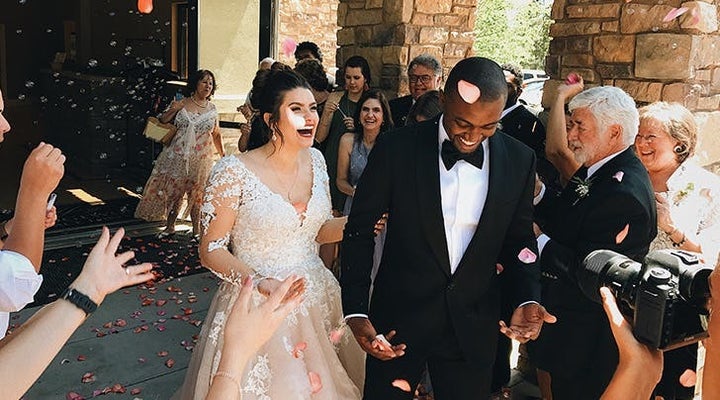 Yep, 35 percent of couples admit that if they could do one thing over again, they'd go back and hire someone to film their wedding day. But if you heed the wisdom of the crowd, make sure you pick a choice videographer — 25 percent of people who did hire videographers still wish they spent more money on the service. That's something your rarely hear.
So there you have it: A picture's worth a thousand words, but a smartly edited video is worth a much bigger slice of your wedding budget.
Related