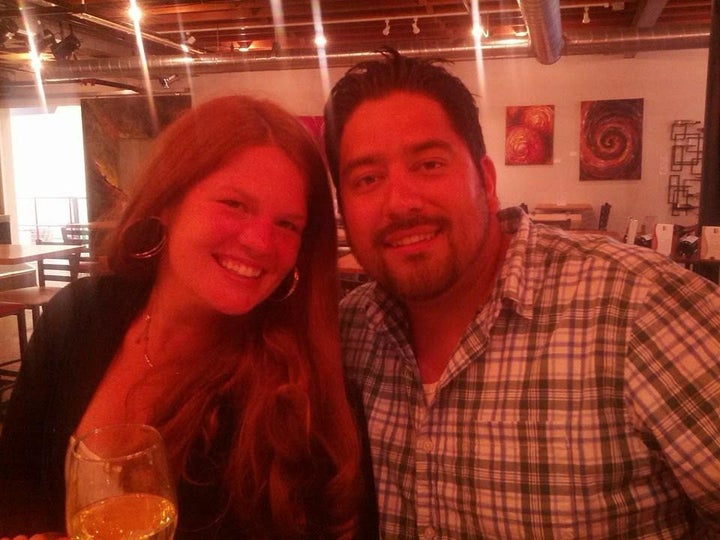 As part of our Blended Family Friday series, each week we spotlight a different stepfamily to learn how they've worked to bring their two families together. Our hope is that by telling their stories, we'll bring you closer to blended family bliss in your own life! Want to share your family's story? Email us at divorce@huffingtonpost.com.
Quenby Schuyler and her partner David have four kids, all under the age of 15. Raising the family is full of challenges but the couple works as a team to make sure the whole household is happy.
Hi Quenby. Please introduce us to your family.
We are a blended family of six total. When we met, I had a son and my partner David had a son and a daughter. Now we have one daughter together -- she's six months old. David and I have been together for four years.
What's the best thing about being part of a blended family?
Our teenaged daughter likes to say "everyone's chill." There is no pressure and everyone is allowed to be who they are. We have all faced difficulties in our lives so we try to come together as a team. We all bring our struggles to the table and we support and embrace one another rather than pass judgement. We enjoy being unique and having one another to rely on.
What's one specific family problem you've faced again and again and how have you tried to address it?
A specific problem that we have faced time and time again is trying to spread our attention to all the children. It can be challenging to give equal attention to everyone and oftentimes feelings are hurt due to being spread so thin. What we love to do to remedy this situation is to get out of the house and go somewhere as a unit. Whether it is a hike or a park or even a candy store, getting all the children outside of the home, stuffed into the car and doing something together allows us to bond and rely on one another in the outside world.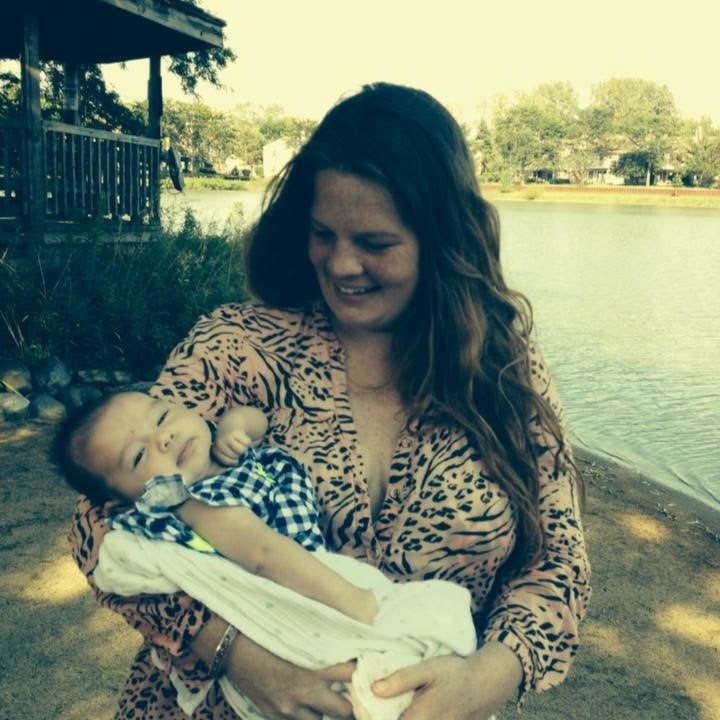 What makes you proudest of your family?
We have not given up on each other. Through our challenges ,we have acquired a deeper understanding of one another. We have come so far from when we all first met, we went from five separate people to a well bonded team of six.
What advice do you have for other blended families who feel like a peaceful family dynamic is out of reach?
We would say that patience is huge. Everyone is seeing the experience from a different perspective, so mindfulness and understanding is key. One person may be experiencing the family dynamic completely differently from another person, and so it is in the understanding that the bond occurs. We would say don't worry so much about everyone loving one another right away, just be there and support all of the family members to the best of your ability and the love will come over time.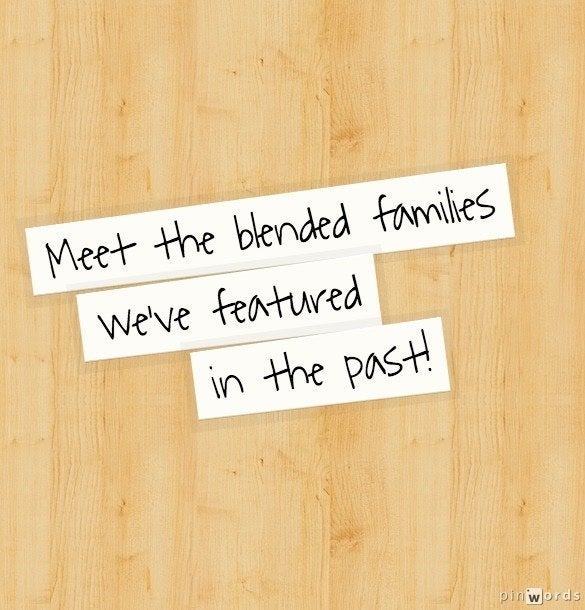 Are you ready to start taking better care of yourself? Sign up for our newsletter and join our Look Good, Feel Good challenge to supercharge your beauty and grooming routine and develop healthy habits. We'll deliver tips, challenges and advice to your inbox every day.