Imagine going to an island with no cell service. Being left without your Facebook, Instagram and Snapchat personas—you stop playing the role of your own paparazzi to just live for a minute. Forced to take in what's around you, no screens attached.
Welcome to Channel Islands National Park, hidden right in LA's backyard. A 45-minute boat ride from the coast of Ventura, California, it symbolizes an escape for some but an adventure for all.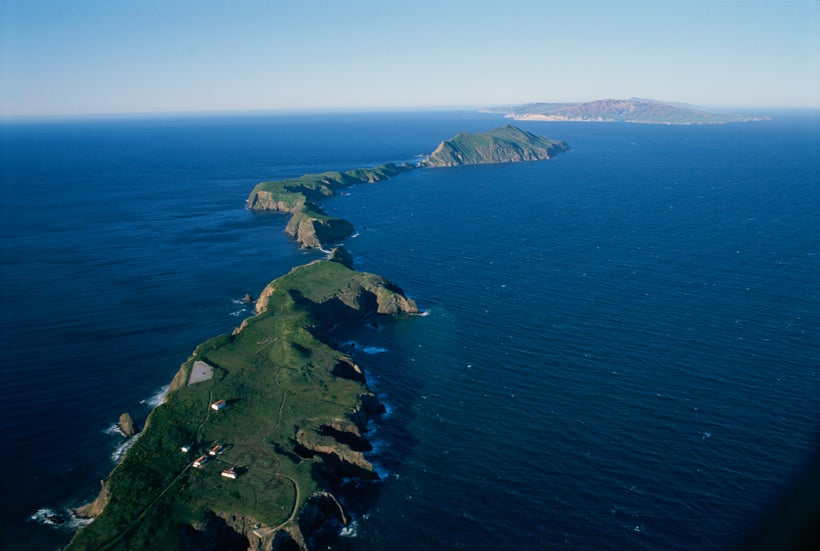 Over 2,000 Island Foxes live on the island – like squirrels only cuter. Visitors are able to go sea-cave kayaking, hiking along various trails leading to the top of the island, as well as snorkeling in the cove. All while being unbothered by phone calls or emails.
As our boat arrives to the island, awe-inspired National Parks Ambassador Jordan Fisher says, "This is right out of Game of Thrones – it's King's Landing!"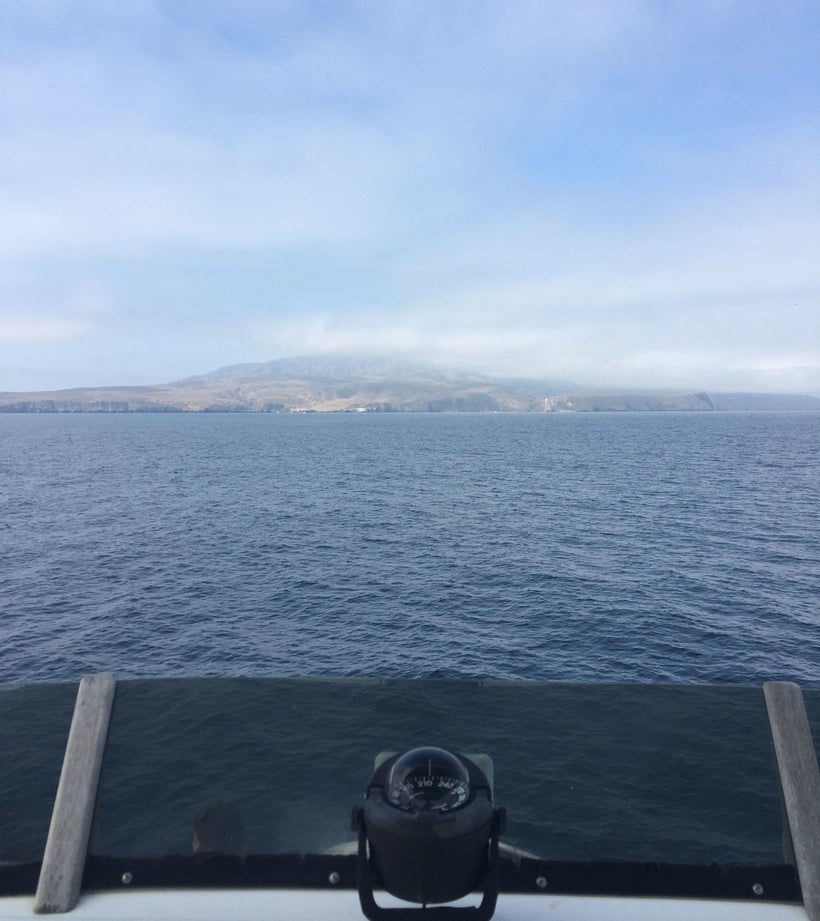 Jordan Fisher, currently competing in the Season 25 Finale of Dancing with the Stars is known for just more than his dance moves. He's a modern-day Renaissance man, known for his various roles on Disney Channel, Lin-Manuel Miranda's musical Hamilton, as well as his own music.
Calling Los Angeles home, this trip is Jordan's first time at Channel Islands National Park. "I never knew this was here and I live less than two hours away. It's a matter of showing people what there is without needing to travel the world," Fisher explains.
Fisher continues, "The National Parks are like a treasure map. The more you explore the more "x"s that you find, the more you discover what's right in your backyard."
The only place in the world that you will find the Island Fox is on Channel Islands National Park. The species fell into the endangered species list in 2004 mainly due to its predator, the Golden Eagle. By the year 2000, these attacks resulted in only 15 foxes on San Miguel and Santa Rosa Islands, and less than 80 on Santa Cruz Island.
The wildlife service and Channel Islands National Park partnered to begin an Island Fox recovery program – also known as playing God. All of the Golden Eagles were captured, and brought closer to the coast, Bald Eagles were re-established, and the removal of non-native animals such pigs and sheep.
This strategy to repopulate worked – God had his way. In 2016, the Island Fox was officially taken off of the endangered species list with Santa Cruz Island now flourishing with over 2,000 island foxes.
With these rare animals running around, there's no option to FaceTime with your friends because there's no service on the island; however, this wasn't a problem, and was fully embraced.
"It's a bowl of disconnection, it's a bowl of no service. We're just people here. It forces you to just take in the earth and the people around you" Fisher explains.
According to a study by Deloitte, the average American looks at their phone up to 33 times a day. With no service on the island, you can't take a conference call or Snapchat your friends, but you're left with this hidden gem at your fingertips.
Left with your own thoughts, the island gives you a chance to recharge mentally. Fisher explains, "Whatever you do, believe fully in the things that you can accomplish because you will should you push relentlessly. Always learn, and listen to people. Just don't speak sometimes. Soak it in. Figure out what your strengths are and master those, then focus on your weaknesses."
Seeing no more than 50 people on the island on a perfect sunny day, Fisher turns to me and whispers, "This is in our backyard, should we tell people about it?"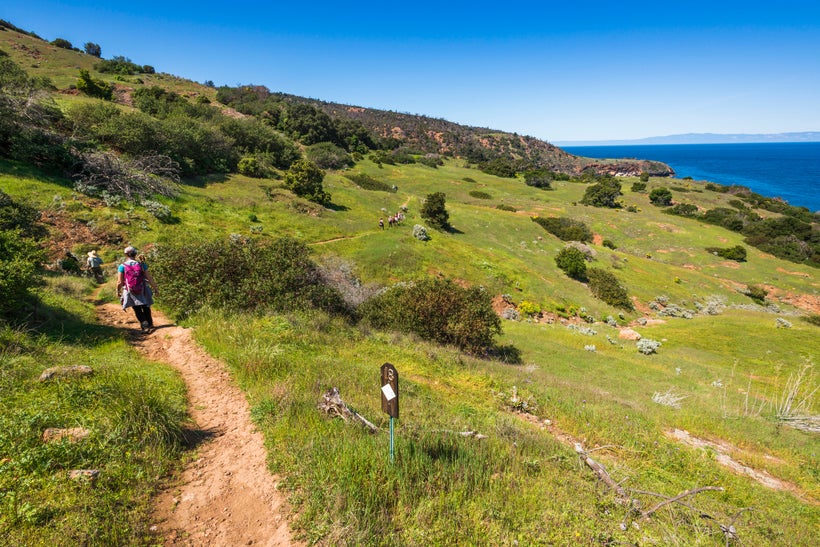 Calling all HuffPost superfans!
Sign up for membership to become a founding member and help shape HuffPost's next chapter
This post was published on the now-closed HuffPost Contributor platform. Contributors control their own work and posted freely to our site. If you need to flag this entry as abusive,
send us an email
.