In the dead of summer, when you're not sure whether you've actually taken up permanent residence in a steam room, only two drinks matter: freezing cold coffee that gets you through the day and seltzer so frosty that its condensation shows tacit solidarity for your profuse sweat drip.
But, what actually may be the most refreshing coffee drink on the planet combines the two--a lesson I learned at Petra Roasting Company on a sweltering, humid Istanbul summer day, when the barista slid a Coffee Fizz across the bar.
Last year we were really feeling the coffee tonic, an oddball combination of, well, espresso or cold brew and tonic water inspired by the Kaffe Tonic at Koppi in Helsinborg, Sweden and later at Saint Frank Coffee in San Francisco. The fizzy, tangy tonic balanced out fruitier beans and lighter roasts. But it was an afternoon-only kind of vibe, when you felt like having a mocktail rather than a low-key, refreshing coffee drink.
The Coffee Fizz is one step simpler.
For Turkish-to-English translation purposes, we'll call it the Cold Brew Fizz, a no-brainer combination of cold brewed coffee and sparkling water. Petra cold brews its medium bodied, South American blend, Acme, so strong that it may actually be a viable stand in for rocket fuel. At home, grind your coffee to medium coarseness (about ⅓ cup) and soak overnight in around 1½ cups of water. (Adjust to suit the strength of coffee you prefer.) Then, in a rocks glass with ice, pour in that cold brew and top with a fine sparkling water. Petra uses Özkaynak sparkling mineral water, but in New York I'll use Saratoga or Mountain Valley (but, sadly, maybe not a seltzer because the bubbles are larger).
That's really it--no garnish, no complicated assembly instructions. Just the calming effect of slightly effervescent ice-cold coffee and sparkling water that'll hydrate you all summer long.
Our 50 Favorite Weeknight Dinners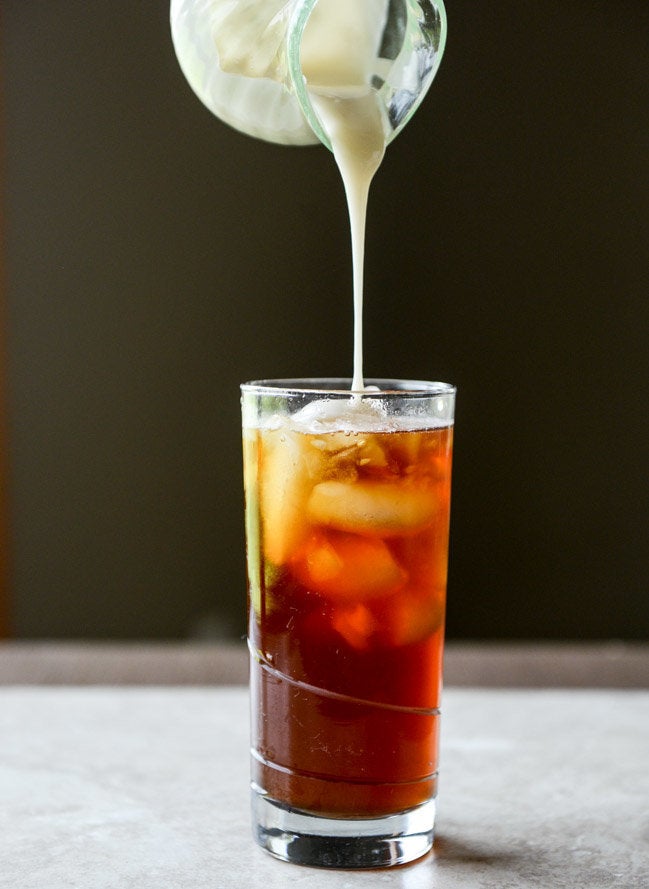 Iced Coffee Upgrades
Related