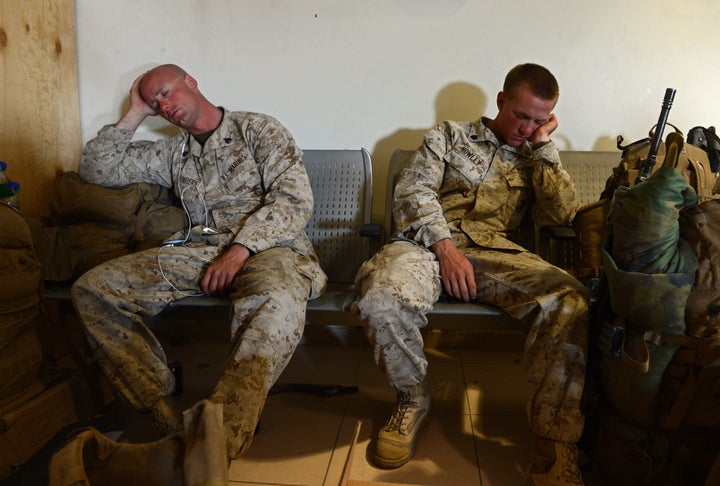 What's the most wide-spread health issue plaguing members of the military? While post-traumatic stress disorder, traumatic brain injuries and depression are critical issues that drum up worthy media attention, the answer is much more ordinary: sleep problems.
Van Arman went on to explain that two-thirds of military members sleep fewer than six hours per night, and one-third get fewer than five hours of rest, the Army News Service reported.
And even when deployed soldiers do manage to catch some Zs, Van Arman pointed out, they aren't likely to be high-quality. Battlefields are a sensory overload zone, resulting in poor sleep that can affect soldiers' circadian rhythms.