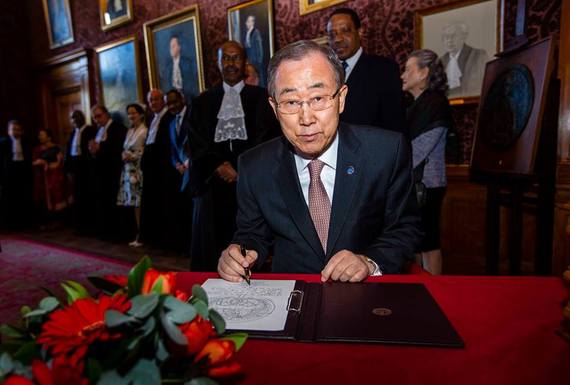 (Photo: United Nations Facebook )
On the occasion of Buddha Jayanti, a seminar is being held on Buddhism in Kathmandu on May 19 to 21 while Buddha Jayanti celebration will be held on the 8th in Lumbini.
United Nations Secretary-General Ban-Ki-Moon and Chinese President Xi-JinPing will be present in Nepal for the celebration of 2560th International Buddha Jayanti.
Deputy Prime-Minister Chandra Prakash Mainali expressed his heartfelt thanks to Ban-Ki-Moon for the extra-ordinary assistance and love offered by UN at different times. Mr. Mainali reiterated that the new constitution was all inclusive and democratic and remaining matters would be solved through a high level political committee. Deputy Prime-Minister Mainali was thanked by General Secretary Ban who was representing the team that was present to participate in 60th session to discuss women related issues.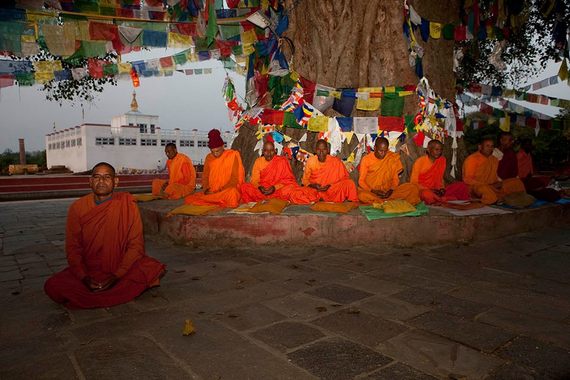 Lumbini, the Birthplace of the Lord Buddha (Photo : Nepal Tourism Board's Facebook)
During the meeting, Deputy PM Mainali invited General Secretary of the united nations Mr. Moon for Nepal visit. Deputy PM Mainali presented the invitation sent by PM KP Oli to General Secretary Ban Ki Moon for Nepal visit on the occasion of 2560th Buddha Jayanti. General Secretary Ban offered his gratitude for the invitation.
Tourism Minister Anananda Pokharel informing Ban-Ki-Moon about Buddha Jayanti celebration said that he was eager to welcome the General Secretary. At the meeting, Nepalese ambassador Durga Prasad Bhattarai, Secretary Madhu Prasad Regmi of Ministry for Women, Children and Social Welfare and other government officials were present.
Minister Pokharel informed that many leaders of other nations and diplomats had been invited for the 2560th International Buddha Jayanti celebration to be held from May 19, 2016 to May 21, 2016. He said UN General Secretary and Chinese President had expressed their desire to visit Lumbini.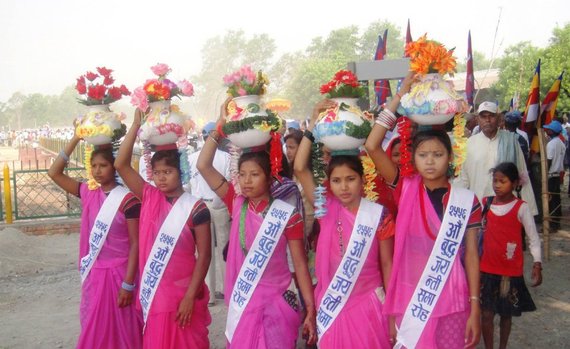 Lumbini, Nepal (Photo: Lumbinidevtrust.gov.np)
Dr. Anil Joshi said, "His visit definitely helps to promote Nepal. Mr. Moon will give a message of peace."
Prem Guragain who is engaged in promoting Nepal as birthplace of Buddha as a social activist in California said that Moon's visit to Nepal shall eliminate all doubts about propaganda that Buddha was born in India while contributing towards economic development and progress in tourism.
According to Journalist Kishor Panthi, Moon's visit will create new energy in Nepal. Nepal is facing the aftermath of the earthquakes. Thousands still struggling to return to normal lives. His visit definitely helps to promote Nepal and Nepali tourism industry. That is why his visit is so important.
According to pure Nepali linguist journalist Bijaya Thapa, who lives in DC, Ban-Ki-Moon's Nepal visit will teach the world a new lesson. Nepal is now a great place for travel. Earthquake ravaged Nepal will gain a new place in tourism industry with his visit. Whole world will hear the voice of peace.
Journalist/Travel writer Sanjok Acharya said, " The visit shall contribute towards promotion of tourism while taking Nepal's identity to the world as a birthplace of Buddha and a Zone of Peace. Tourism year will be a milestone for the Nepali tourism sector. Tourism industry is the main key to boost Nepali shattered financial condition. It is the backbone of Nepali economy."
Minister Pokharel said that Indian Prime Minister Narendra Modi, Srilankan Presidenet Ranil BikramSinghe, Bihar Chief Minister Nitish Kumar and UNESCO Director General Irinia Bekabha were also invited.
At the event organized under Chairman Sidhartha Maharjan of Lumbini Development Fund, Minister Pokharel mentioned that an international convention was being held with the slogan, "Lumbini Nepal, the birthplace of Buddha and the foundation of Buddhism."
Parliamentarian Ahmed Khan mentioned that the assembly was a great opportunity for the development of Buddhism in a right way putting matters of dissatisfaction aside.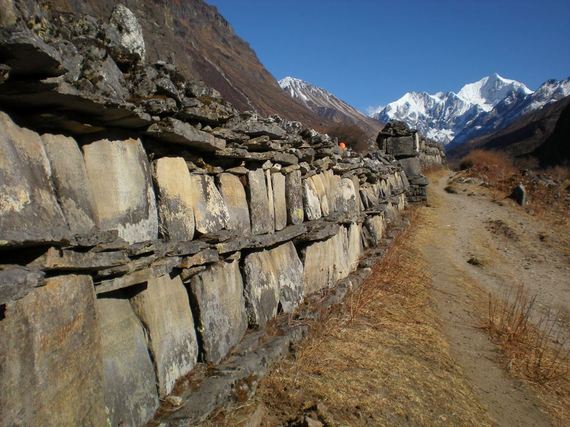 (Photo: Official Facebook of U.S. Embassy, Nepal)
Personality like Ban-Ki-Moon must visit Nepal at any cost, whether it be to unite the Nepalese or to recognize Nepal as the most pious land of Buddha.
His stripes, shall benefit Nepal in many unthinkable ways. First reason- an earthquake ravaged country shall find a place in the world as a Zone of Peace while Moon's visit will contribute towards development of Buddha's birthplace. Besides, future generations shall learn the value of preserving national heritages. Moon's visit shall be of historic importance.
REAL LIFE. REAL NEWS. REAL VOICES.
Help us tell more of the stories that matter from voices that too often remain unheard.