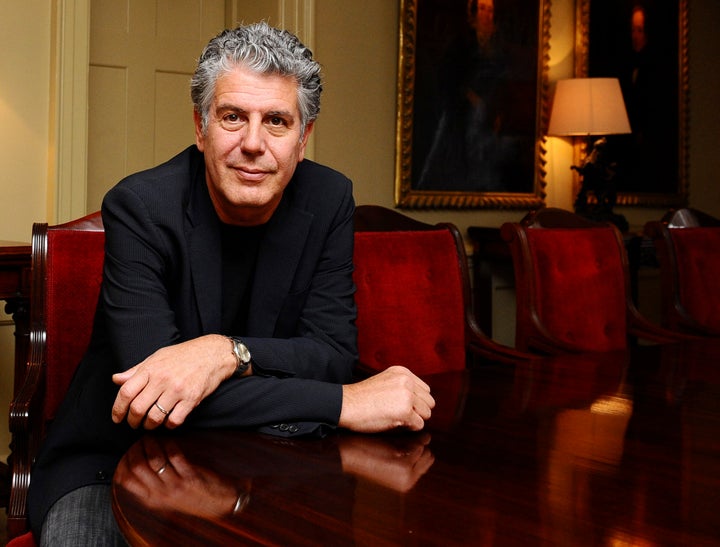 But the story of how Bourdain got to be the Bourdain who was so widely known stretches back decades.
After dropping out of Vassar College and working in seafood restaurants in Provincetown, Massachusetts, Bourdain went to culinary school, then ran restaurants in New York City. In 1998, he became executive chef at Brasserie Les Halles. While there, he penned a New Yorker piece that would be the catalyst for so much of his career.
"Good food, good eating, is all about blood and organs, cruelty and decay. It's about sodium-loaded pork fat, stinky triple-cream cheeses, the tender thymus glands and distended livers of young animals," begins his article, "Don't Eat Before Reading This." 

The piece is a snarky vein of literary gold, artfully discussing everything from what happens to leftover butter on your restaurant table to ordering your steak "well-done." 
Bourdain submitted the article "in a state of (self-admitted) inebriation," to The New Yorker, expecting nothing to come of it. It was published in 1999.
New Yorker editor David Remnick on Friday recalled how he learned of Bourdain's submission. 
I became editor in 1998 and my wife, Esther Fein, at that time, was still a reporter at the New York Times. She worked together in the same newsroom as Anthony Bourdain's mother, who I believe might've been a copy editor — you can call my wife to fact-check this — and we weren't used to the idea that I'd be getting envelopes all the time, literally or figuratively. Very apologetically, Anthony's mother said, 'My son has written something, and maybe you could pass it along to your husband.' Esther brought it home and said, 'Do me a favor and be polite to Ms. Bourdain.'
Bourdain's writing proved his understanding of what it means to eat, to live, and to enjoy the act of consumption. His meditations on life as a chef launched him as a writer who was serious but fun-loving, capable of prose with a smirk:
I love the sheer weirdness of the kitchen life: the dreamers, the crackpots, the refugees, and the sociopaths with whom I continue to work; the ever-present smells of roasting bones, searing fish, and simmering liquids; the noise and clatter, the hiss and spray, the flames, the smoke, and the steam...Being a chef is a lot like being an air-traffic controller: you are constantly dealing with the threat of disaster. You've got to be Mom and Dad, drill sergeant, detective, psychiatrist, and priest to a crew of opportunistic, mercenary hooligans, whom you must protect from the nefarious and often foolish strategies of owners. Year after year, cooks contend with bouncing paychecks, irate purveyors, desperate owners looking for the masterstroke that will cure their restaurant's ills: Live Cabaret! Free Shrimp! New Orleans Brunch!
"Don't Eat Before Reading This" was the foundation for Bourdain's bestselling book in 2000: Kitchen Confidential: Adventures in the Culinary Underbelly.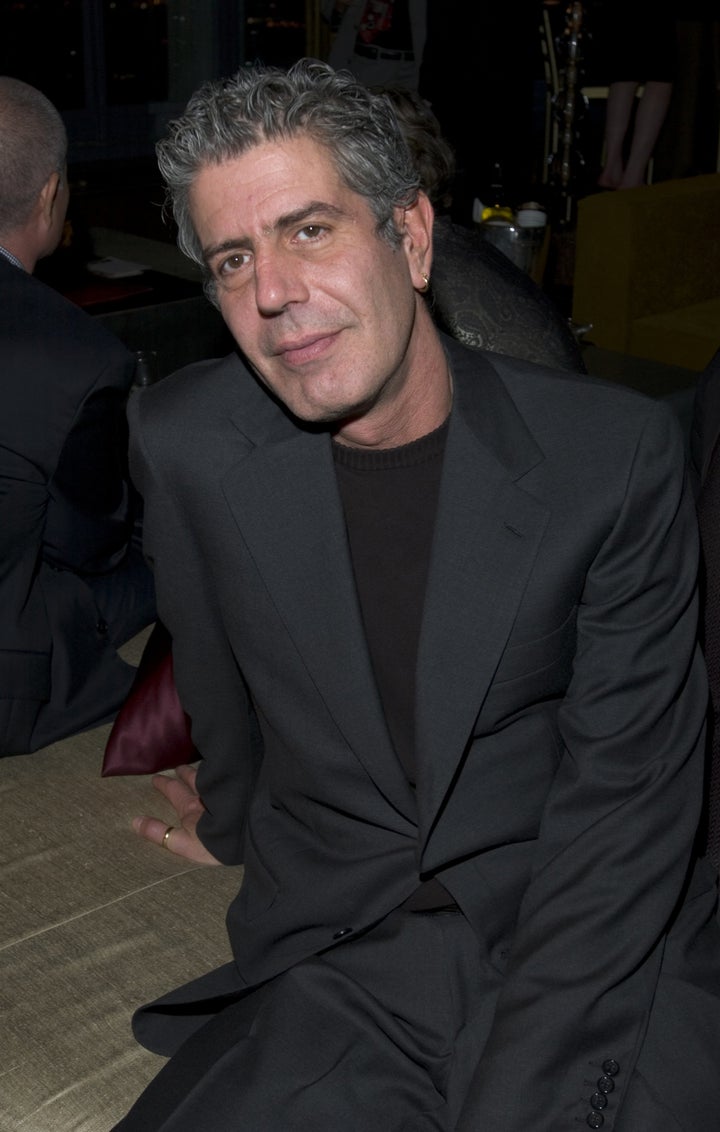 The book, in turn, led to "A Cook's Tour" on the Food Network, then to "Anthony Bourdain: No Reservations" on the Travel Channel.
His CNN show, "Parts Unknown," took off in 2013. Season 11 premiered on the network last month.
Calling all HuffPost superfans!
Sign up for membership to become a founding member and help shape HuffPost's next chapter
BEFORE YOU GO
PHOTO GALLERY
5 Foods Anthony Bourdain Always Keeps In His Kitchen