The hit television show This Is Us is a poignant family drama. It's been an especially emotional experience for me as I've watched Randall discover and build a relationship with his newly discovered birth father, William. At the same time, Randall's relationship with his adopted mother Rebecca deteriorates as he struggles with the knowledge that she purposely excluded William from his life. My story is quite similar.
My father, Paul Spizuco, died when I was 18 months old. I never saw a picture of him until I was in my mid-twenties (and only because my dear Uncle Julie had kept some photos for me). For a long time my youthful mind assumed Paul must have been a bad guy because no one ever talked about him. In my late twenties my grandmother told me Paul was actually fun and generous and I was a lot like him. In my mid-thirties, I learned from a cousin that Paul had been a widower when he married my mother and had three daughters from his first marriage. My mother confirmed that but, when I asked why I had no contact with them, she said they wanted nothing to do with me after their father's death. I had no reason to disbelieve her. Over the ensuing years, I made some minor attempts to find my half-sisters but with no success.
About ten years ago, I learned that my mother had been the one that purposely cut me off from my paternal family. That's when I, like Randall, became focused on finding my birth-father's family. One weekend in 2010, a childhood friend and his wife were visiting and we talked about my quest. They'd had success tracking down their own family trees on Ancestry.com and within two hours, I learned Paul's deceased wife's name and when she died. Most importantly I learned that I had two half-sisters and a half-brother. I contacted the woman who had posted the information and introduced myself. Long story short, the next day my 80-year-old brother, Paul Jr., called and we spoke for an hour. He was twenty years older than me and had been in the Marines when our father died. The next day I spoke to the daughter of my youngest half-sister, who told me her mom had always talked about me and her dying wish was to see me one more time. She had died ten months earlier. My older half-sister had died much earlier in life. Each of my half-siblings had large families and I became a "half-uncle" to about twenty nieces and nephews.
Paul Jr. died in 2014. I knew him for less than four years, but I cherish those years and I know our relationship meant a lot to him as well. My most vivid memory was a summer reunion party with all of Paul's kids and their kids. My daughter accompanied me as we met all these blood relatives we didn't even know existed. On the way back, she said, "That's your family." She explained that they all had the same kind of goofy humor that I've never outgrown, and we looked and sounded alike. Even after my brother's death, I've remained in touch with his family and will be attending the wedding of my nephew's son in July.
That's the good part of the story. The bad part is that I lived sixty years without knowing any of these wonderful people. And just like Randall, the experience has profoundly affected my memories of my mother. In last week's episode, Rebecca admitted her mistake. She acknowledged that she'd been selfish is keeping Randall away from William. My own mother never made that admission even when given multiple opportunities to explain the whys and wherefores of her actions.
It's too late for me to make amends with my mother, and the heartache I feel seems too immense to ever fully overcome. As my eyes welled when William died, I had an overwhelming urge to share my story publicly for the first time. It became clear to me that we humans possess an innate tendency to tell lies in the name of "protecting" ourselves or others. We're all selfish at times and we're amazingly proficient at rationalizing our words and actions regardless of how painful and callous they might be.
The moral of the story is that it's never too late to right a wrong and tell the truth about falsehoods (regardless of how well-intentioned). The longer we wait the more the issue festers. When the lie is finally revealed – and it almost always is – the damage can be irreparable. So if you do need to make amends, I urge you to do it now. Yes, it will be hard; but it will get harder every day you delay. And it will get exponentially harder every single day for the person you deluded to deal with the truth and the lie's aftermath.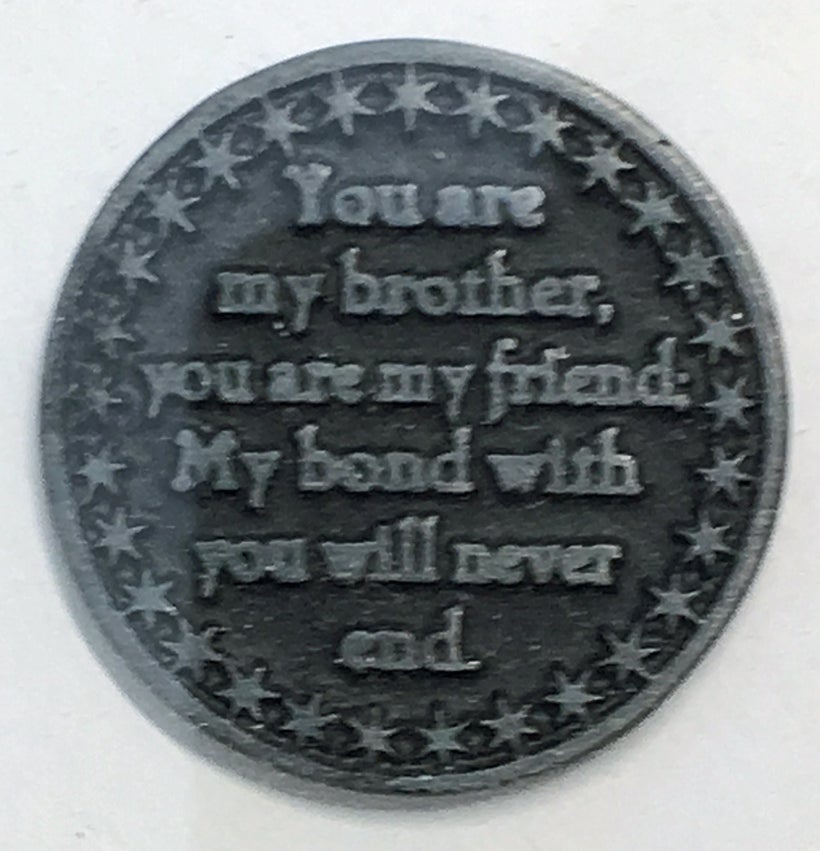 REAL LIFE. REAL NEWS. REAL VOICES.
Help us tell more of the stories that matter from voices that too often remain unheard.
This post was published on the now-closed HuffPost Contributor platform. Contributors control their own work and posted freely to our site. If you need to flag this entry as abusive,
send us an email
.