Imagine this: A cluster of academic and government-supported incubator spaces home to nearly 50 startups. A community of people making 3D printers available in classrooms. A suite of events (hackathon, career sessions and entrepreneurship symposium) to bridge connections between college students and tech companies. A company creating the latest hardware to charge your iPhone while in the great outdoors.
Welcome to the entrepreneurial playground known as the Brooklyn Tech Triangle. It is Downtown Brooklyn with its share of tech giants and startup stars, DUMBO with its mobile app shops, and Brooklyn Navy Yard with its cutting edge industrial and manufacturing technology.
Home to Etsy, Huge and MakerBot, as well as burgeoning startups, the Tech Triangle is all about innovating and inventing. Simply put, the Tech Triangle is "the Bermuda Triangle for all East Coasters under 30 who can code or design and like to ride a bike whenever they're not sipping locally roasted single origin macchiato."
Now, what does a visual roadmap for the Tech Triangle look like? Below is a glimpse of how creativity and innovation does not just live within the walls of an incubator -- it's out in the streets, through public demos, activating spaces and creating a cohesive sense of community. It's all happening here.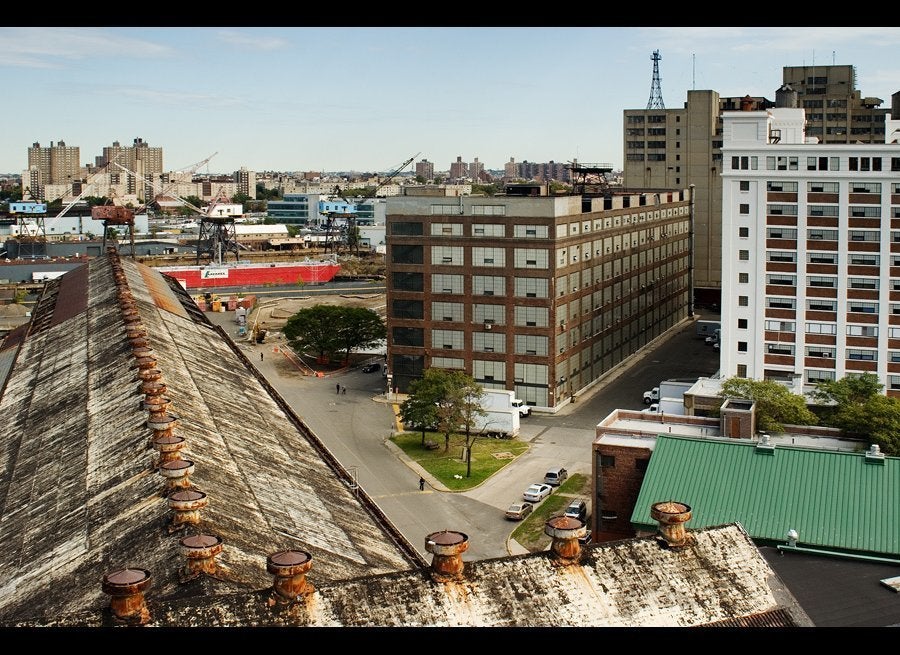 This is What Brooklyn Can Look Like in 2030
Popular in the Community