Kissing booths can be iffy. Sometimes you feel a little bashful, not wanting others to witness the intimate transaction you're about to share with a crush. Other times, you tread up to pursed lips with caution, unsure of whose lips have been pecked before yours.
But when a dog is hosting the kissing booth, the rules change. Snouts are nuzzled with reckless abandon and tongues go flying. We know this because we set one up in New York City's Tompkin's Square Park last Thursday. A bunch of dogs graciously offered their services, tongues and tail wags for a good, bark-worthy cause, and to honor their loved ones on National Dog Day (which happens to be Wednesday, August 26).
Tyler, an 11-month-old pit bull terrier, and Loki, a 3-year-old American Staffordshire terrier were two of the first to man dog the booth. They hail from Best Friends Animal Society, and both are currently available for adoption. Just so you know, the two worked the booth with energy and elegance, causing passersby to stop in their tracks and redirect their routes for a kiss. Really! (Find out more about Tyler and Loki.)
Next, weighing in at 3 pounds and sporting two teeth, came 11-year-old Chloe Kardoggian. Her age only revealed itself in the sense that Kardoggian appeared to be a very experienced kisser.
The always-styling Cookie, a miniature poodle, took over the smooch booth soon after. He donned a nautical turtleneck underneath a flouncy blouse, really emphasizing his ability to work a French flair into any look.
Next in the hot seat came a stunning shiba inu named Bodhi, who's better known as Menswear Dog. Indeed, he dressed to the nines, sporting a handsome navy collared shirt. He reminded us that it's the simple things -- like dog treats -- that make this world such a beautiful place. The pointy-eared pooch even gifted us a copy of his new book, which is chock-full of fashion advice for human dudes.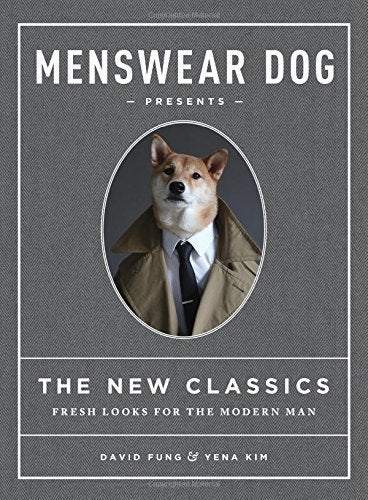 Bodhi didn't even mind sharing the seat with Rosenberg the Dog, an Aussiedoodle who was pretty pleased someone at the gig brought kosher dog bones. As anyone would agree, his shag deserved the swag. The mensch of a dog, who captured the experience on his Instagram, was humbled to meet the rest of the crew.
As is clear, when dogs take over, the kissing booth is pawsitively more fun.
Special thanks to Jon Strauss and Audrey Horwitz for production assistance.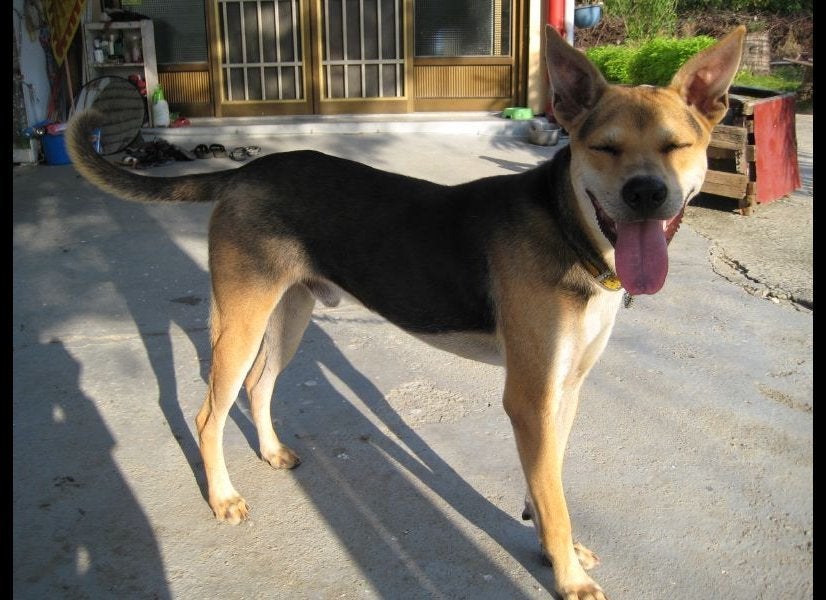 Dogs Who Can't Stop Giggling
Related
Popular in the Community