An artist created a magical world by putting an adorable twist on our favorite "Star Wars: The Force Awakens" characters.
Brian Kesinger, a story artist at Walt Disney Animation Studios, combined the intergalactic characters with the artistic style of "Calvin and Hobbes" to produce a series that'll knock your socks off.
Just look at these! Did you ever think Kylo Ren could be quite so cute?
In addition to Kylo Ren, Kesinger's series includes other "Calvin And Hobbes-ified" takes on Darth Vader, Poe Dameron, Finn, BB-8 and Rey. The artist told The Huffington Post in an email that he felt the similarities between the comic strip and the films made for a perfect mashup.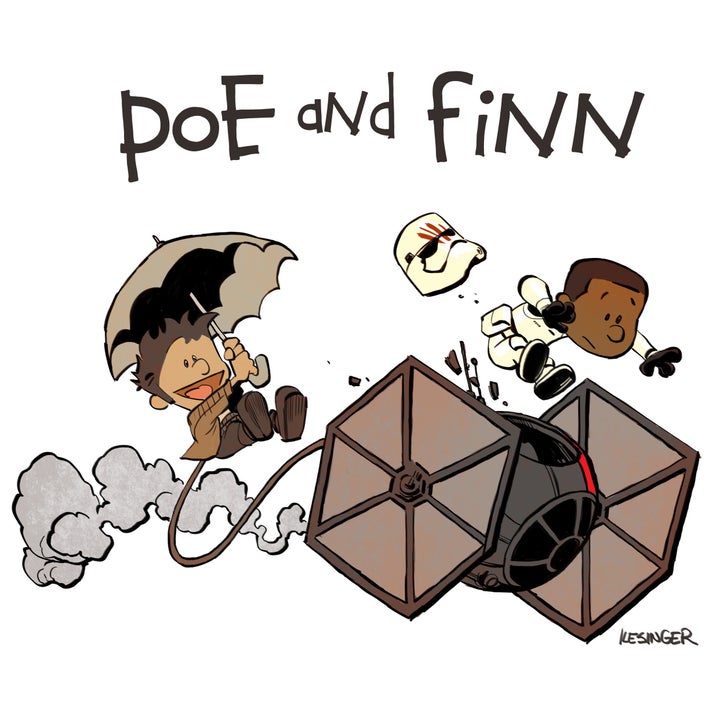 "The two things that both properties share are great characters and more importantly strong relationships and bonds between those characters," said Kesinger, who's worked on animated movies, including "Tarzan."
While this particular series has been extremely popular on social media, Kesinger has done various other mashups including those between "Star Wars" and "Adventure Time," as well as "Peanuts" and "Big Hero 6." He said he's always been drawn to blending different characters and concepts -- old and new -- together into one, unique realm.
"The fun for me is taking two groups of very well-known characters and putting them in scenarios together to see what would happen," he said. "This trend has become very popular among fan artists and it's a great way to make someone reconnect with their childhood."
Indeed this latest series has hit us -- as well as the rest of the Internet -- with a pang of nostalgia.
"Everyone has cherished memories of 'Calvin and Hobbes' and 'Star Wars,' he said. "It's like the peanut butter and chocolate of pop culture."
To see more of Kesinger's work, head on over to his Instagram here.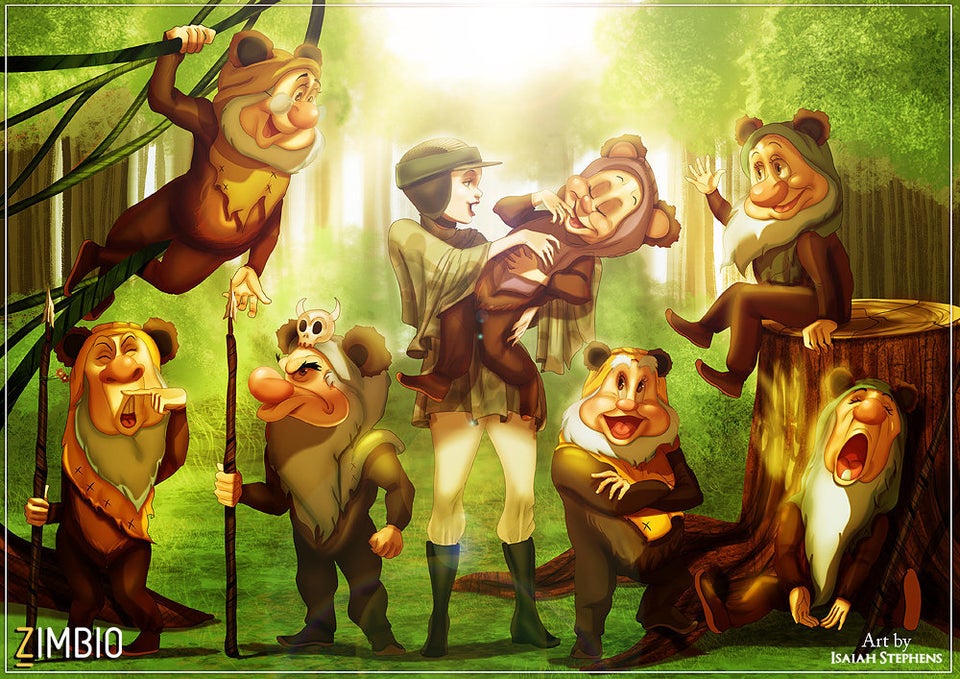 Disney Characters reimagined in Star Wars