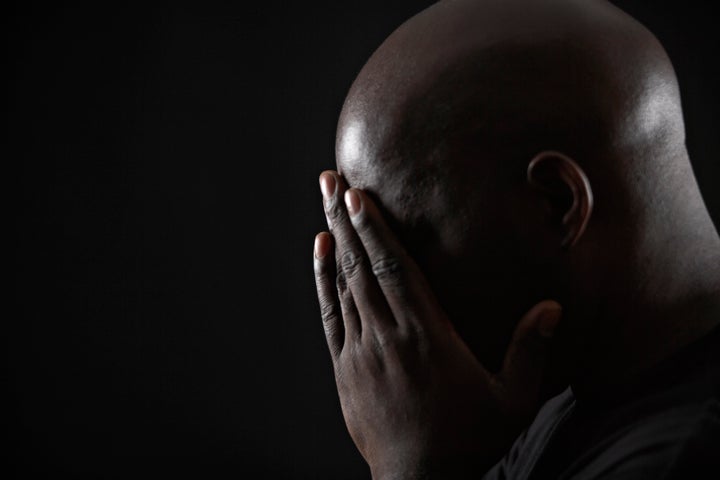 This article is part of The Huffington Post's Project Zero campaign, a yearlong series on neglected tropical diseases and efforts to fight them.
Up until this year, Tekadiozaya Simon's life was predictably ordinary. And that's what he loved about it.
Simon, 42, was married, had three kids and a reliable job. He lived and worked in Kinshasa, the capital of the Democratic Republic of the Congo, as a fisherman ― which is considered a pretty decent position in a country plagued by war and poverty. But Simon's life started to spiral out of control in May when he suddenly became something of a monster to be around.
For about a year, he had been ignoring a number of strange symptoms ― including constant fatigue and pain in his legs. But last spring, Simon, and anyone in close range of him, couldn't deny that something was seriously wrong. The once subdued and kind man became angry and aggressive. He started beating his wife and children frequently.
On its face, it may sound like textbook domestic abuse. But, according to medical experts in the area, what Simon endured was actually a classic case of human African trypanosomiasis, better known as sleeping sickness.
The DRC is a hotbed for the illness, which mostly affects impoverished people living in rural areas with minimal access to healthcare. Simon was somewhat "lucky" in that he lived in a major city when he got sick.
This parasitic disease, which used to kill people by the hundreds of thousands in Africa, is actually on the decline and may be stamped out by 2020. But experts warn that if ample resources aren't allocated, the disease could rebound.
Sleeping sickness is transmitted by the tsetse fly and attacks the central nervous system. When left untreated, it can lead to psychological problems, hallucinations and, eventually, coma and death.
"They can become very aggressive," Dr. Wilfried Mutombo Kalonji, an expert in sleeping sickness in the DRC, told The Huffington Post. "It happens because sleeping sickness, in the late stages, affects the brain. But one person can become very aggressive and another can become very quiet, very joyful. We don't know why."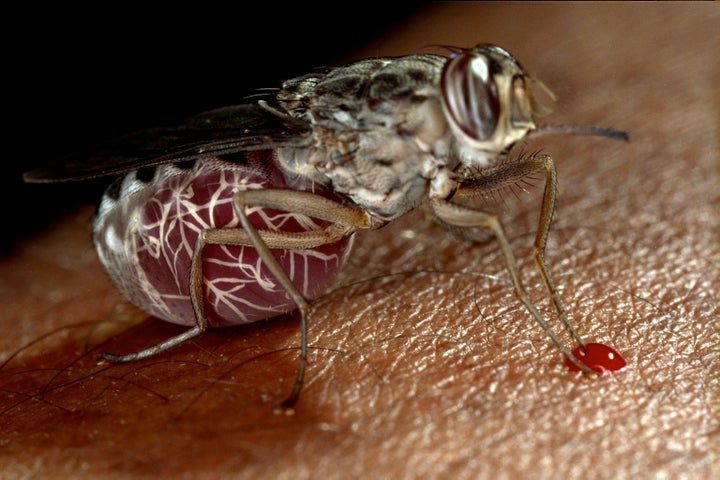 At first, Simon was able to overlook most of the initial symptoms he felt. He slept a lot during the day and experienced pain while walking. But last May, when his temper took hold of him, it was clear that Simon was a changed person.
He was constantly angry and would abuse his wife and children on a near daily basis. When Simon's wife left him and took the kids with her, Simon went after her. He beat the friend she was staying with. When he was taken to the police station, he attacked the officers, too.
He was jailed for 10 days.
While in jail, the police realized something wasn't "normal" about this case, Simon told The Huffington Post through a translator. They realized he might actually need medical help.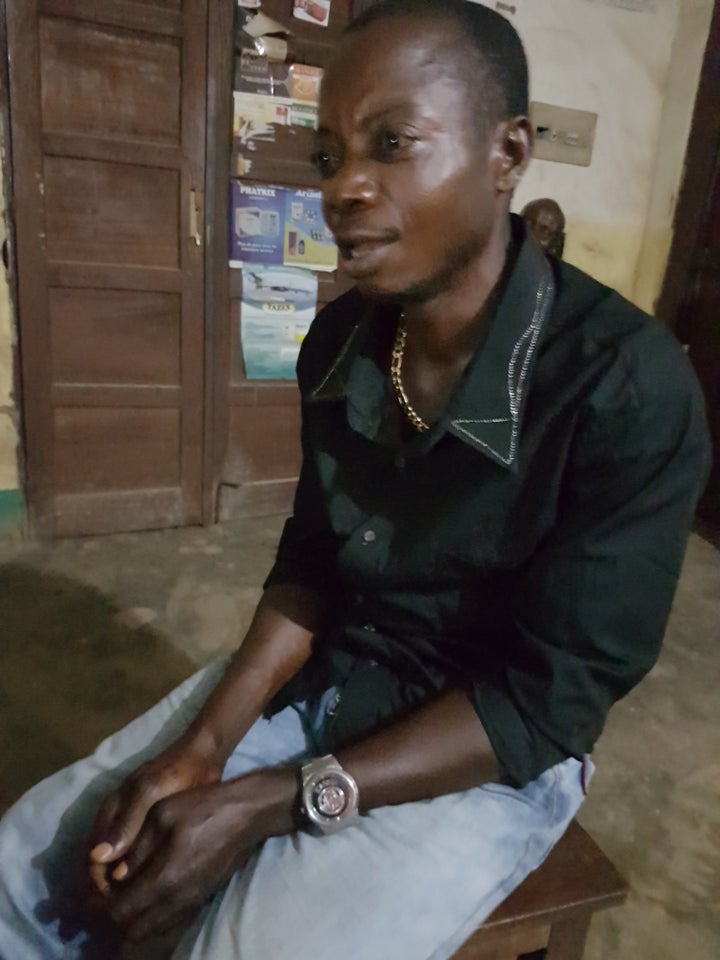 Once hospitalized, Simon was promptly diagnosed with sleeping sickness and underwent a treatment regimen that helped him recover quickly. He spent the next six months recuperating at his parents' home.
By the time patients start exhibiting personality changes, the disease has progressed to the point where there are few viable treatment options. The best bet for these patients is a regimen of intravenous infusions and oral medication ― which is what Simon was given. This takes days to complete and is grueling but effective. However, facilities in rural parts of Africa often aren't equipped to administer the treatment: Equipment is bulky and difficult to transport, and many health workers lack proper training to use it.
As difficult and frustrating as it all sounds, it's a huge improvement over older methods. Modern advances in diagnosis and treatment have helped bring down the number of cases. In he late '90s, an estimated 300,000 cases went undiagnosed, according to WHO. Last year, fewer than 3,000 new cases were recorded. The World Health Organization thinks the disease can be eliminated in four years.
But until diagnostic procedures are improved further and new oral medications become available, patients like Simon remain at risk of losing everything.
Simon was cured of sleeping sickness, but his life remains a shambles.
His wife won't speak to him. He's out of work, and people in his community don't trust him anymore.
Unfortunately, on top of the physical symptoms of sleeping sickness, patients also face an overwhelming stigma.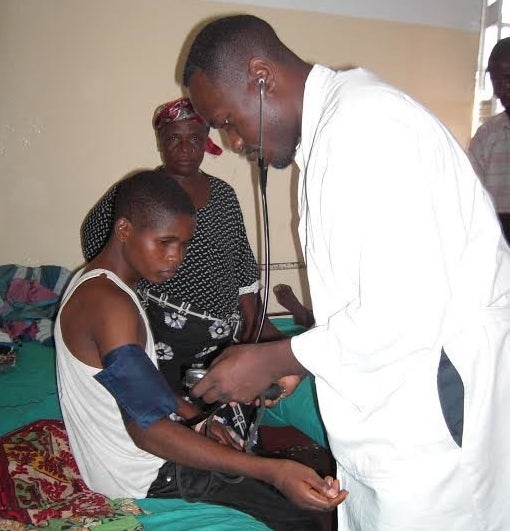 "You're considered someone with a troubled mind," Simon said. "You're less of a man."
That's one of the reasons why patients often decline to seek treatment, refusing to believe they have the dreaded disease.
"You're considered someone with a troubled mind. You're less of a man."
Such was the case with Sophie Sakala, 38, a mother of six who lives in the Bandundu Province in the DRC.
It started with a fever. Then she began feeling cold all the time, even when it was unseasonably warm outside. After she lost about 25 pounds, a relative thought it might be sleeping sickness.
Even when a nurse diagnosed Sakala, she wouldn't accept it.
"There is a stigma," Sakala told HuffPost through a translator.
People will often say: "I can't trust you because you're suffering from sleeping sickness. They know sleeping sickness affects our brain."
Other patients often wait to seek proper treatment because some of the initial symptoms resemble those associated with more common illnesses.
The fever and frequent headaches can also point to malaria, Kalonji said. As a result, patients will often spend months getting treated for that before getting an accurate diagnosis.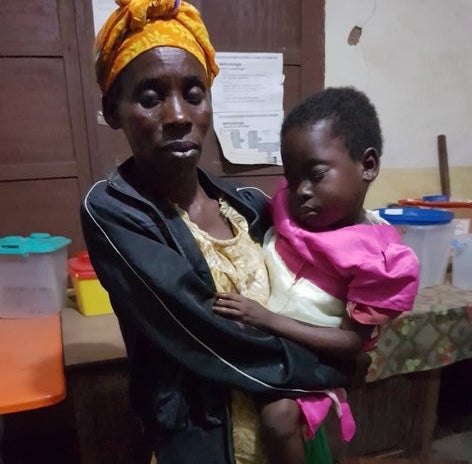 And it doesn't necessarily take a drastic change in personality for the disease to lead a patient to hit rock bottom.
Soon after Sakala was diagnosed, her 6-year-old daughter, Abija, also started exhibiting some of the classic sleeping sickness symptoms. Abija was tired all of the time, lost her appetite and experienced partial paralysis in her legs.
At that point, the two sought out treatment and both recovered. But not before their lives crumbled.
Before she got sick, Sakala sold meat at the local market. On a good day, she earned about $2 or $3. But she had to stop working once she fell ill. Though she's better now, she still can't return to her job: She doesn't have the capital to buy products to sell.
Her husband, a fisherman, also had to quit his job when he developed another sickness. Sakala and her husband had to pull their two daughters out of school because they couldn't afford it. It costs about $150 a child per year. Their four boys are still enrolled, but they periodically get sent home when Sakala and her husband fall behind on payments.
Sakala said she's at least grateful that she feels "well" now and hopes other people in her situation will learn from her and not wait to get treated.
As for Simon, he spends a lot of time praying now. He's at a loss for what else to do to reconcile with his wife.
"I hope she will come back," he said.
This series is supported, in part, by funding from the Bill & Melinda Gates Foundation. All content is editorially independent, with no influence or input from the foundation.
If you'd like to contribute a post to the series, send an email to ProjectZero@huffingtonpost.com. And follow the conversation on social media by using the hashtag #ProjectZero.
Before You Go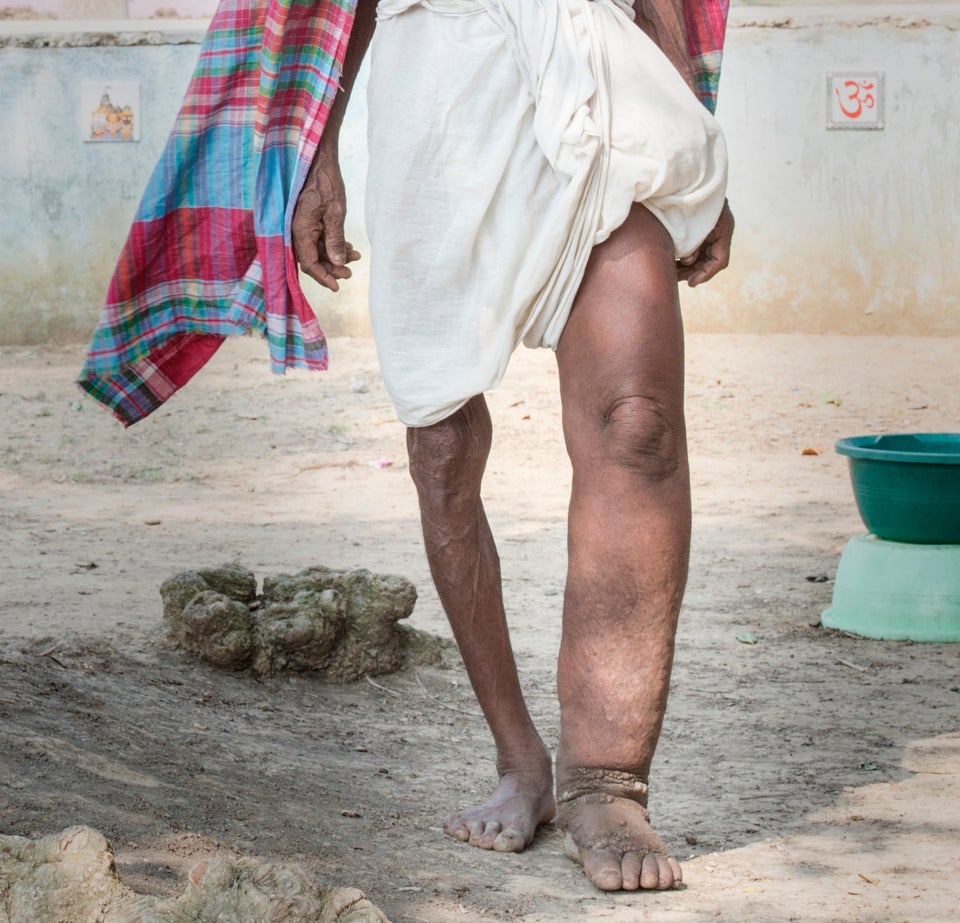 Neglected Tropical Diseases
Popular in the Community