Something old, something new, something borrowed, something very, very blue.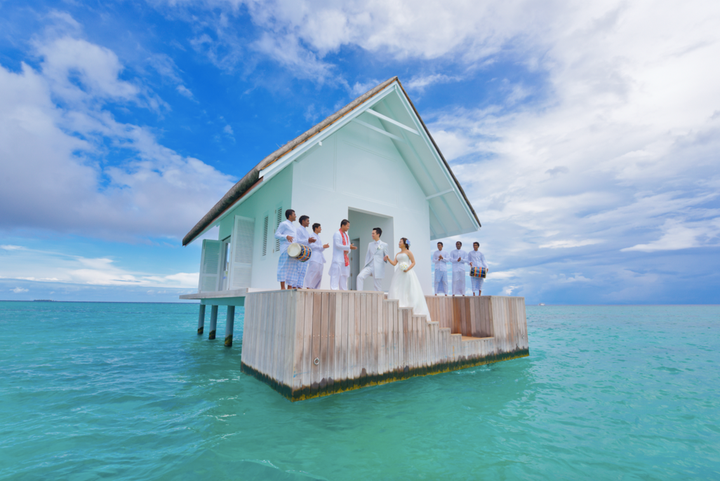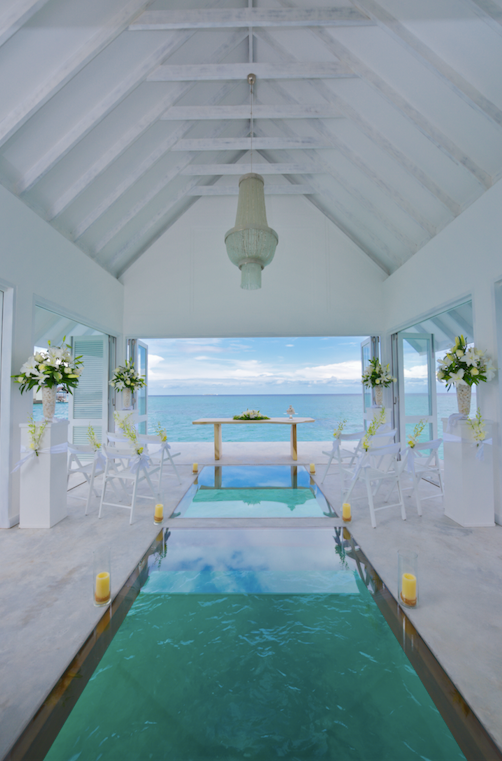 About 50 meters from shore, the wedding pavilion is a freestanding structure with a glass-bottom aisle. It sits above a turtle enclosure, which houses injured turtles that have been rescued and nursed back to health at the resort's Turtle Rehab Centre.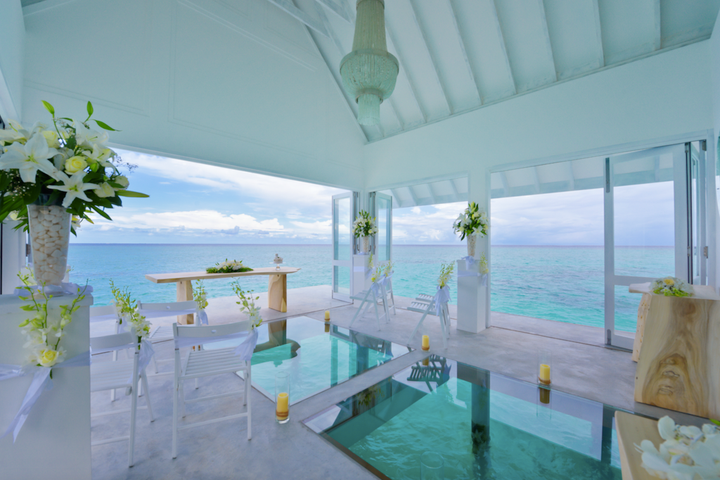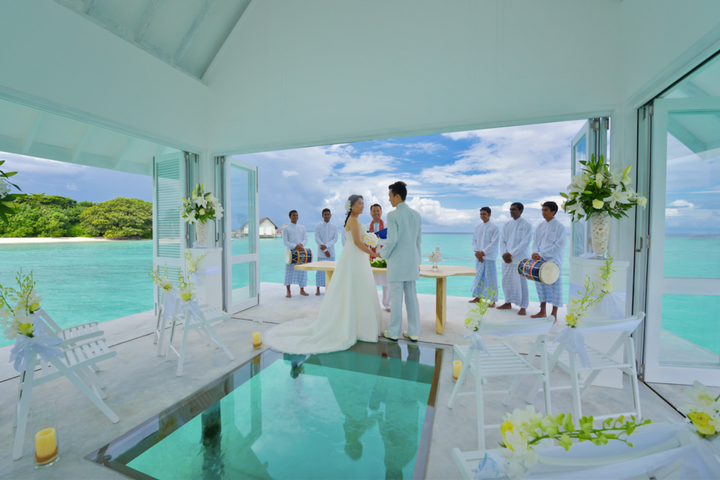 According to a rep for the resort, the pavilion can only be accessed by boat and comfortably accommodates 16 guests.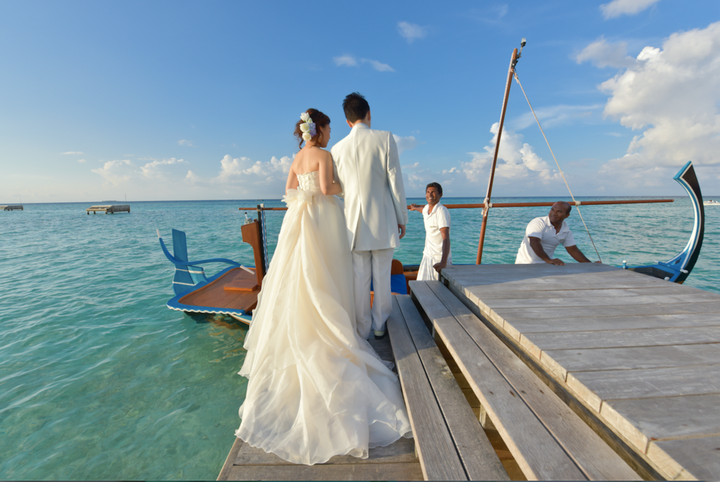 Check out more dreamy shots of the venue below: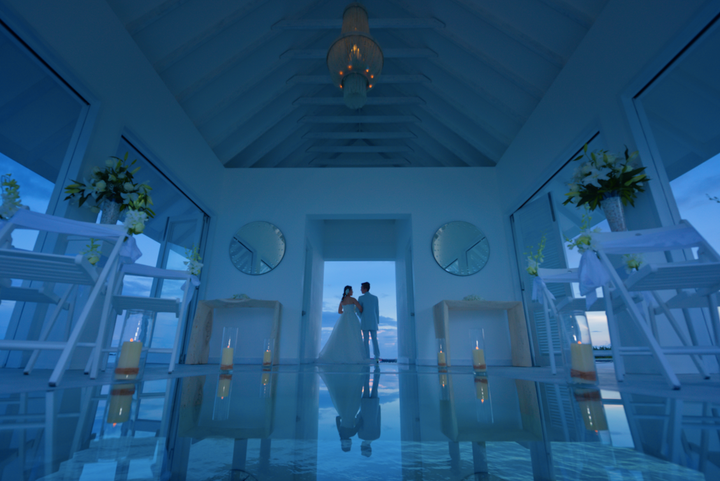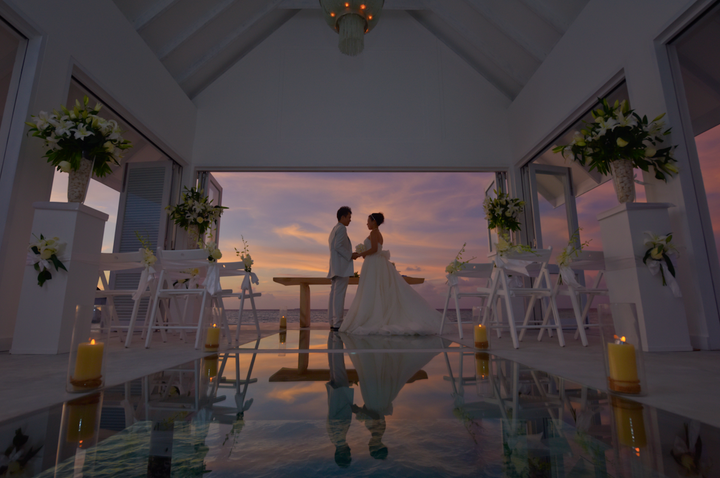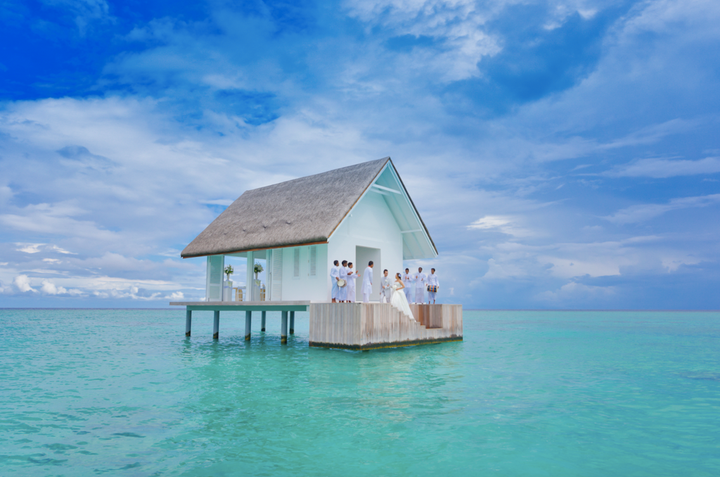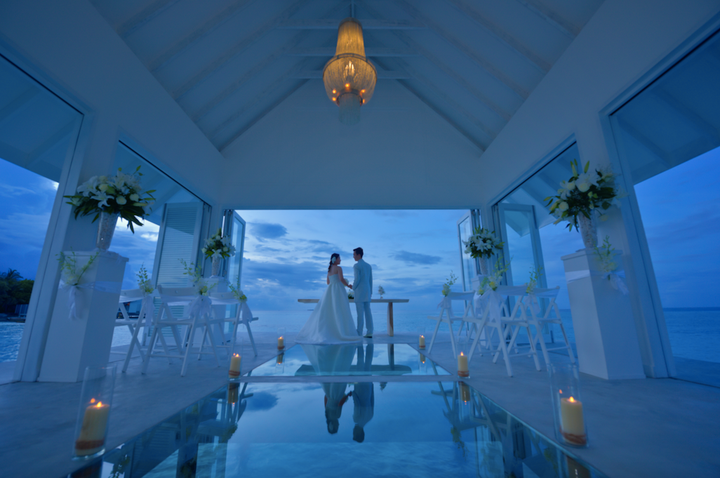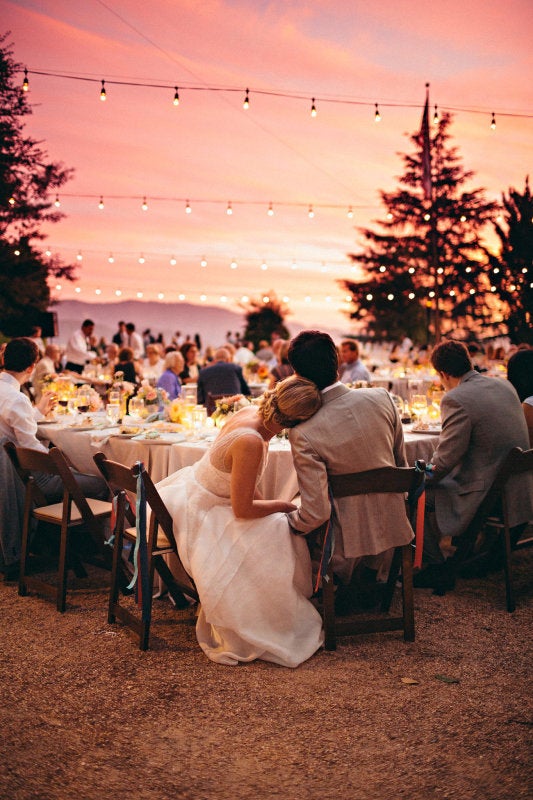 Sunset Wedding Photos
Related