Tennis players at the U.S. Open don't mess around ― on or off the court.
When each competitor is preparing for a match, they have a series of rituals they go through and one of our favorites is when they visit the Julien Farel Style Suite.
As the official hairstylist and only beauty partner of the tournament, Farel's small salon is tucked away in the President's Suite at Arthur Ashe Stadium in Queens, New York and has been pumping out sweet 'dos, manicures/pedicures, facials, and makeup touchups for 10 years now.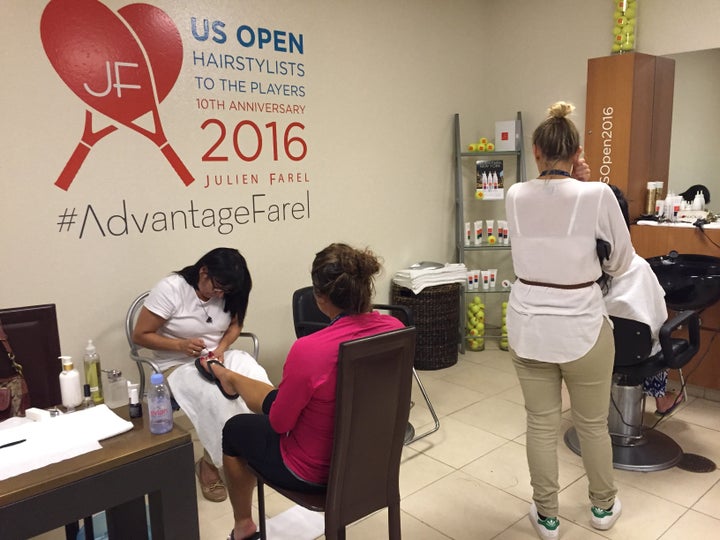 The salon is teensy and extremely unassuming, despite the plethora of services offered to the biggest names in the sport.
They offer dope gel manicures with YSL Nail Lacquer ($23) because there's nothing like a chipped nail to throw off your game. (You won't see Serena getting her nails done there, though. Fun fact: She's a certified nail tech and does her own nails. As if we didn't already think she's a boss...)
There's also a YSL lip bar where pros come in for a quick swipe of color pre-match.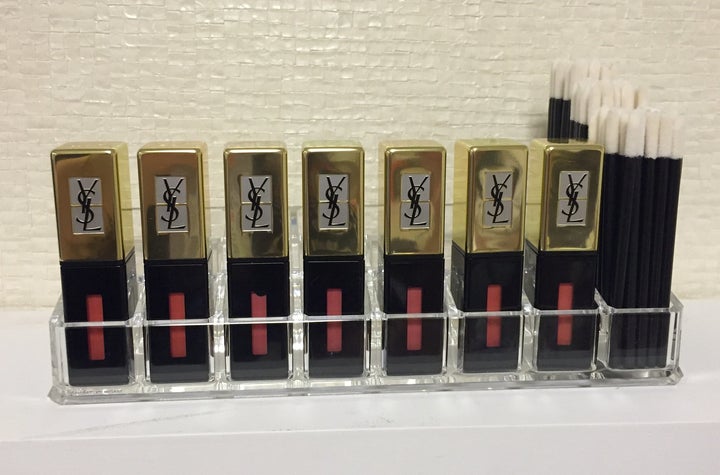 As we looked around the salon, tennis pros were waltzing in and out like it ain't no thang. While getting our hair done, we even spotted Stan Wawrinka, apparently a salon regular ― just hours before he beat Novak Djokovic in the finals.
Popular hairstyles for the women include double dutch braids or a single French one, whereas the men get fresh trims or shaves just before they get going.
Outside of virtually the whole Julien Farel haircare line and YSL, the salon is teeming with Natura Bisse products, primarily because there's an aesthetician on site to provide express facials.
Talk about a fabulous way to wait for your nails to dry.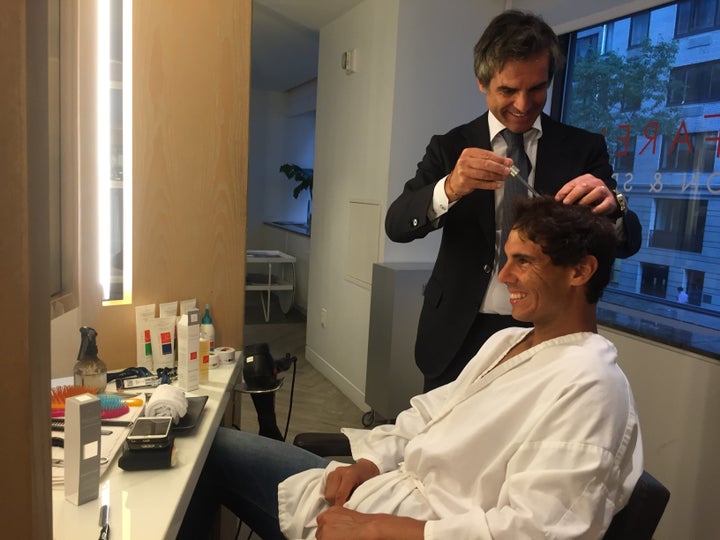 Win or lose, being a tennis player at the U.S. Open is seriously ace.