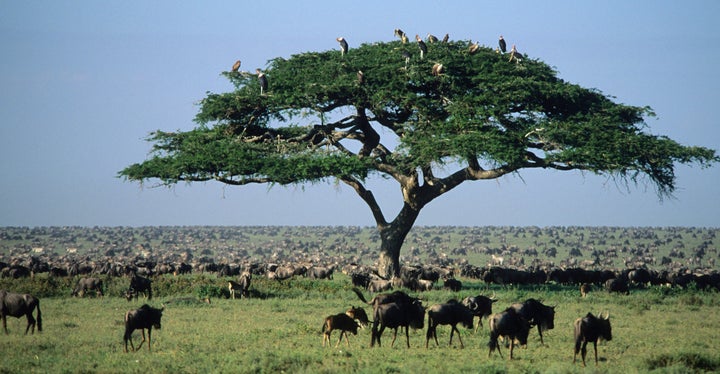 If humans had never existed, the whole world would look strikingly similar to the Serengeti of Africa. There would be lions in America, and elephants and rhinos roaming Europe.
That's the conclusion of a new study that details how human-driven animal extinctions have influenced the distribution and populations of large mammals around the world.
"The study shows that large parts of the world would harbor rich large mammal faunas, as diverse as seen in protected areas of eastern and southern Africa today, if it was not for historic and prehistoric human-driven range losses and extinctions," Dr. Jens-Christian Svenning, a biologist at Aarhus University in Denmark and a co-author of the study, told NBC News.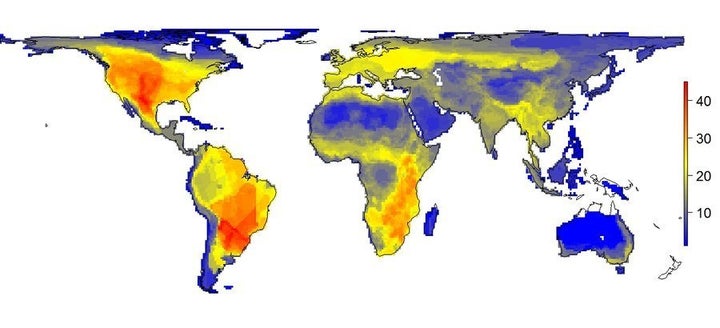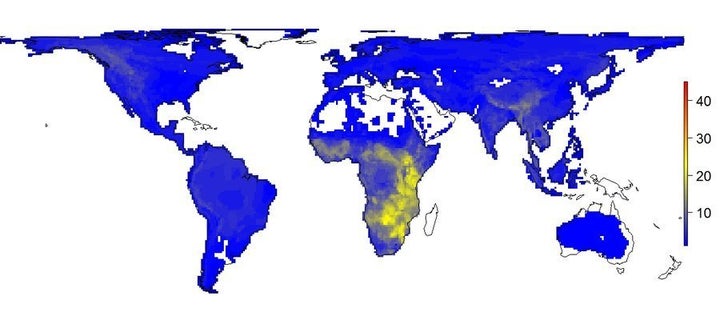 The study was published last Thursday in the journal Diversity and Distributions. The researchers analyzed what the natural distribution of large mammal species would be if not for the impact of humans. 
Based on their most recent analysis, the researchers concluded that sub-Saharan Africa is virtually the only place on Earth with the naturally high diversity and population of large mammals that would be seen elsewhere if not for humans.
"Most safaris today take place in Africa, but under natural circumstances, as many or even more large animals would no doubt have existed in other places," Dr. Søren Faurby, a postdoctoral fellow in bioscience at Aarhus and lead author of the study, said in a press release. "The reason that many safaris target Africa is not because the continent is naturally abnormally rich in species of mammals. Instead it reflects that it's one of the only places where human activities have not yet wiped out most of the large animals."
Calling all HuffPost superfans!
Sign up for membership to become a founding member and help shape HuffPost's next chapter