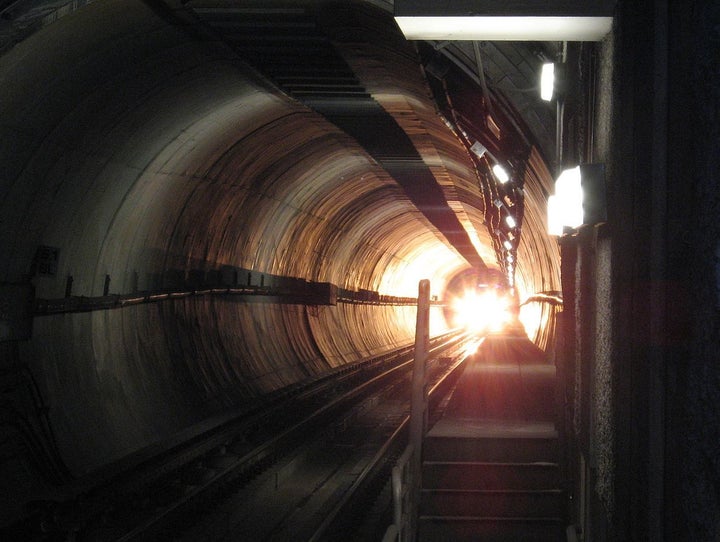 What do Donald Trump's first 100 days feel like? Someone else has doubtless created a list of all that's occurred, but no matter how many details you recall, the entire conglomerate of fiascos carries weight as a single disaster.  In some cases, it's less about what even happened and more about the unfurling plans—there are another 44 months to go.  Time and power are on Trump's side.
Like many people, I have been to marches, attended seminars, responded to emails, joined conference calls, and written to congress people, as well as anyone else who might care to listen. I've joined that nebulous thing: the Resistance.
What do we know about the Resistance?
The work of the Resistance feels like we're playing whack-a-mole. What's it going to be today: A fresh attack on health care, the start of a new war, the deportation of more DACA immigrants, massive trickle-down tax cuts for the rich and corporations—or a hundred other things?
There's too much to do. Friends talk about unsubscribing from selected emails they are getting in order to focus on issues they really care about.  We can't each do it all, so we chose our closest concern, hoping others will pick up the rest.  And we are all prepared to be much more active about our caring than we used to be.  We acknowledge that a lack of participation in the past may have contributed to the demise of the values we share and hold dear, but back then we had a president with whom we shared a basic worldview.  Now he's gone, and we're all in the line of fire.
But we're getting organized.  We've stopped being liberals because that's too wishy-washy and nice.  We're progressives focused on improving the human condition.  My friend who has taken up the Sierra Club as her cause is not just worried about water quality in Florida (although that's an urgent problem), she's working towards addressing climate change as a whole.  I've held most of my focus on women's issues.  Some see health care or education as the main concern, others are centered on regional government and putting thoughtful candidates in place. Admittedly, every time you try limiting yourself you come across something that draws you into a wider or overlapping conflict. Fighting pollution might sound like you could throw it in the Sierra Club basket and hope those folks will take care of things, only to find yourself reflecting on how pollution affects women and families—particularly in underserved areas—and further, bleeds into Black Lives Matter.  In Flint, Michigan, for example, high lead concentrations in municipal tap water most affected poor and low-income African American families. So we can choose our battles but we can't lose sight of the war.
We've stopped being liberals because that's too wishy-washy and nice. We're progressives focused on improving the human condition.
There's a lot of cynicism about marching.  Does anyone in power care? Actually, it seems they do, although how that really plays out remains to be seen. The Women's March on Washington on January 21st made me feel hopeful for the first time since the election and being out there with energetic people who think and act as I do always cheers me up.  We talk to each other on a march, share rides, offer directions, knowing how unlikely it is that we will ever meet again.  It's comradeship and we need it desperately because many of us are new at this or have not done it in a long while.
The problem with whack-a-mole is that we're playing defense. There's no room for a Progressive agenda until we hold a greater share of power. The Arena Summit in Raleigh late last month spoke to this, but that's part of the long game. Meanwhile, we are losing ground every day. Many of Trump's targets focus on social and economic issues we thought to be long ago solved by law or consensus. The right to choose is surely one of those—didn't I fight for that forty years ago?
So we need to be active in setting things up for the round of local, state, and national elections in 2018 and 2020.  To that end, I've been on conference calls with both the ACLU and Ready to Resist, one of the thousands of people on each call. Attendance is impressive and impassioned. Speakers discuss problems and solutions that are in play right as we talk. The calls do not have the immediacy of a march, but they provide a better sense of what can be accomplished now and how to go about that.
We have our victories, and Trump often stumbles, one example being when White House Chief Strategist Stephen Bannon was removed from his seat on the National Security Council.  It was terrifying and historically unprecedented to have Bannon—someone with no government, foreign policy, or intelligence experience, a white supremacist, warmonger, and Islamophobic conspiracy theorist― in charge of our country's national security apparatus.  Now there's Michael Flynn's failure to disclose his payments from foreign governments—Flynn may be out of his job as National Security Advisor, but his Russian connections continue to resonate with a warning for this administration.  Even more satisfying temporary victories were the complete legislative failure of Trump's first attack on the ACA, and the administration's retrenchment on budgetary allocation for its Humpty-Dumpty border wall. We need it all. New issues and rash blustering arise every day: Attempting to threaten the Ninth Circuit Court, indirectly threatening North Korea—by the time you read this the list will be out of date.
The first 100 days feel like we're marching through a long, dark tunnel. We're holding onto our optimism, but there are no jokes about the oncoming train—we already sense its rumble, and we're working hard to get our country to switch tracks.
This blog was previously posted on the Sanity Papers, April 28, 2017. Follow Sanity Papers on Facebook for updates.
REAL LIFE. REAL NEWS. REAL VOICES.
Help us tell more of the stories that matter from voices that too often remain unheard.
BEFORE YOU GO