The Black Panther Party , a militant and revolutionary group that fought for the empowerment of the black community, is arguably often associated with its black male leaders. Meanwhile, the women of the party are often neglected -- and director Stanley Nelson Jr. hopes to change that narrative.
Nelson is the director of a new documentary titled "The Black Panthers: Vanguard of the Revolution," which examines the rise and impact of the Black Panther Party in the 1960s and 1970s. He joined HuffPost Live Tuesday and discussed why it was crucial for him to tell the stories of the women of the movement.
"The Panthers are kind of thought of as these... big strong black men but it was really important for us to talk about the women in the party," Nelson told HuffPost Live host Zerlina Maxwell. "By the early 70s, the majority of the panthers were women and that's not what we think."
In the film, party member Elaine Brown talks about the women working to change that narrative while the party was active.
"The Black Panther Party certainly had a chauvinist tone so we tried to change some of the clear gender roles so that women had guns and men cooked breakfast for children," Brown said.
"Did we overcome it? Of course we didn't. As I like to say we didn't get these brothers from revolutionary heaven."
"The Black Panthers: Vanguard of the Revolution" has played at over two dozen film festivals, including Sundance Film Festival, and is now playing in select cities.
Watch the full HuffPost Live conversation about the new Black Panthers documentary here.
Sign up here for Live Today, HuffPost Live's morning email that will let you know the newsmakers, celebrities and politicians joining us that day and give you the best clips from the day before.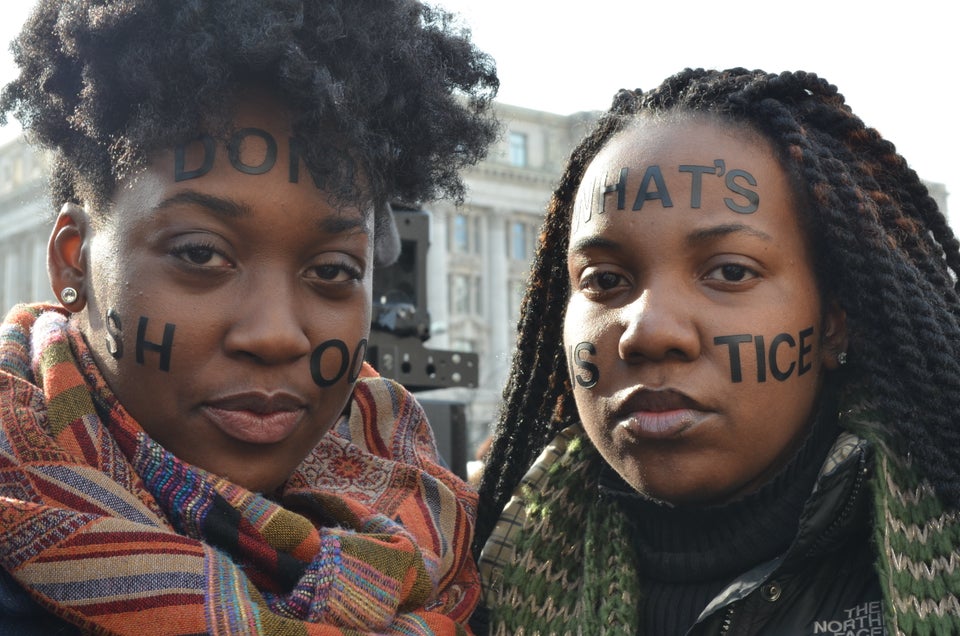 "Black Lives Matter" March