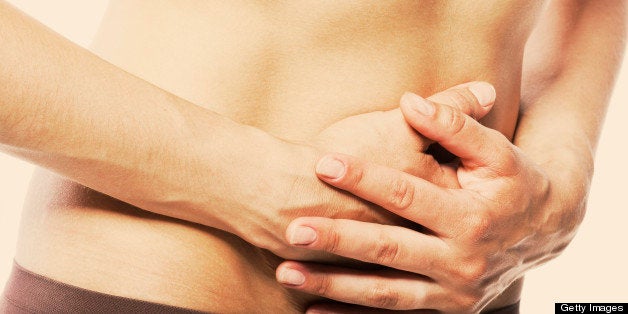 There are three little words in health care that without proper treatment can destroy your family's finances and health. Despite this, the amount of people that have ever heard of the words -- non-healing wounds -- remains astonishingly low.
We are not talking about simple cuts, scrapes, or boo boos. Wound Care is a raw, gritty, extremely visual, and sometimes nauseating field of health care. It is certainly not for the squeamish. At the same time it is the coolest, most visual, and passion filled specialty of healthcare in which to be employed.
The wound care community is a segment of health care specialists that have dedicated their lives to the healing and treatment of non-healing wounds. These people live, sleep, eat, breath, and even dream about wound healing. When they are not doing that, they are posting about it on social media. I know this because I work with these amazing individuals every day at Wound Care Advantage (WCA), a company that runs and manages outpatient wound centers for hospitals. As the director of our S.O.A.R. department it is my job to help educate the nation on the dangers of non-healing wounds. According to the Journal of American Podiatric Medical Association approximately half of the patients that develop a diabetic foot ulcer and up to 74 percent that have a lower leg amputation will die within five years! Worse than that, many of these amputations are preventable!
The same study states that the diabetic foot ulcer and amputation death rate is significantly higher than the five-year death rate of prostate cancer and breast cancer and yet the general public is not aware of the danger of dying from a diabetic wound.
The stakes are extremely high in wound care because a lack of quality care can be completely devastating to both a patient and their family.
The growth factors of diabetes and obesity
Most people don't care about wound care until they have the misfortune of knowing someone with a non-healing wound. Regrettably, as Americans, we are going to encounter an increasing number of friends and family with wound care problems each year. With obesity now reaching an epidemic, it is not surprising that diabetes and obesity are the largest contributing factors for wounds. This recipe for health care disaster starts with obesity, which according to the Trust for America's Health, will grow from 12 percent of the U.S. population in 1990 to a projected 44 percent in 2030. Once obese, a person can quickly develop diabetes. According to the Institute for Alternative Futures, U.S. diabetes rates will grow 64 percent from 32.3 million people in 2010 to a projected 53.1 million people in 2025.
The reality of facing a lower limb amputation
Once a patient has developed diabetes their wounds need professional help to heal. Many patients ignore these wounds out of fear, which can lead to infection and even lower limb amputation. No one is ever prepared to face the reality of a diabetic amputation. According to WebMD somewhere in the world every 30 seconds, a diabetic loses a limb and the amputation rate is 10 times higher in people with diabetes than those without. And yet, according to the American College of Foot and Ankle Surgeons, 85 percent of amputations are said to be preventable.
As wound care specialists, our goal is to never get to the point of amputation. We use advanced treatments like hyperbaric therapy, debridements, and venous ablation to treat and heal our patients.
The cool factor of working in wound care
We have noticed a shift in the cool factor of working in wound care lately. To paraphrase our CEO Mike Comer, wound care is the coolest specialty in health care because we can visually watch a wound close and heal before our own eyes.
In a technology-fueled society where we document what we do every second with our smart phones, it is no coincidence that wound care has gone social. It is for this reason that our company has invested in a social marketing department and video production. Our team recently created a video called "What is Wound Care," to help educate the general public about the dangers of wounds and another video campaign to educate hospitals about the 2 percent Medicare sequester cuts.
Clinicians, physicians, med students, product companies and even patients are using social media to converse, story tell and document all things wound care, which is strengthening the community as it grows.
Why we are passionate about wound healing
When I tell friends that I work in wound care, I get to watch a look on their faces turn from wonderment to confusion to the facial expression that would best describe... eww gross! My hope is that over time all of those "eww gross" looks will add up to people who will be better informed if a family member or friend develops a non-healing wound.
My passion for this specialty is fueled by our team at WCA, made up of some of the most talented individuals that I have ever met. There are many things that make us proud to be in the wound care community. We are leading this specialty of healthcare in the use of technology using our own cloud-based software called eWound to run wound centers both clinically and fiscally for hospitals. We are proud that we are able to create individualized healing plans for each patient with the result of healing most wounds in less than six weeks. We are proud that we are able to drastically cut down health care costs for our hospital partners, which ultimately cuts down costs for the patient. But the common bond for all of our team is that we are able to provide a service for people that is changing and saving lives every day. For myself and for many others on our team, that is when something stops being work and becomes your passion.
Support HuffPost
The Stakes Have Never Been Higher
Related
Popular in the Community