This is a story about a man named Koky Saly. A pretty incredible man with a story that needs to be told. It's a story about overcoming obstacles, the kinds of which most of us will not even face in this lifetime.
From 1975-1979 the Khmer Rouge regime systematically claimed the lives of 2 million Cambodians in what was one of the worst mass murders of the 20th century. Millions of people living in Cambodia's cities were forced to work in the countryside on communal farms. Entire families were disappeared. Communities were scattered. They imprisoned, tortured and killed those the Khmer Rouge deemed educated, targeting some just for wearing glasses. No other regime in history has so successfully and completely waged war on its country's education system and human resources.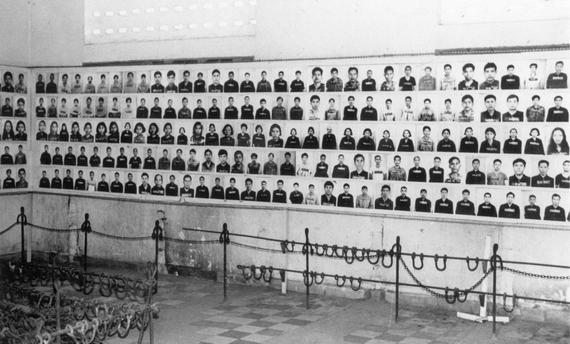 The Toul Sleng Genocide Museum is housed in a former high school that was converted in to the infamous Security Prison 21 (S-21) for the Khmer Rouge.
Koky Saly was born in 1976 during the height of the oppressive rule of the Khmer Rouge. He doesn't remember much from this time and his parents are reluctant to shed too much light, but a sense of fear still lingers. He knows he saw dead bodies. He knows he saw torture. He knows he saw executions.
As an adult he learnt that he was born in Koky Temple, his namesake. At the time the Buddhist temple had been converted into a Cambodian prison camp for mothers and pregnant women. Saly spent the first three years of his life imprisoned behind these walls. At three years of age his family escaped and subsequently trekked three days and three nights across jungle and land riddled with land mines to the Cambodian-Thai border and the safety of a refugee camp.
After two months in the camp, his family was relocated to Australia. Saly grew up in Melbourne, but his connection to the past was always there. He never forgot the kind acts of strangers that had allowed his family to survive the war, from the guard in the prison that on occasion gave his family extra food, to the charity workers that helped them find a new home. Saly's family survived against the odds and it was this realization that inspired him to give back to Cambodia and pay those small acts of kindness forward.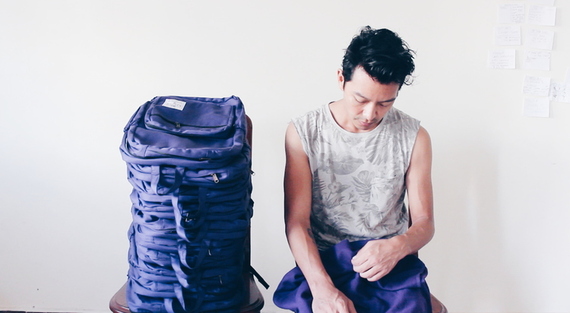 "Beekeeper Parade is just an extension of my spirit. Freedom, happiness, different, finding beauty in the smallest things. And if you know why you're doing something, it is really powerful inside of you."- Koky Saly
Saly, his sister Sophia and some of his closest friends founded Baby Tree Projects in 2007 and to date the organization has helped build five schools in Cambodia. The first of these schools is in Sophy, the village where Saly and his family were imprisoned by the Khmer Rouge. It's poetic justice. It was the school principal and her family in Sophy that saved his family's lives.
Baby Tree Projects is now working with these schools to improve the lives of the children that attend them. But Saly acknowledges that providing these children with a good education is more than just classrooms, pencils, textbooks and good teachers. In a community deeply scarred by the past there are more pressing issues to address.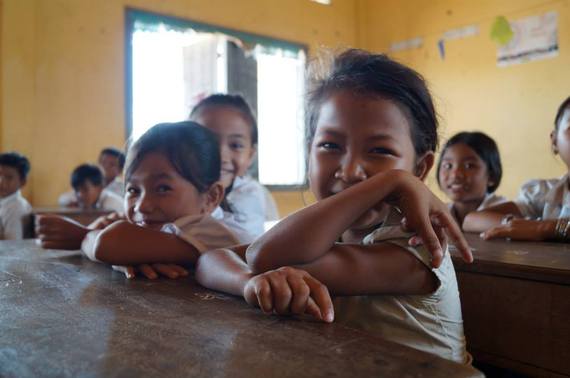 Despite being too young to remember specifics, Saly has suffered from trauma brought on by his experiences of war. Through counseling and talking about his past he and his family have started to heal. Unfortunately most of Cambodia's population have not been afforded this kind of mental health support and this has had a significant impact on families, communities and Cambodian society today.
Through Baby Tree Projects, Saly is determined to work with the communities and schools to encourage healing. "I know they're good people. I know they want to provide a better life for their children. They understand the importance of education," he explains. Saly has worked hard to build trust and now believes the next step will be to talk about the issues the communities face. No easy feat but he has plans. Big wonderful dreamy plans. "We've got a long way to go, meaningful change doesn't happen in one year or two years," points out Saly. "It'll be generations and in my case I believe I'll be working on this for the rest of my life."
Saly realized that he wanted to create a stable source of income for Baby Tree Projects and BeeKeeper Parade was born. BeeKeeper Parade is a social enterprise that makes backpacks from recycled materials at a facility in Cambodia. The idea was conceived in collaboration with his sister Sophia at her hospital bedside during her battle with cervical cancer. Sophia had been Saly's greatest cheerleader. "She had the power to unlock super powers in me," he shares, "and any challenge that we had to overcome in the world, we could never ever face unless we worked on it together."
Sophia sadly passed away in 2012 but in her will she left her brother her car with strict instructions to sell it and use the money to start BeeKeeper Parade. While the loss of his sister and best friend has obviously deeply affected Saly, he is determined to fight on and continue their work. In 2014, Baby Tree Projects opened the Sophia Saly School. The school was built on a beach, a dream of Sophia's, and will be the first recipient of an English language program that is funded by sales from Beekeeper Parade.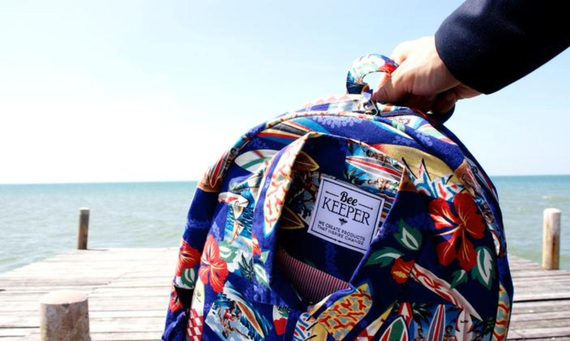 Beekeeper Parade offers a collection of backpacks and iPad covers that are designed to have a positive impact at every stage of production. Around the world millions of tonnes of textiles end up in landfill every year and to address this issue, Beekeeper Parade sources high quality discarded materials and shirts from Phnom Penh. Manufacturing is done at a production house in Cambodia, creating jobs and generating income for local people. Saly is adamant that workers are treated and paid fairly.
Despite overcoming floods at their production house in Cambodia, sourcing problems and staffing issues in the first few months of starting production Saly remains strong, "If you know why you're doing something it is really powerful inside of you." Saly has integrated the values of happiness, freedom, difference, humor and finding beauty in the smallest things into every aspect of what he and his business does. "Beekeeper Parade is just an extension of my spirit," he says. The values have been greatly influenced by Saly's past and he passionately lives by them. As he puts it, "Don't be a shit talker. If you say it, do it and be it."
"I love Harry Potter because he's part of a magical world I think is real. Not magic and shooting potions and stuff, but I feel like even our existence is magical." - Koky Saly
As well as the English language program, Saly plans to use Beekeeper Parade to fund a solar energy project in the school communities. Students are currently using dangerous kerosene lamps to study and solar energy would provide a clean and more efficient solution to this problem, allowing the children to study for a couple of extra hours every night. Saly plans to launch both of these initiatives in 2016 and is excited about their potential impact on the community.
When asked who in the world he would most like to see wearing a BeeKeeper Parade backpack, Saly laughs and points to Harry Potter. He explains that the world of Harry Potter reminds him of the magical world he used to imagine as a child to escape difficult times. "Those bars and those four walls had nothing on my imagination." And so it appears the future of his work, Baby Tree Projects and BeeKeeper Parade is pretty limitless, too.
- By Megan O'Malley, Community Manager, JUST
Related