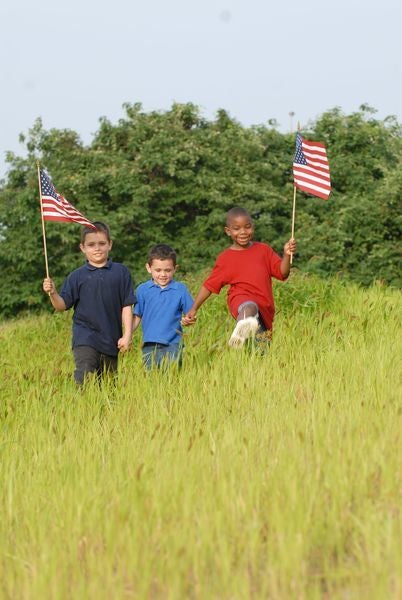 The 4th of July, of all our national holidays, should be a time time when we can come together as Americans to celebrate our country, our legacy of democracy, and what we all share as a people. And yet our badly frayed relationships, fueled by polarized discourse and the endless political chatter on our TV screens and mobile devices, constantly reinforces and highlights the things that divide us. Independence Day is a welcome opportunity to set aside the rhetoric and for all Americans, irrespective of our differences, to appreciate the place we all call home.
Indeed, America's physical landscape, from sea to shining sea, binds us together as assuredly as the American Dream. And our public lands ― our national parks, forests, wilderness areas and wildlife refuges – are a source of universal pride, admiration, and the envy of the world. These timeless and majestic natural wonders and places where our history was made are living, breathing testaments to the greatness of our nation and wisdom of our forefathers. They are also the common ground that all Americans value and honor regardless of where they come from, where they live or how they vote.
The geysers and wildlife of Yellowstone; the breathtaking majesty of the Grand Canyon, Acadia's mountains and rocky shorelines, and the swamps of the Everglades are great examples of the American Commons, where all are welcome. The battlefields at Lexington and Gettysburg; Old North Church, Martin Luther King Jr's home and the Flight 93 monument – America's story is worth telling in perpetuity. Is there anything more democratic and all-American – totally without class connotations - than our National Parks? And the sight of Winnebagos, fishing boats, and tents; the aroma of campfires and s'mores melting and the sound of camp songs under the stars, gives me comfort in knowing that with each new family memory created, the lessons we can learn from nature and history and being together in America's iconic places are being passed down to the next generation.
The great writer Wallace Stegner said, "National parks are the best idea we ever had. Absolutely American, absolutely democratic, they reflect us at our best rather than our worst." He's right.
Owned by all of us, accessible to everyone, the birthright of every American citizen, our national parks, and all of our public lands, are unique in world history. No other nation has ever protected so much for so many. This incredible inheritance, our shared love of the great outdoors, and our sense of faithful stewardship for our public lands is a rare and valuable source of national unity and an example of the common ground we are desperate to find in our public dialogue.
The recognition that our public lands are a work in progress, a shared responsibility that we must expand, protect and maintain, is embodied in a more than 50-year old federal program, the Land and Water Conservation Fund (LWCF). Some have called it "the most important conservation law that nobody's ever heard of." But despite its low-profile and high-impact, the Trump Administration's budget has targeted this wildly successful program for elimination. Killing off LWCF, or starving it of funding, would put our national parks, forests and wildlife refuges in jeopardy of commercial development and exploitation. On this point, the American people are united in opposition.
The Land and Water Conservation Fund was established to protect and preserve America's best idea. It is a simple concept: reinvest the royalties from offshore oil and gas drilling to permanently conserve two of our most precious resources: land and water.
What is most impressive is that the program does not use taxpayer dollars. It is funded entirely from payments oil and gas drillers make to the government; using the money from depleting one natural resource to protect our shared outdoor heritage in all 50 states. The mechanism that balances resource extraction with resource protection should have kept LWCF safe from political tampering. But such is not the case.
Without this landmark conservation program, our parks will be under the constant threat of development. There are many privately owned tracts of land inside the boundaries of our national parks that developers could despoil with monstrous eyesores. We owe it to future generations to leave our parks and public lands better than we found them. LWCF is our most important tool to ensure that happens.
We're working to permanently and fully fund the Land and Water Conservation Fund but we won't succeed in seeing this fully funded without your membership support. Become a member today and help save our public lands.
And as we celebrate Independence Day, let us remind ourselves of the ties that bind us to each other, and how our parks and public lands – protected by programs like LWCF – are a source of national pride, patriotism and a demonstration of our unity and shared American values.
Related
Popular in the Community