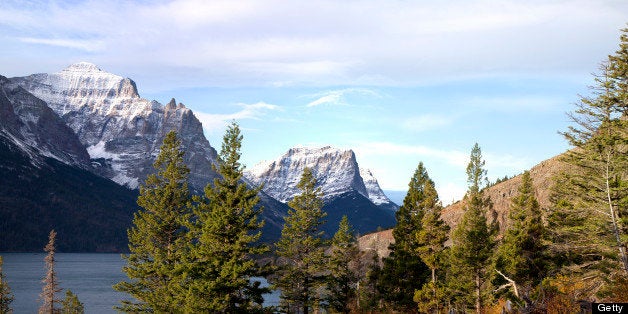 Our global climate is warming due to the unprecedented amounts of carbon dioxide we are emitting through the combustion of fossil fuels. I have seen the impact of this firsthand in the degradation of coral reefs and the retreat of glaciers around the world.

The combustion of coal is one of the worst greenhouse gas emitters of any fossil fuel. The efforts of the Obama Administration and some members of Congress to tackle climate change are undermined by the government's own role in the mining of coal on public lands. The Bureau of Land Management, which is part of the Department of the Interior, is responsible for leasing public land for the mining of coal, oil and natural gas. The Bureau of Land Management's coal leasing program alone accounts for over 40 percent of all the coal mined in our country.

As the Government Accountability Office has documented, the Bureau of Land Management is not ensuring that the coal industry pays fair market value for coal mined on our public lands, which subsidizes coal industry profits at taxpayer expense. The coal industry is working to increase the export of U.S coal as its major source of growth.Exporting subsidized coal compounds the offense, benefitting coal companies, and foreign polluters -- everyone except the American people.
The leasing of coal from federal lands undermines President Obama's climate policy goals. We have no comprehensive understanding of the air pollution and climate impact of the federal coal-leasing program because the Bureau of Land Management has failed to analyze the available data for more than three decades. In fact, the Interior Department continues to manage the federal coal-leasing program as if we have learned nothing since the comprehensive programmatic environmental impact statement conducted in 1979. The National Environmental Policy Act requires such a reexamination.

That is why I have joined Friends of the Earth and the Western Organization of Resource Councils to support litigation to direct the Department of the Interior to conduct a long-needed review of its coal-leasing program and determine what changes to the program are required to comply with the law.

Such a review should consider alternative policies that would address the full environmental effects of the federal coal-leasing program. This is a necessary step to wean us off fossil fuels to cleaner energy sources over the next several decades.

In 1979, the Bureau of Land Management identified the risk that its coal-leasing program could contribute to climate change. For the last three decades, the Bureau of Land Management has ignored the mounting data that greenhouse gas emissions are fundamentally changing our earth and our lives for the worse. It is time for our government leaders to make informed decisions on how to best manage our public resources to meet our nation's energy needs.
Related