WASHINGTON -- Members of the New York City Council are weighing a number of bills that could change the way police treat civilians like Eric Garner, an unarmed black man who died shortly after he was forced to the ground and put in a chokehold by a New York City police officer in July. A grand jury voted not to indict the officer on Wednesday.
One bill, introduced by Councilman Rory Lancman last month, makes it illegal to use a chokehold that "limits or cuts off either the flow of air by compressing the windpipe, or the flow of blood." The legislation would make such a chokehold a misdemeanor crime punishable by imprisonment of up to a year, a fine up to $2,500, or both. Currently, the New York City Police Department has a departmental policy that prohibits chokeholds, but this legislation would go further by imposing legal penalties.
"If there was this deterrent of it being actually illegal under the eyes of the law, then the officer may not have escalated things to that level, in putting Eric Garner in a chokehold," said Ari Saati, a spokesman for Lancman.
The bill does not currently have majority support and it faces a further obstacle: New York City Mayor Bill de Blasio has said he doesn't support it. He told The New York Daily News in November, "I don't think it should be made a matter of a legal prohibition; I think it should be handled by department policy."
Lancman introduced another bill last month requiring that police officers only use injurious physical force as is "proportionately necessary to protect themselves or others from the threat of harm or death, which they perceive to be imminent." In video footage of Garner's death, the large man, who had been suspected of illegally selling cigarettes, is seen going limp after telling officers, "I can't breathe."
Another pending bill would require the police department to publish on its website "summaries of all use of force incidents on an ongoing basis," and to "make such summaries available no later than thirty days after each use of force incident is resolved."
There is also a pair of bills before the Council, known collectively as "The Right to Know Act." The legislation seeks to change the way police officers interact with the public, specifically the NYPD's controversial stop-and-frisk policies, by making it easier for citizens to exercise their rights. For instance, the bills would require police officers conducting warrantless searches to tell the individuals that they have a right not to be searched. Officers would then have to create an audio or signed written record indicating consent to the search. In addition, police would be required to give a business card to people they stop if there is no arrest or summons.
Johanna Miller, the advocacy director at the New York Civil Liberties Union, which supports the Right to Know Act, said that it's "hard to predict" the effect the legislation would have had on Garner's case specifically. Still, Miller said, "To the extent that Eric Garner is the result of a situation that was unnecessarily escalated because a police officer felt challenged in his authority, these bills go right to the heart of that situation."
Councilman Ritchie Torres, who co-sponsored the Right To Know Act, said the legislation is quickly reaching the threshold of a majority, but noted that de Blasio has "struck a measured tone" on the bill. He told The Huffington Post, "The lesson of the Eric Garner case is that there is no accountability in the day-to-day interactions between police and civilians."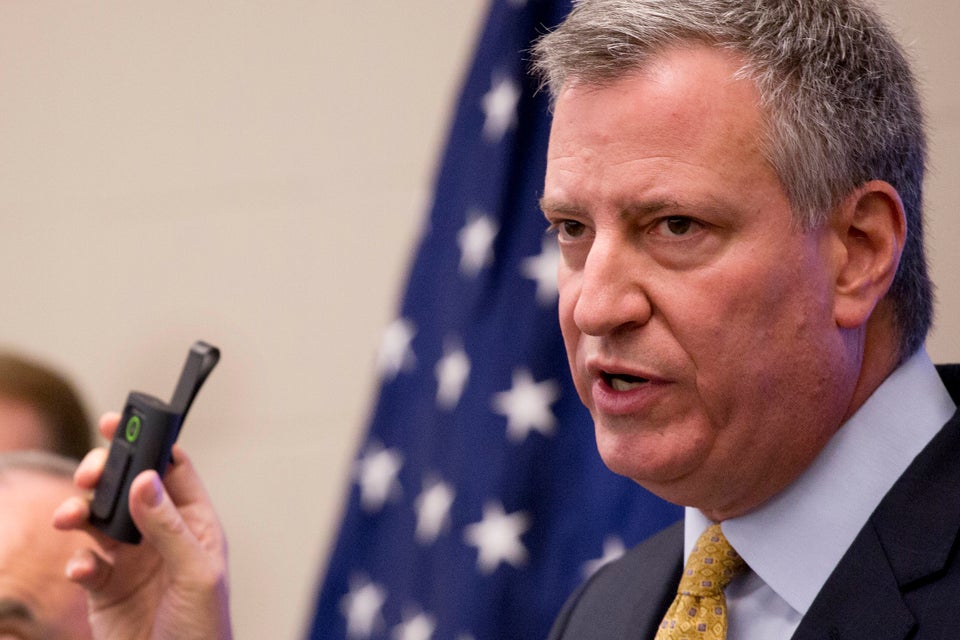 Politicians React To Eric Garner Grand Jury Decision