There are tons of classic birthday party themes for kids, but this little boy in Michigan got a little more creative with his celebration.
Carter rang in his fourth birthday with a Geico-themed party, complete with Geico centerpieces, pinwheels, signs and other decor. And of course, "The Gecko" was well represented.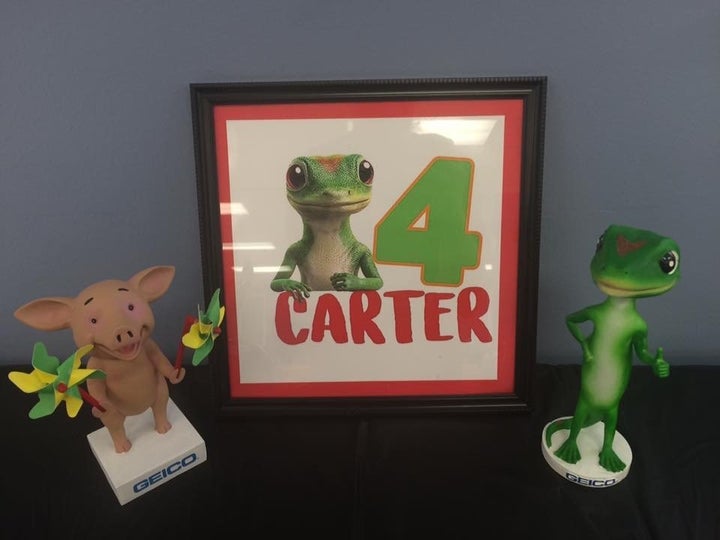 Carter has autism and has been "mesmerized" by Geico icons like The Gecko and Maxwell the Pig since he was just 2 years old, his mom Chivon told HuffPost.
"At almost the same time that Carter was beginning to develop speech, he would notice the Geico commercials whenever they were aired on TV and seemed to really enjoy the images," she explained. "The repetition and frequency of the commercials gave Carter the opportunity to 'parrot' some of the word sounds he was hearing (there was no concept understanding at that point prior to formal therapy). He started talking about 'Geico insurance' and 'switching to Geico' and never stopped."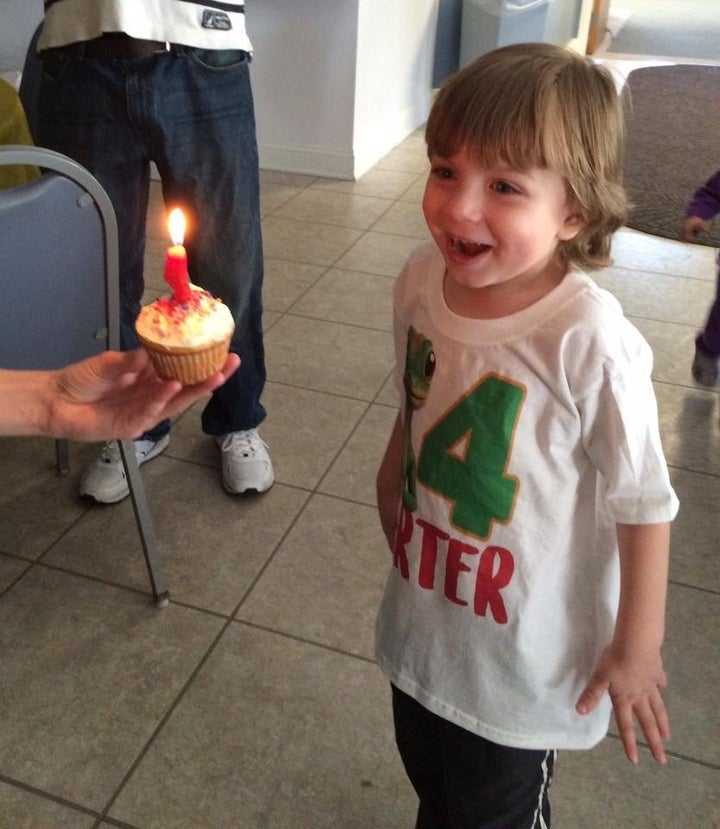 So, when it came time to plan Carter's fourth birthday party, the theme was a no-brainer. Chivon and her mother planned the celebration and incorporated The Gecko, Maxwell and the tagline "it's what you do" into the decorations.
Chivon said her family loves to throw parties, especially unique birthday parties for Carter and his 13-year-old brother. "It gives us a chance to honor Carter and embrace the things that bring him joy," she told HuffPost.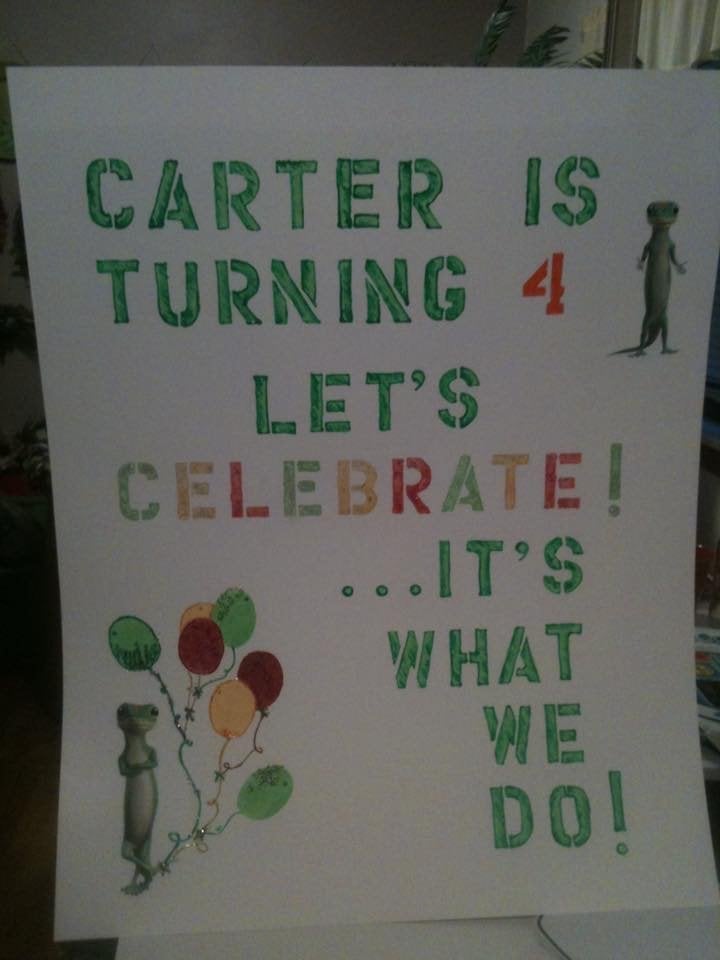 The Geico-themed party took place at a local recreational center and was a big hit with the kids and grown-ups alike.
"Our adult guests seemed especially tickled by the Geico theme, and gave us some great compliments for originality, table decorations, games for the children, etc," Chivon said. "The children, many from Carter's specialized therapy classes, seemed to truly enjoy themselves."
However, she added, "Since none of the children were old enough to drive, I doubt they gave Geico a second thought."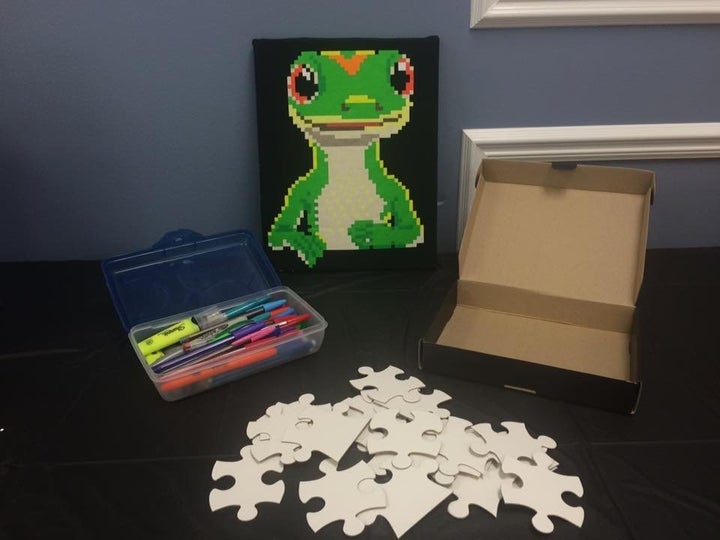 The party was fitting for a special kid like Carter, Chivon said.
"Carter is intelligent, creative, unique, energetic, unpredictable, emotional, loving, and frustrating," she explained. "No two days in his life (or ours) are alike. Transitions, changes, challenges and spontaneous events can make the days unbelievably difficult for Carter to navigate. However, he gets up every morning with a smile on his little face, fascinated and distracted by all he sees."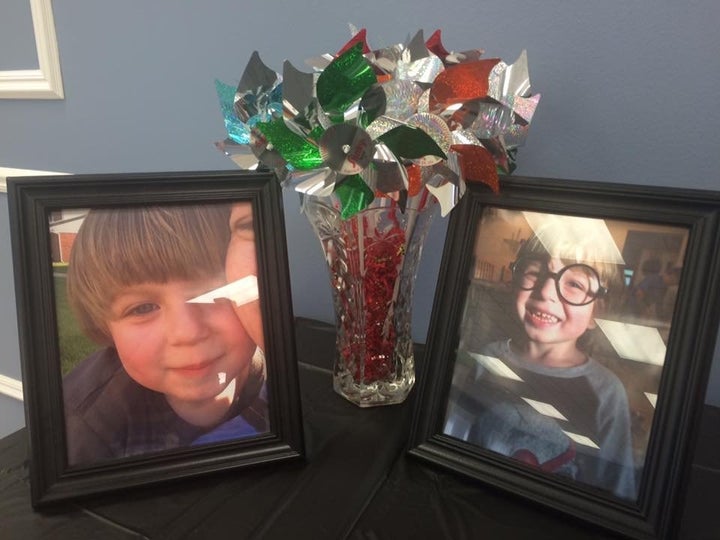 Although raising Carter has been a "wild ride," Chivon is grateful for what she's learned from him. The mom sometimes struggles emotionally and financially, as Carter requires multiple therapies throughout the week. But she said she's lucky to have support from her own mother and her son's therapists.
"I wouldn't change Carter for the world, but I'd love to change the world for Carter," she noted.
Chivon hopes that people who read about Carter's Geico party feel inspired to "embrace the unconventional." Said the mom, "It's OK to take a walk on the wild side and enjoy your creative spirit. Raising a child on the spectrum is about as unconventional as our lives can be. But different is not less ― our differences are what truly allow us to stand out and shine! "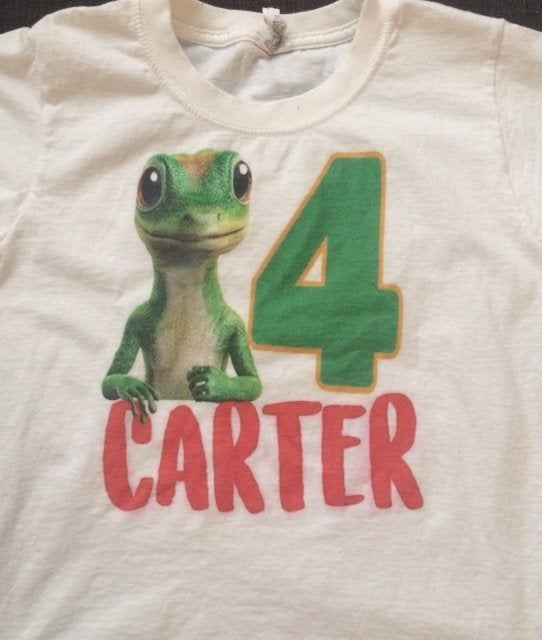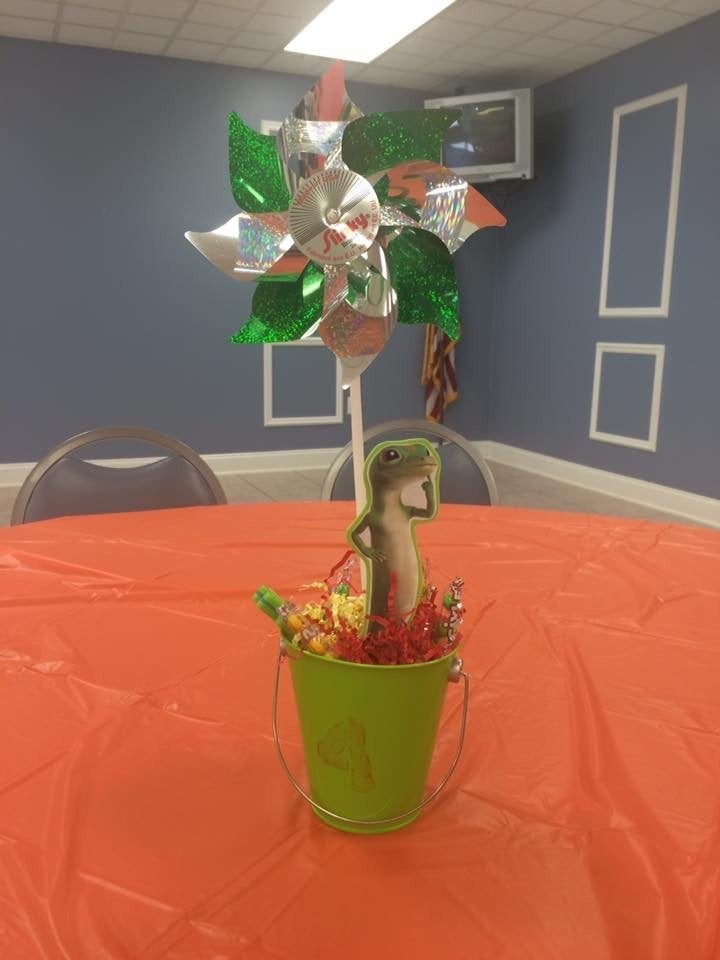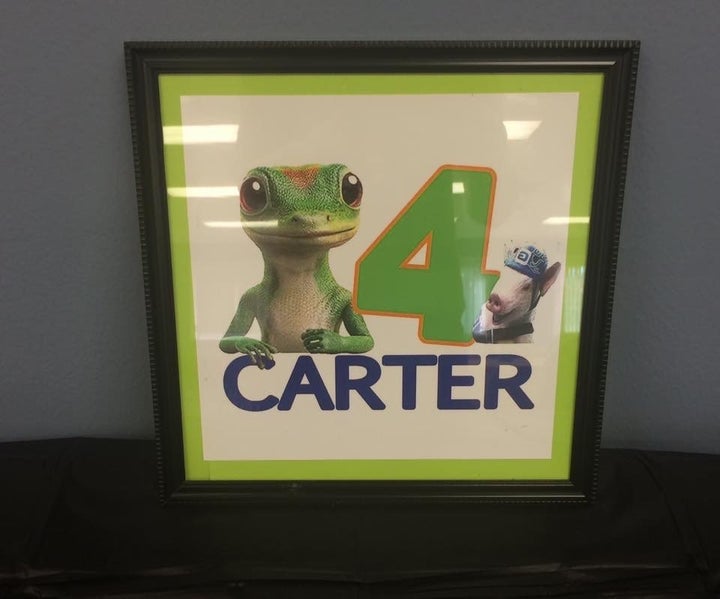 Related