The adorable 2-year-old was just blown away ― almost literally ― earlier this month while watching a motorbike race in England. The wide-eyed toddler couldn't contain his excitement whenever a bike zoomed by him at the British Grand Prix MotoGP on Sept. 4.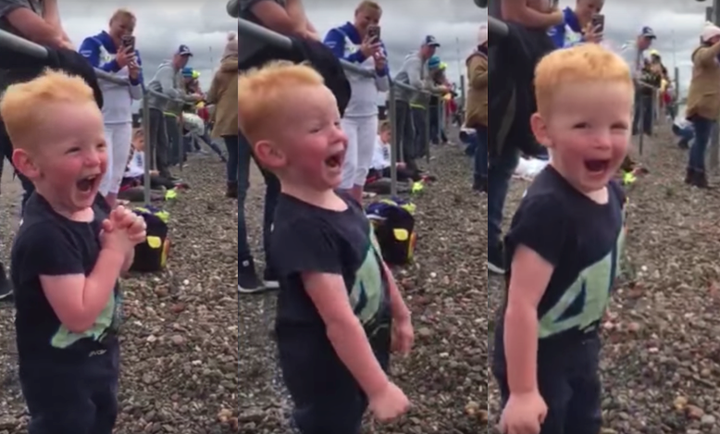 "He loved the bikes doing that and every time his reaction was the same, his reaction was brilliant," his father, Daniel Cox, told London's Mirror.
"As soon as we got out the car, he was excited and saying, 'bikes mummy' and he could hear them," added Logan's mom, Kristy. "We have never seen him get that excited about anything so we wanted to capture it on video and take lots of pictures."
It's safe to say that Logan's a fan.
CORRECTION: An earlier version of this story incorrectly stated that the event was a motocross race that was held in Wales. The event was a motorcycle race, that was held at the Silverstone Circuit in England.