When a Missouri mom named Rebecca asked her daughter, Audrey, how she'd like to celebrate her third birthday, the toddler had only one theme in mind: "poop."
"For months, every time we mentioned her party, Audrey requested 'poop balloons and a poop cake,'" Rebecca told The Huffington Post. "I tried suggesting other themes, but she always insisted on poop."
Ultimately, she and her husband decided to "embrace the weird" and give Audrey the party she wanted.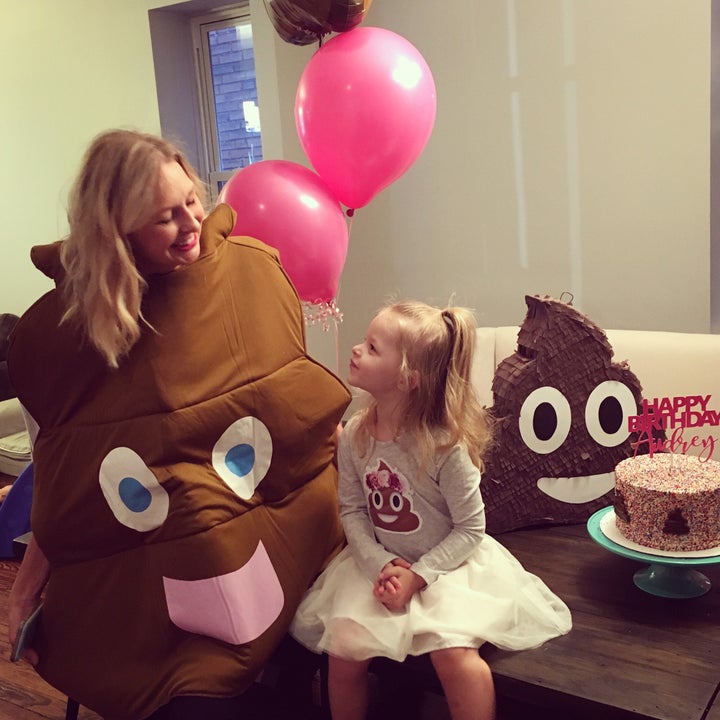 The unconventional party took place in October at the family's home in St. Louis.
The guests played "pin the poop," enjoyed a poop emoji-shaped piñata filled with Tootsie Rolls and Hershey's Kisses, and received whoopee cushion favors. Rebecca even dressed in a poop costume.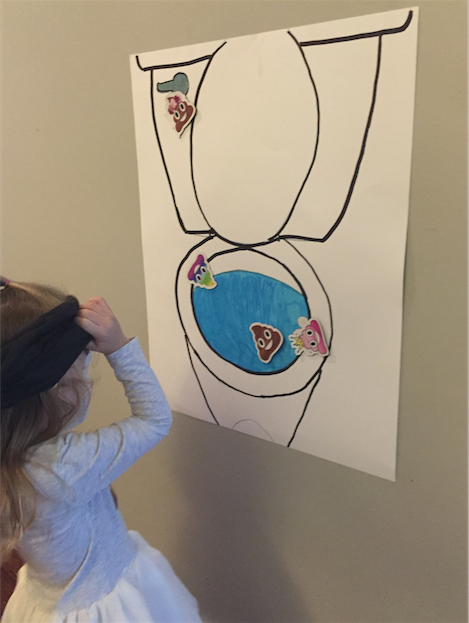 The mom said everyone loved the party and thought it was hilarious. "I expected the grandparents to question it, but they all just laughed when I told them," she added.
Rebecca believes the birthday party embodied her daughter in many ways. "Audrey is definitely her own person," she explained. "I hope she always has the confidence she has now. She is so funny and the best big sister."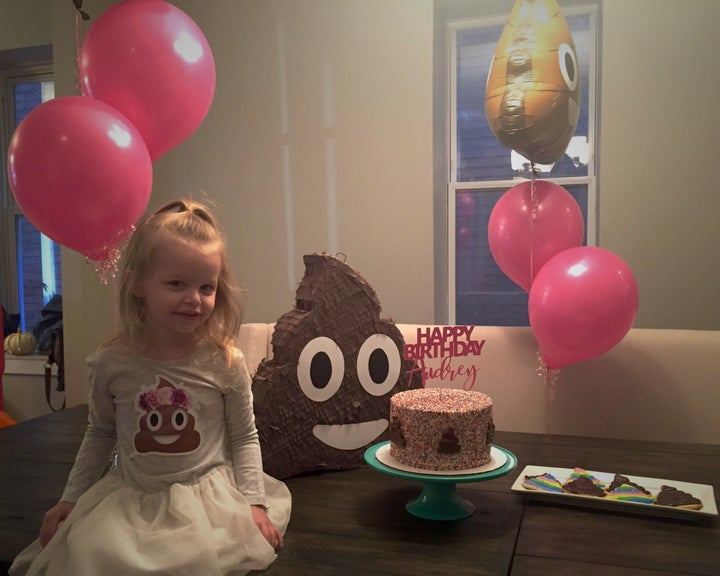 Rebecca hopes Audrey's party can inspire other parents in the throes of birthday planning.
"I feel like in this time of Facebook and Pinterest, we sometimes get caught up in trying to impress other adults," she said. "This party wasn't for me, it was for Audrey. I love that we will look back at pictures, and it will represent her at 3 ― my funny and quirky little girl."
Keep scrolling for more photos of Audrey's "poop"-themed third birthday party.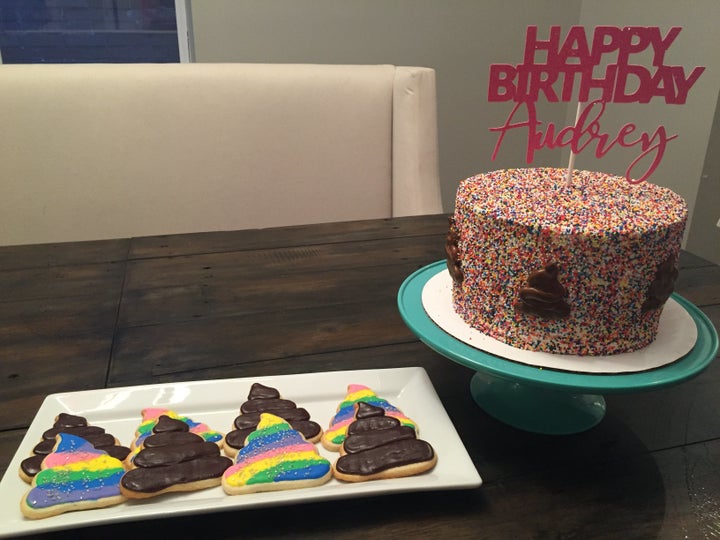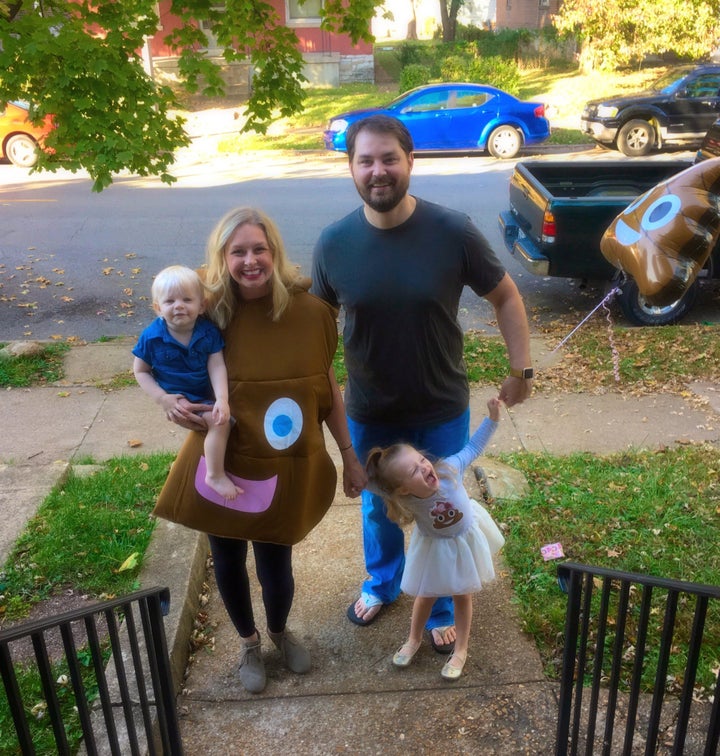 Related
Before You Go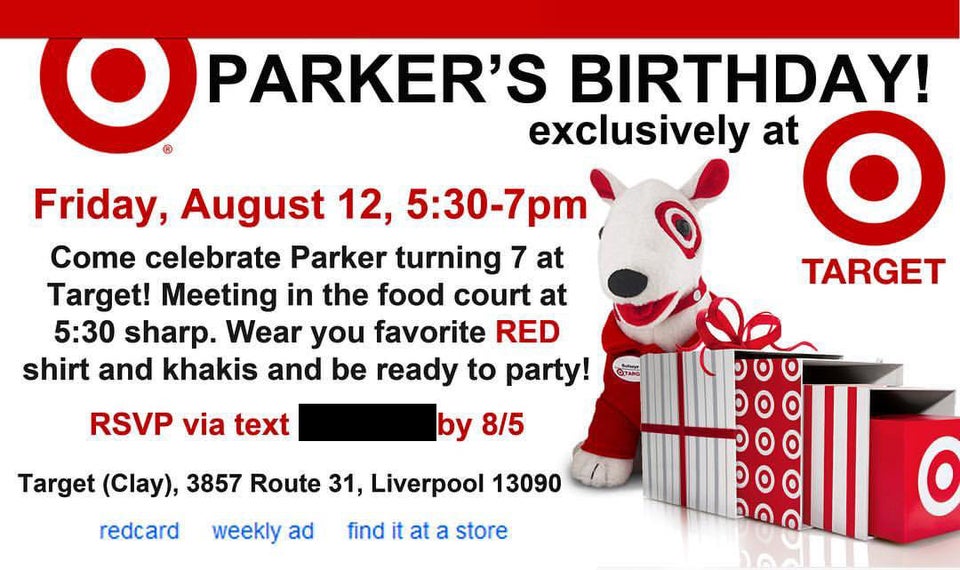 This Kid Loves Target So Much He Had His Birthday Party There