Justin Lebon and Michal Ott have been dating for four years. Two Christmases in a row, Michal thought Justin might propose -- but he didn't.
On Christmas morning 2014, Justin more than made up for that when he popped the question with a custom-made Monopoly board -- Michal's favorite game -- tailoring the different spaces and cards to their love story.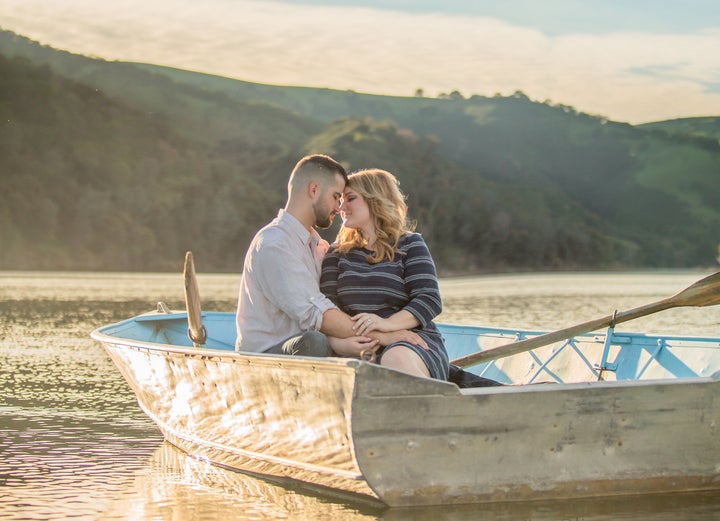 "As soon as she opened the corner, she was like, 'Oh my god. It's Monopoly. No f-ing way,'" Justin told The Huffington Post. "I knew how much she loved the original."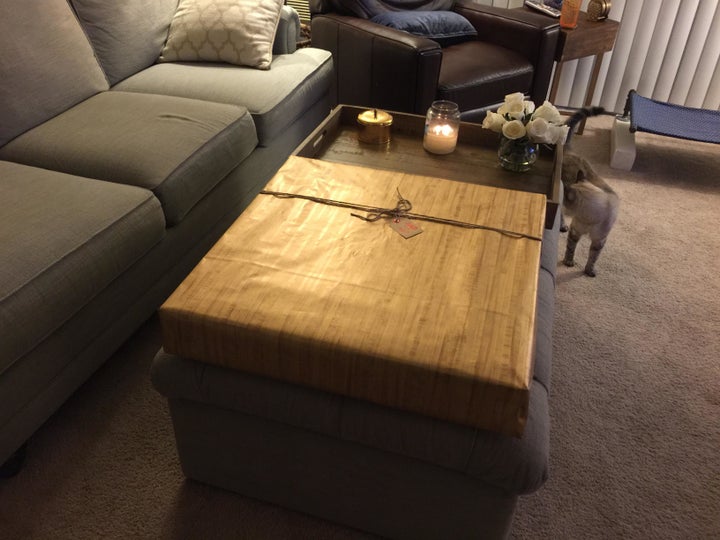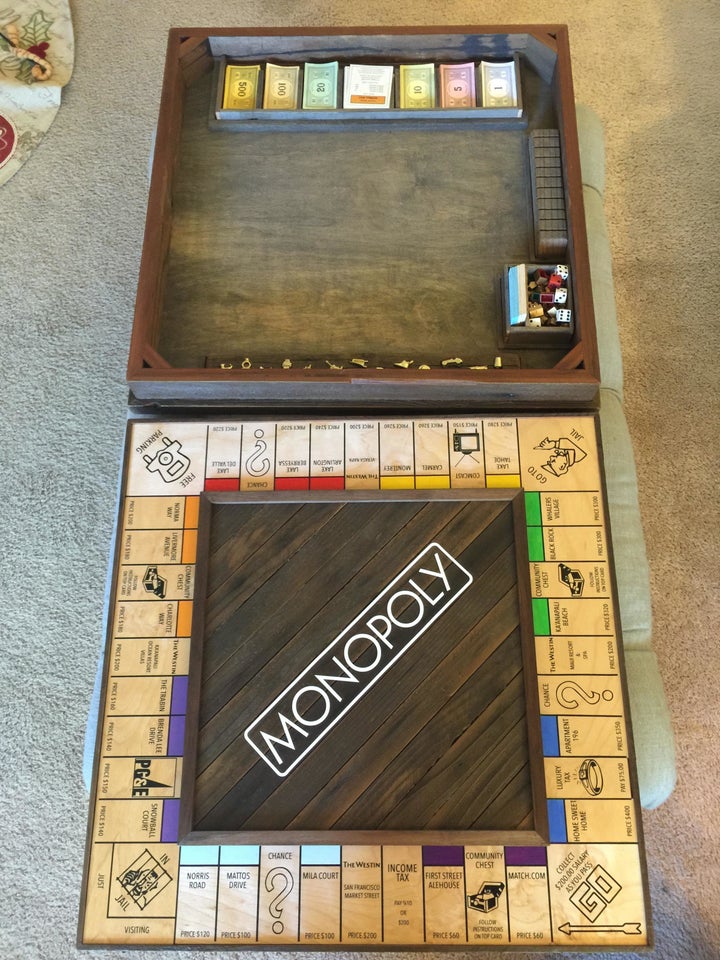 "I gave her the tour [around the board] from start to finish because she was jumping all over the place looking at it," he said. "Match.com is where it starts, the first date was the very next spot, and they go in order from there."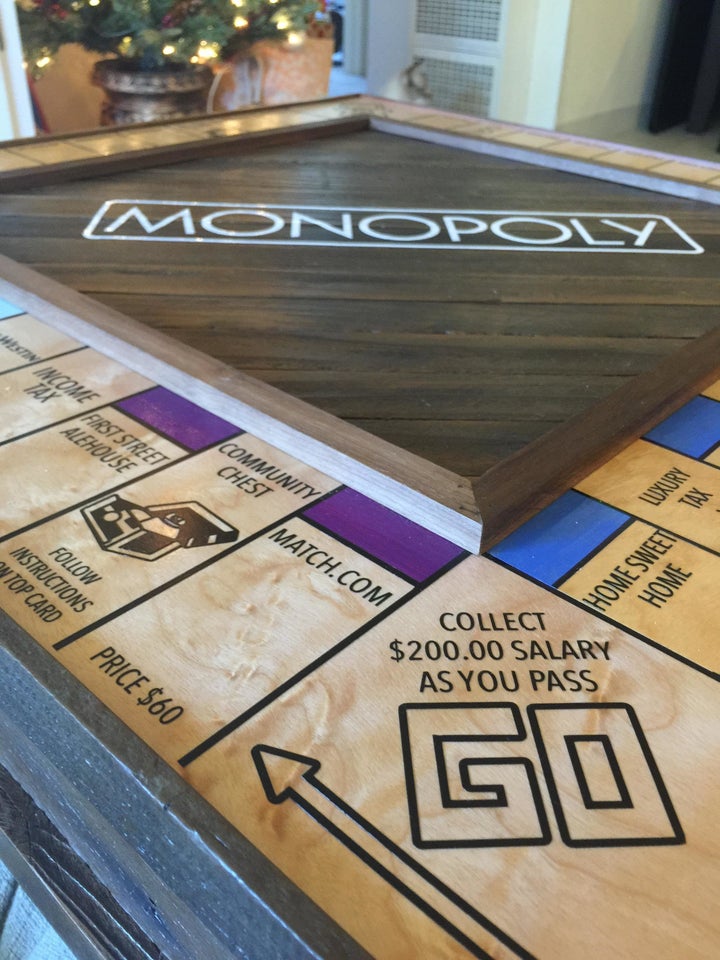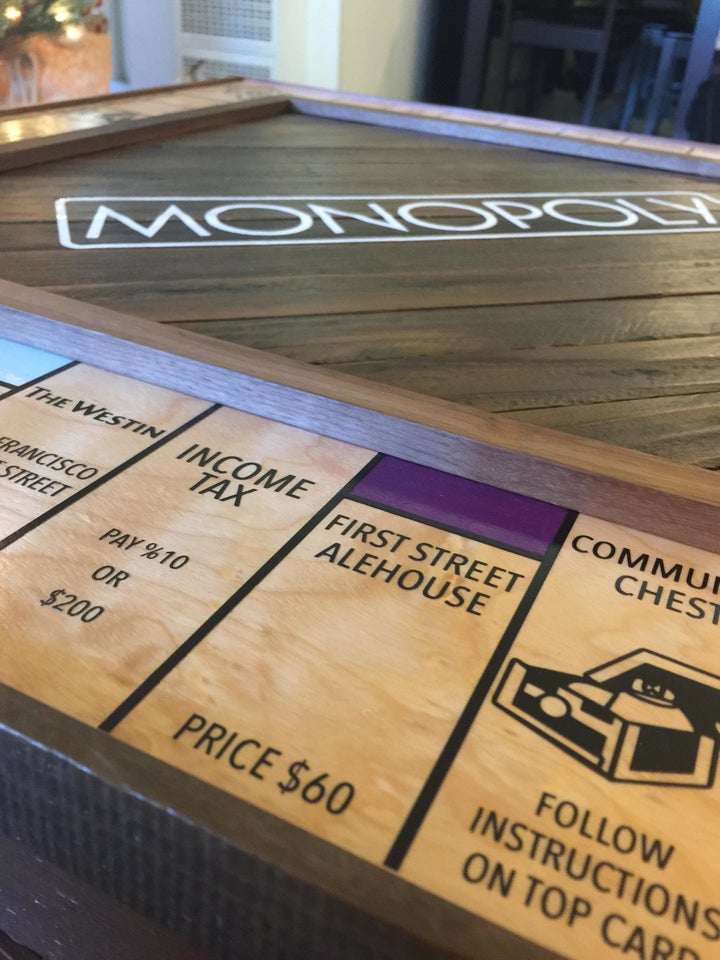 He also included different streets they've lived on and the locations of some of their favorite vacation spots.
Fun fact: The pair actually lived on the same street for a number of years when they were growing up in Fremont, California. But because they were four years apart in school, they didn't figure that out until much, much later when they connected on Match.com.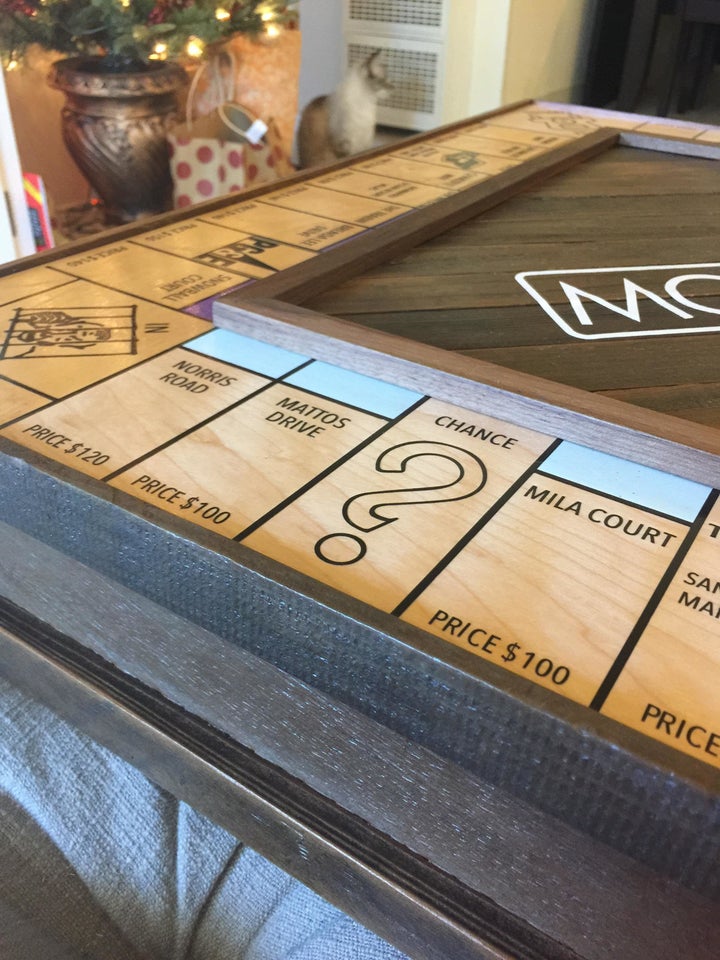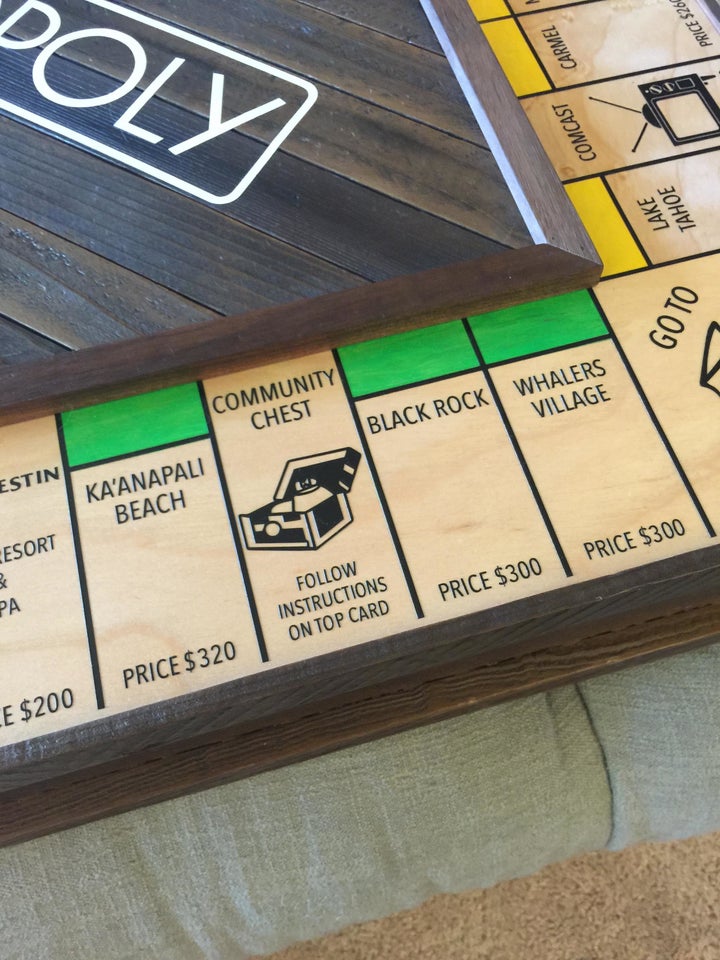 After the initial Christmas morning excitement, Justin and Michal played a round of the game. She rolled first, not knowing that her boyfriend had rigged the dice so only sevens could be rolled.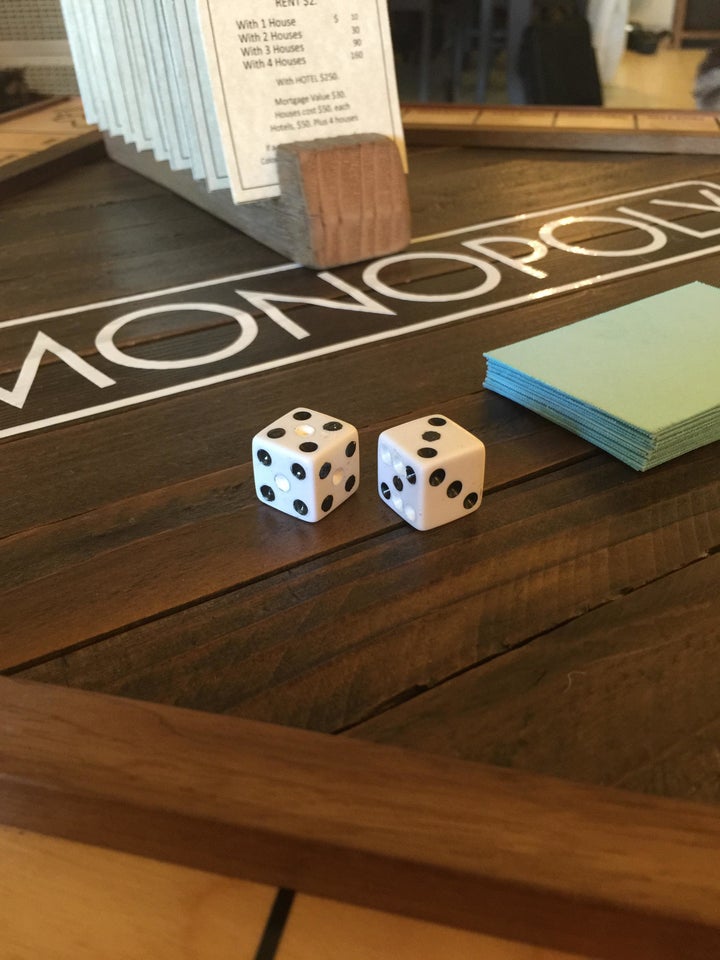 She landed on "Chance" -- just as Justin intended -- and picked up the special proposal card that he had stealthily placed on the top of the deck.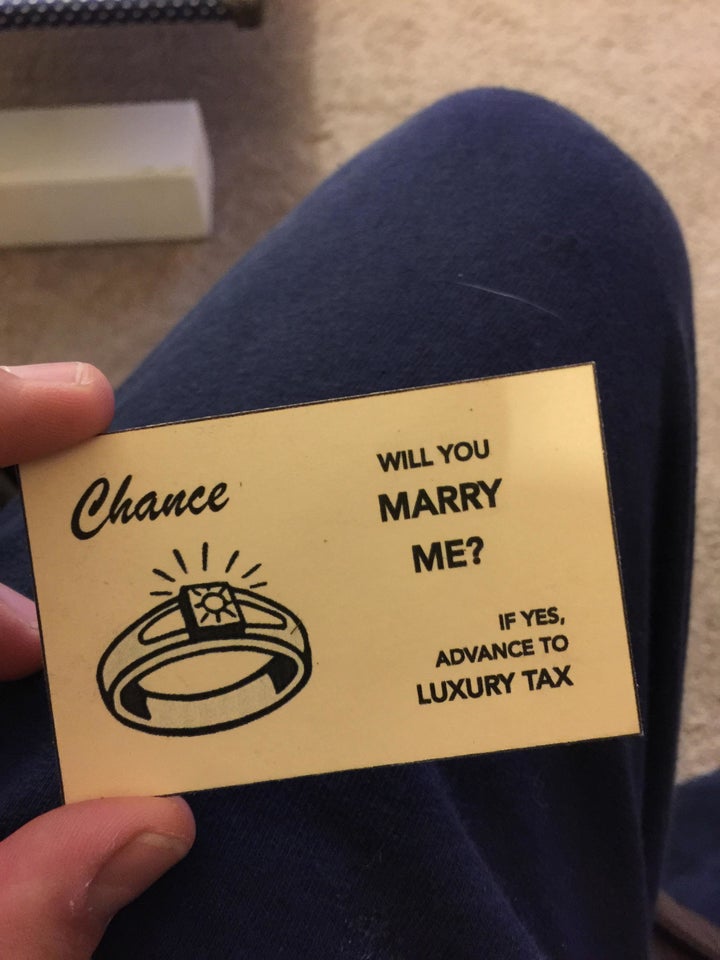 Per the card's instructions, she then headed to the "Luxury Tax" space. That's when Justin got down on one knee and said those magical words. But when he reached into his pocket, he pulled out a wire key instead of a ring box.
"She was super confused," he told HuffPost. "I asked if she could help me with something really cool and she said yes. And that's when I popped open the trap door. And it was just like, 'Holy sh*t. You thought of everything.'"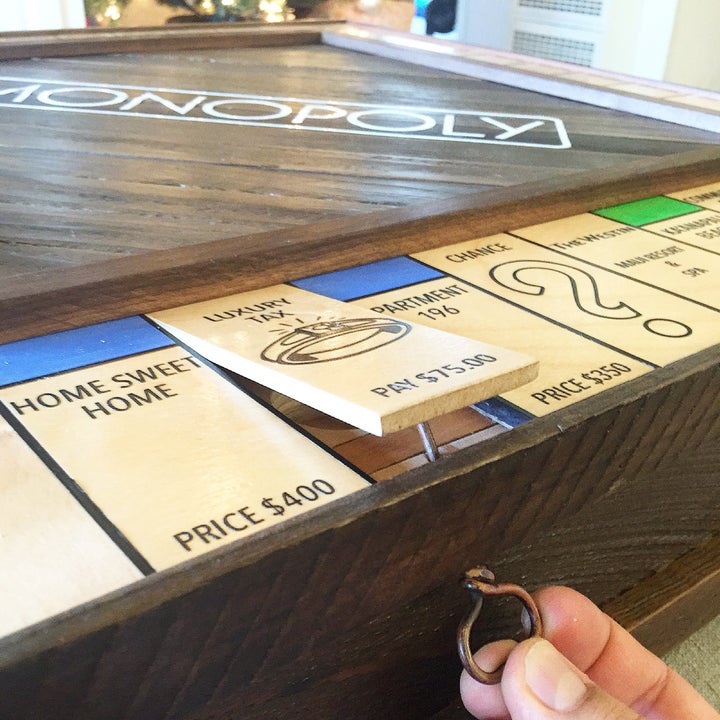 "By the time I was done, she was sobbing," he added.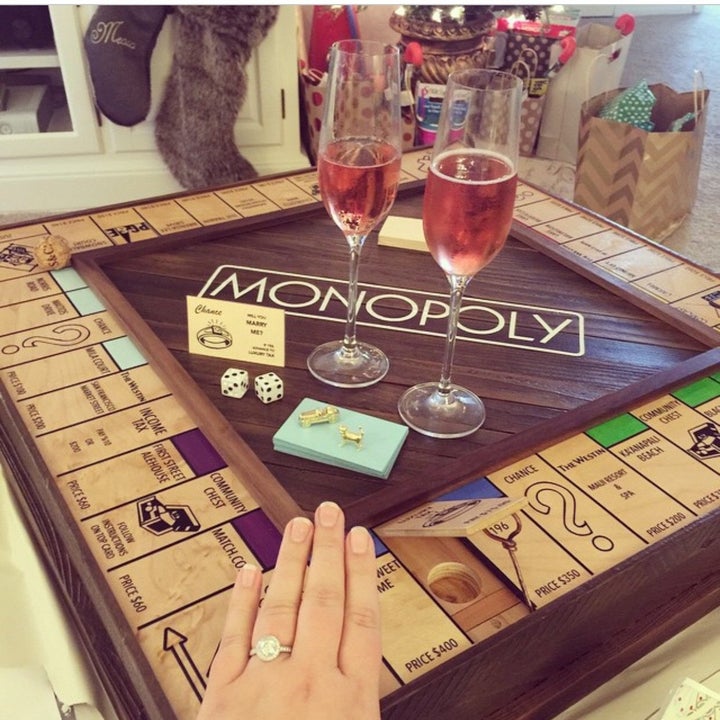 The brilliant proposal plan was first conceived in November 2014 while Justin was at work. He quickly enlisted the help of his friend Mark Becker -- who runs the Etsy store Old Redwood -- to craft the actual board. Five weeks later, everything was ready to go just in time for the proposal.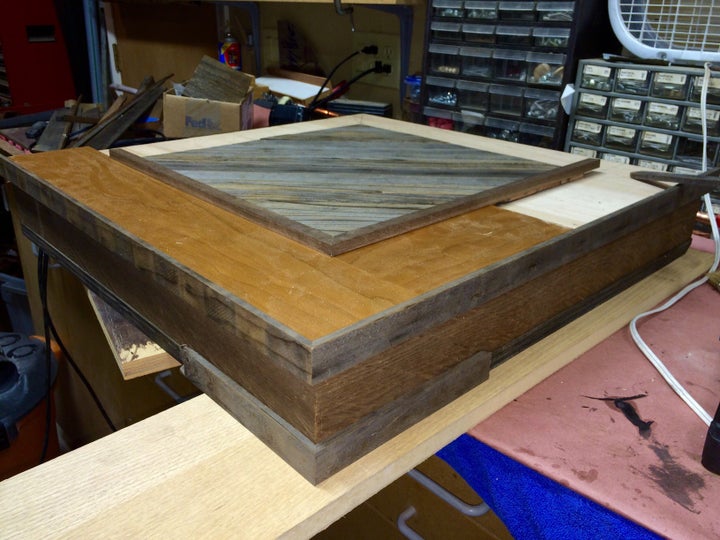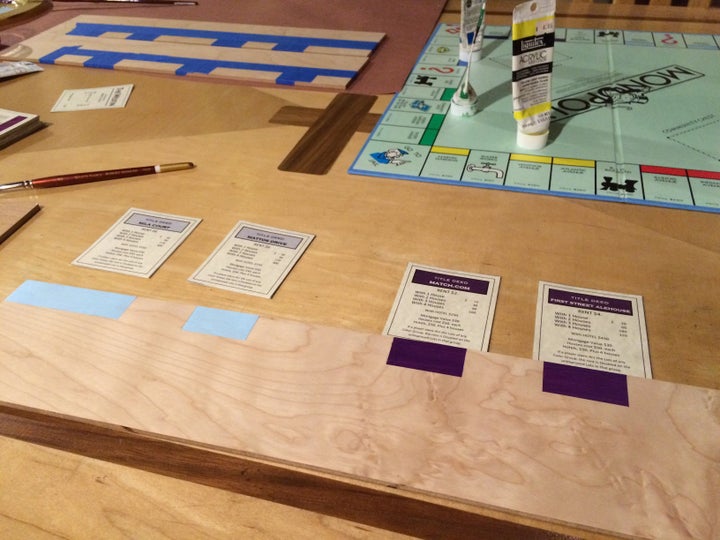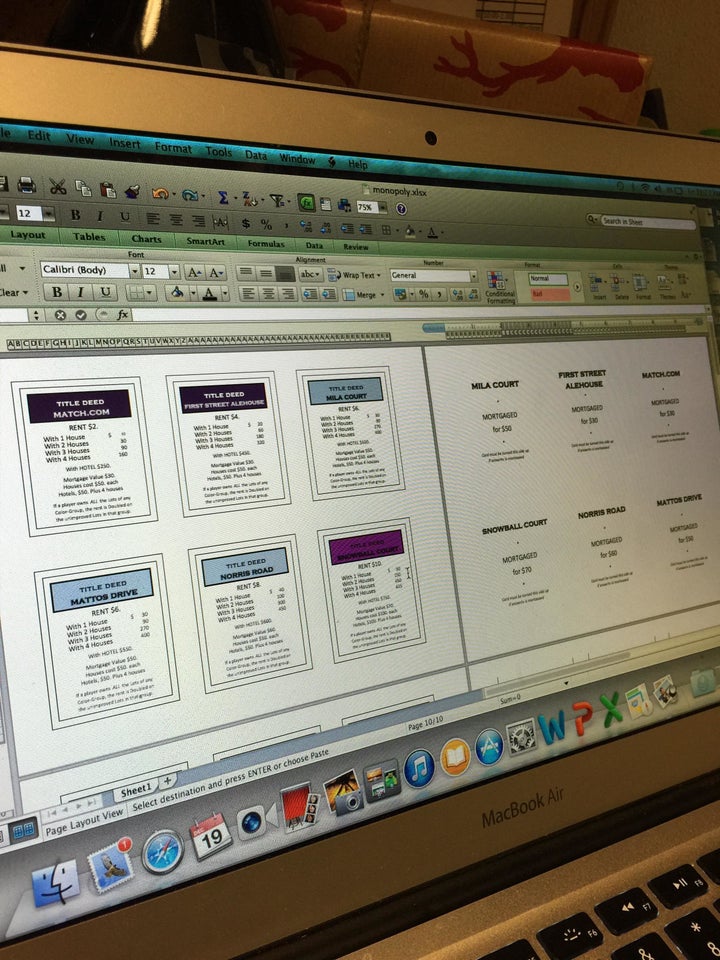 "At the end, we were just sitting there laughing," Justin said. "She was still in shock and couldn't believe all the ups and downs. She was like, 'Wait how'd you know I was going to roll a seven? I told her to look at the dice and she was just like, Shut up!' She had them in her hand the whole time. It was really, really funny."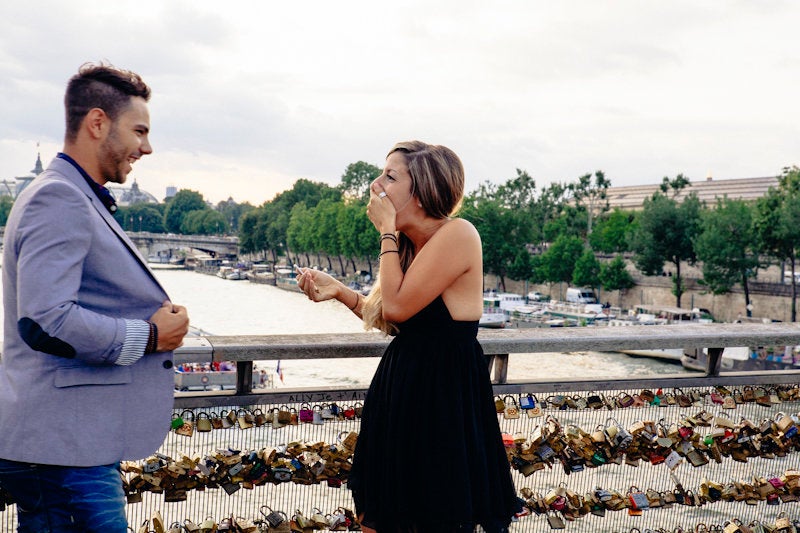 Surprised Proposal Reactions
Related