Toby Freeman and Angi Grippo's May 30 proposal included some very important people: the bride-to-be's grandparents Doris and Cosmo DeFazio.
As Angi's sister Sheri Grippo Cabral explained in viral post on the Facebook page Love What Matters, Doris, 85, has stage 4 cancer that's spread throughout her body. Dori's husband, Cosmo, 92, is always by her side, but doctors say his body is slowly shutting down too.
When they realized their health was failing rapidly, the DeFazios requested a trip to Daytona Beach in Florida with all four generations of the family.
The icing on the cake? Toby decided to pop the question at the outing so Angi's beloved grandparents could see it happen. (Angi had previously said it would "devastate" her to walk down the aisle without her grandparents there.)
"[Toby] wouldn't be able to make a wedding happen in time, but he certainly could do the next best thing.....plan a surprise engagement on the beach so they could be there to witness it," Sheri wrote in the Facebook post, which has over 21,000 "likes."
The photos, taken by Sheri, capture all the sweet details of the proposal, including an oblivious Angi filming her niece Aslyn singing while Toby attempts to get her attention: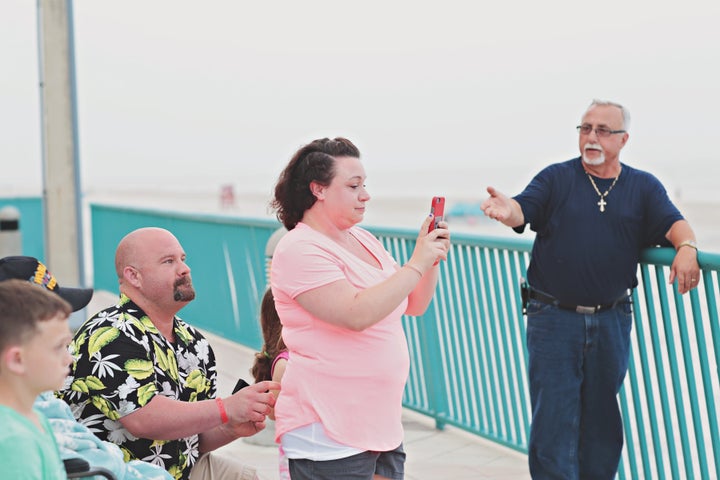 Eventually, Angi, who's been with Toby for 18 months, realized what was going on and turned around: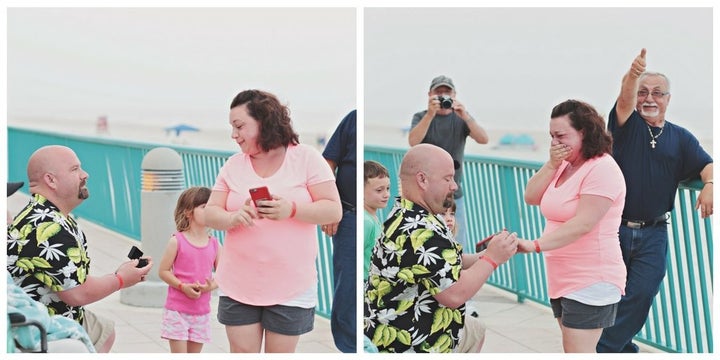 Right after she said "yes," Angi rushed over to her grandparents and gave them each a big hug.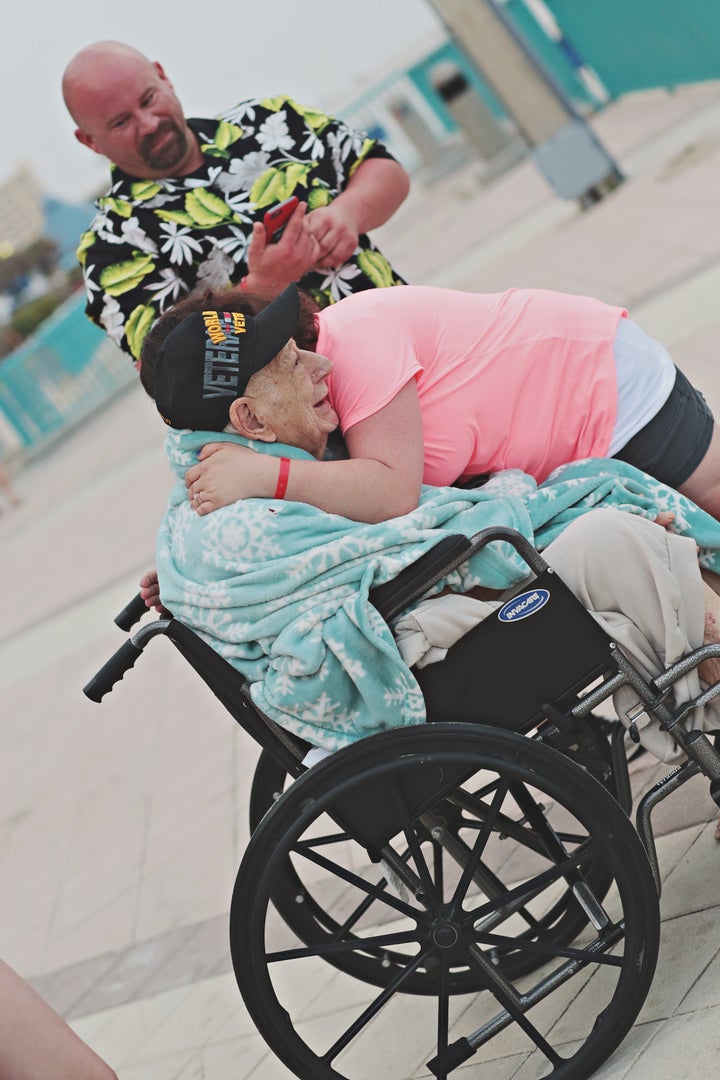 "They just kept saying 'I love you, I love you' through the tears," Angi told HuffPost. "Later they admired the ring and talked about how wonderful Toby is."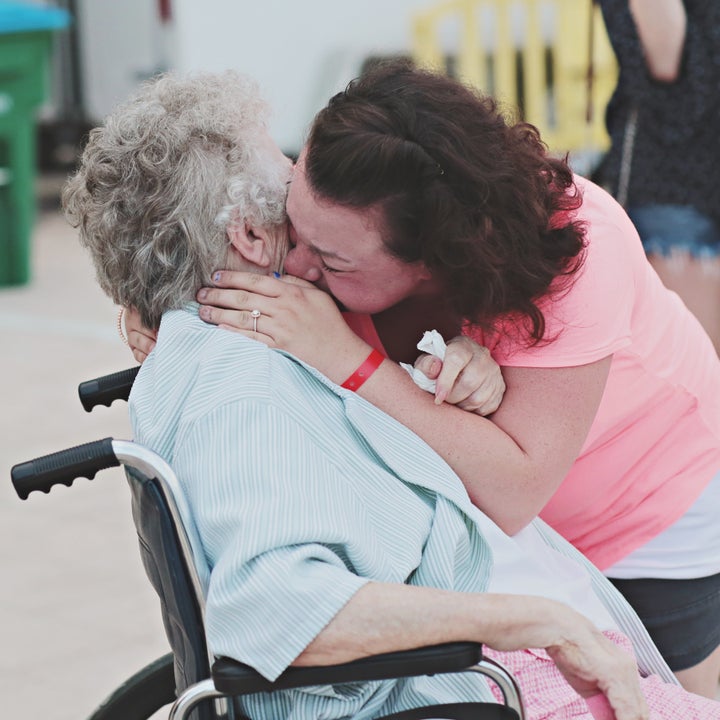 Angi's sister Sheri said her grandparents are normally "pretty tough people," but Toby's surprise proposal really got to them.
"It brought them both to tears, which we had never seen before!" she said. "They were so grateful to have had the opportunity to be a witness to the proposal, surrounded by their favorite people at their favorite place."
The couple ― who've been married for 53 years ― have a special bond with all of their grandkids, but Angi said she's always been especially close to them.
"They lived across the street from us and I used to walk over there every morning before dawn and crawl into bed between them," she said. "I have such respect and admiration for my grandfather because of the sacrifices he made for our country during World War II and for our family."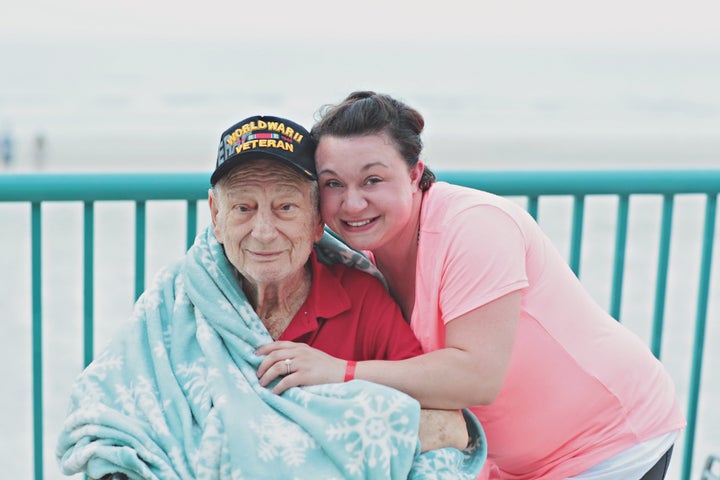 Angi and Toby plan on marrying in May 2018 and she remains hopeful that everyone will be there.
"I do think there could be a miracle and my grandparents will live to see the day," Angi said. "But Toby has made our proposal one of most special days of my life. He's a keeper!"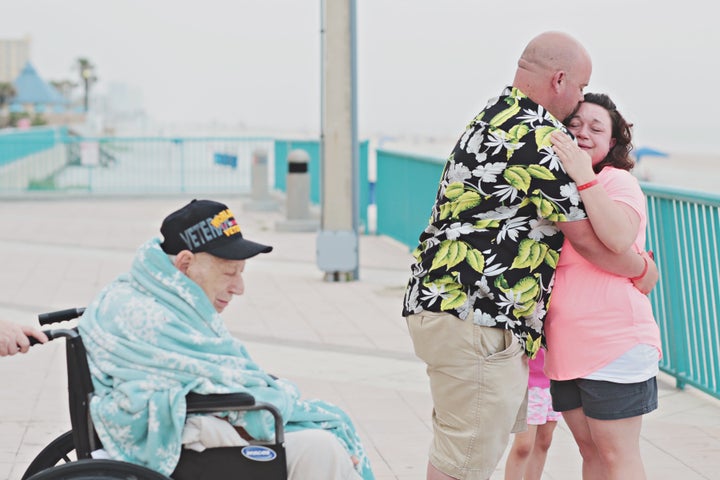 Scroll down for more photos of the special day:
Popular in the Community